A lot of girls dream about perfect engagement and perfect wedding. Bridal sets are the way to combine the engagement ring of your dream with an equally perfect wedding band. You and your boyfriend are a particular couple because you were born to be together. Same as wedding set was designed to be worn together.
Do you know why the bridal set is so popular?
• All rings created as pairs.
• Every detail in the wedding set fits together flawlessly.
• Metals and gemstones match beautifully.
• Bridal sets save both time and money for the couple.
• They are gorgeous to behold.
Don't waste your time searching for engagement rings and wedding bands separately– just put them together!
All rings are special, magic and brilliant. If you do not know how to choose the perfect wedding set, look at these rings. They'll inspire you to make the right choice!
Wedding Ring Sets With Pear Shaped Diamonds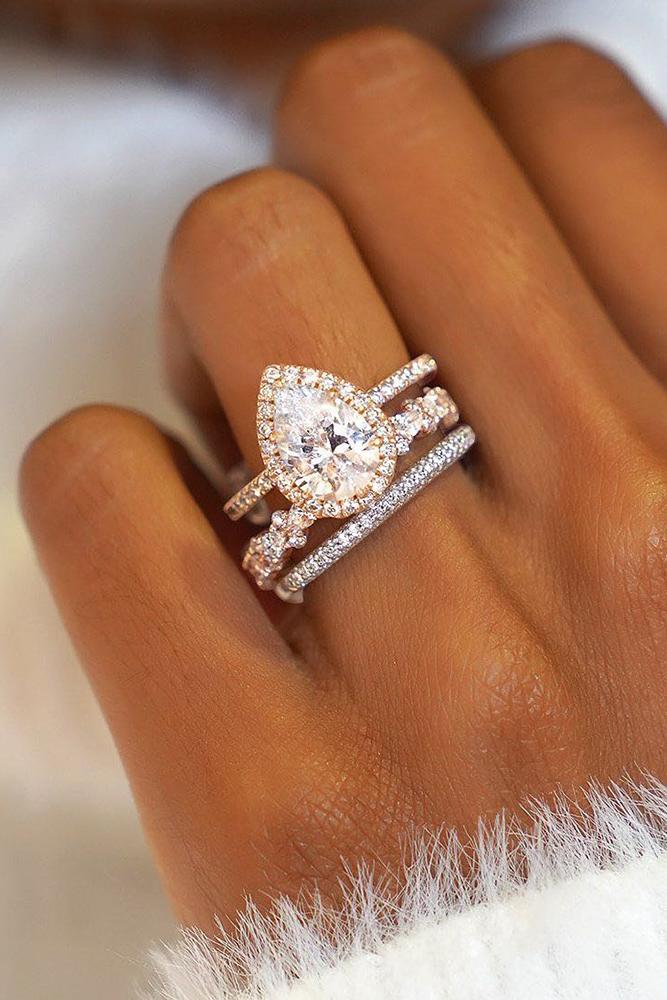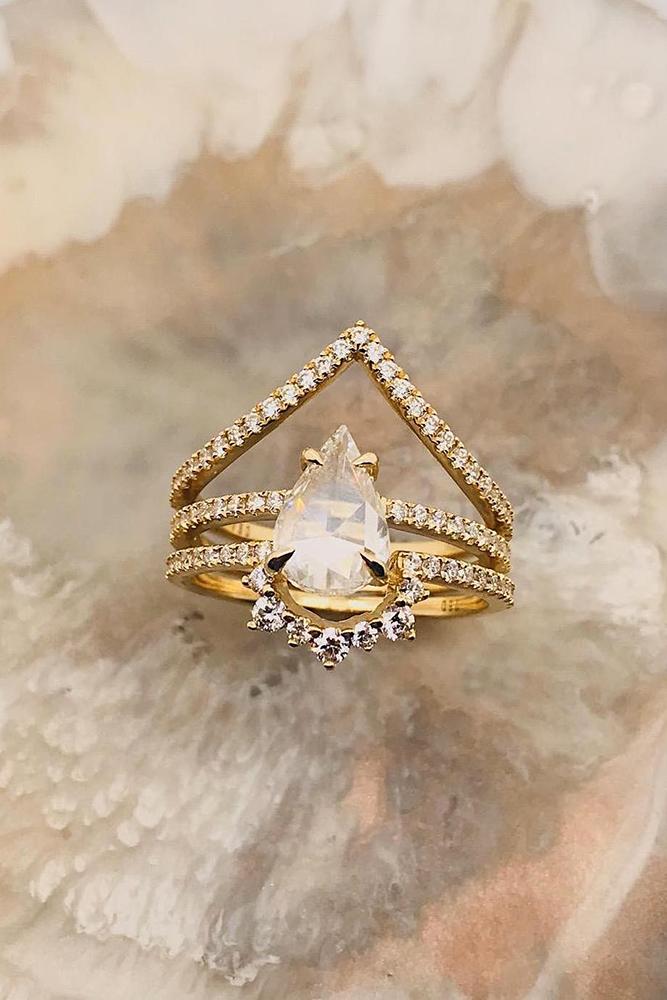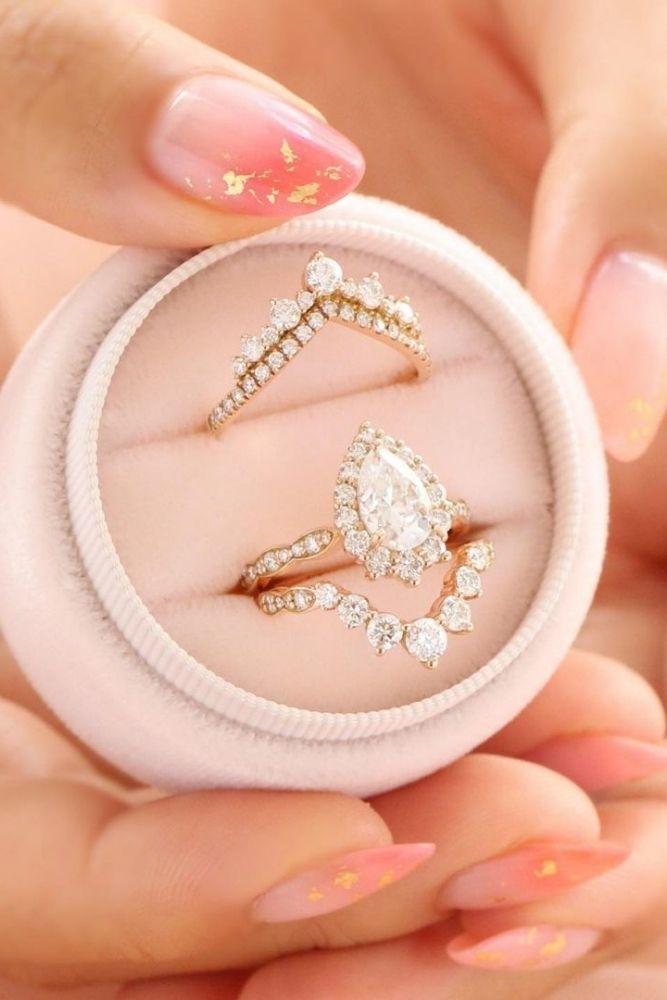 Bridal set with a pear-cut stone looks playfully and mysteriously. Such shapes of stone prefer all types of women. Ring with marquise cut stone allows visually lengthen fingers. If you want to stand out, this ring is what you need.
Dazzling White Gold Bridal Sets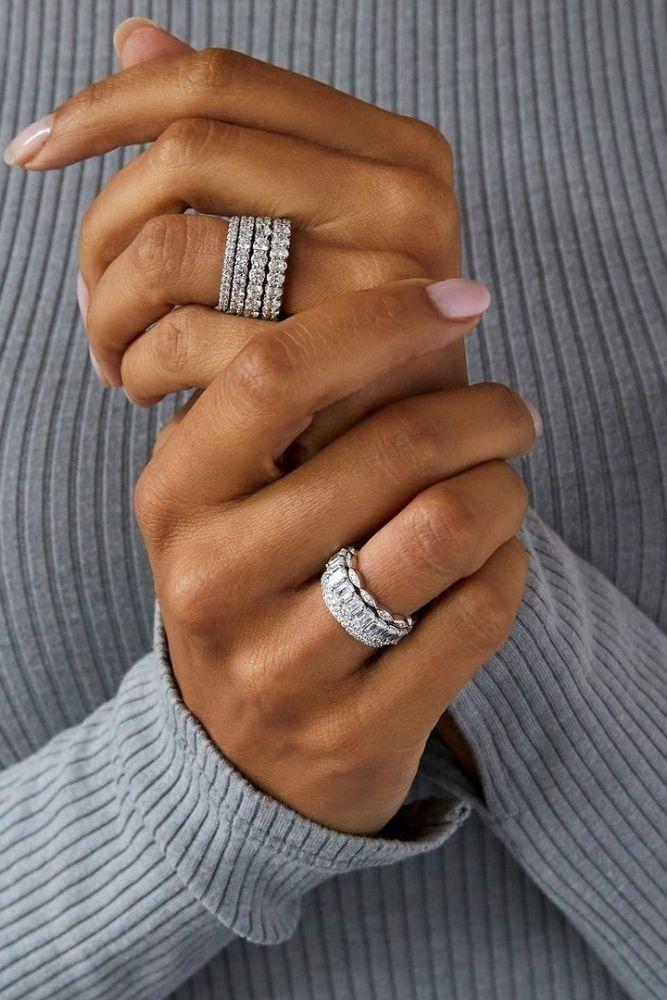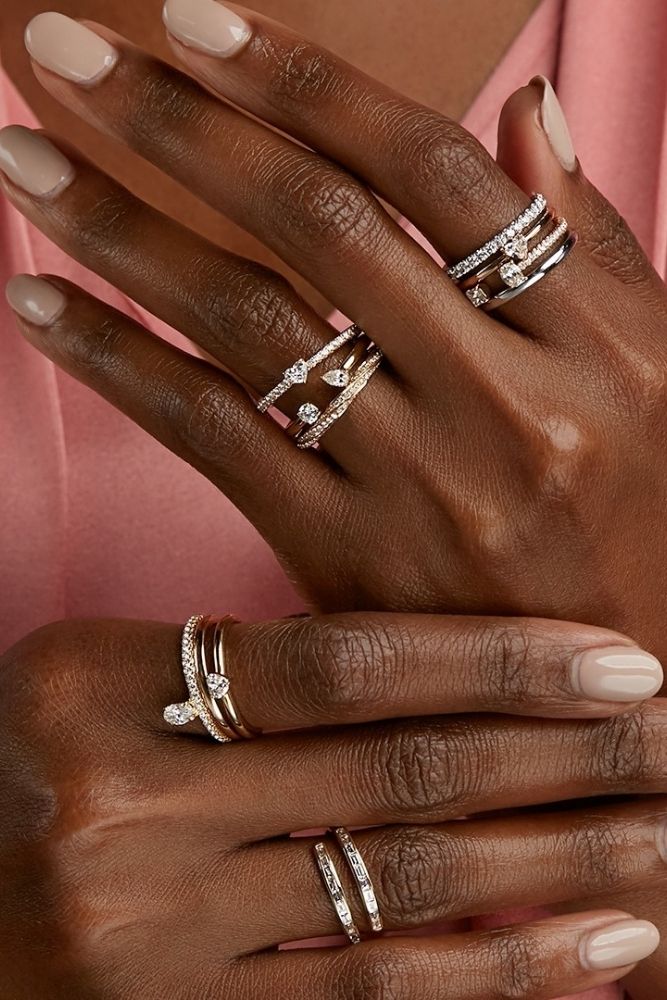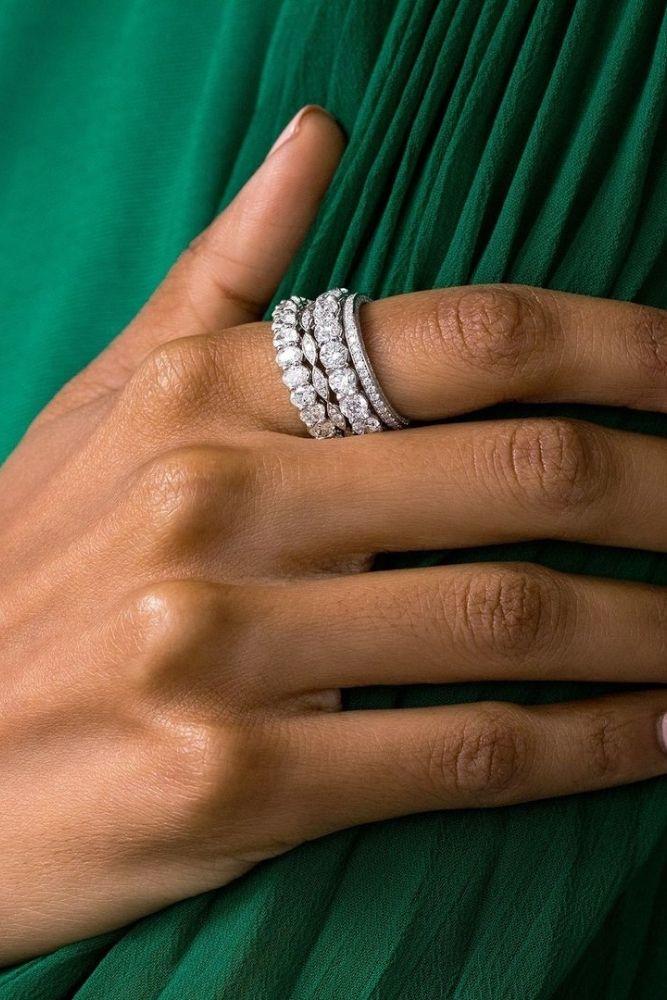 White gold looks elegant and stylish. It can offer a beautiful mirror-like white shine. If you want to choose a ring with diamond, white gold will make a stone visually bigger. If you want to have a high quality bridal band from damage-resistant material, pay attention to white gold!
Wedding Sets With Round Diamonds In Rose Gold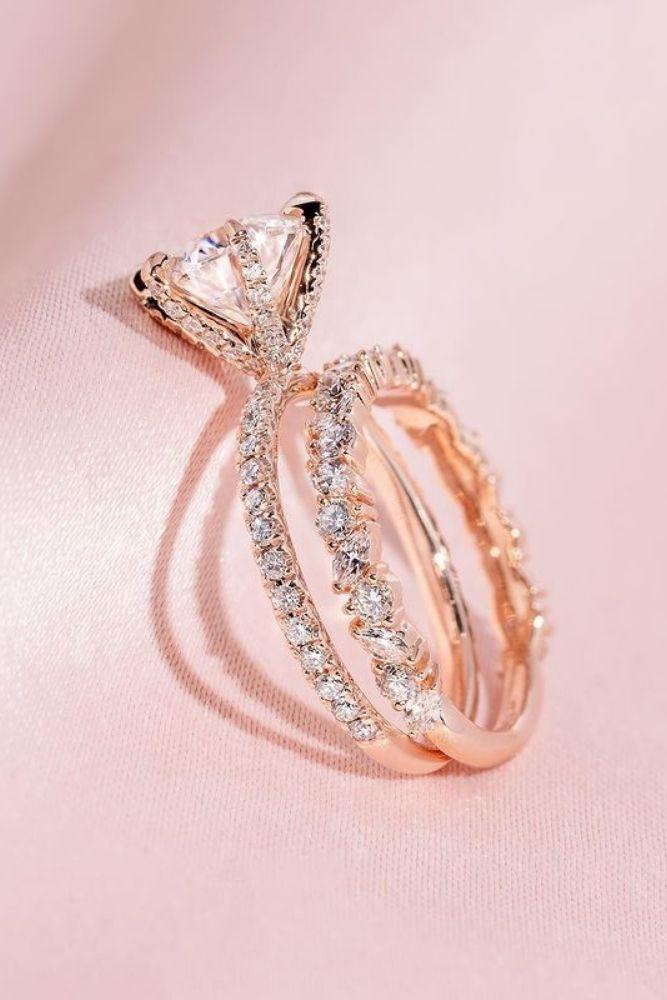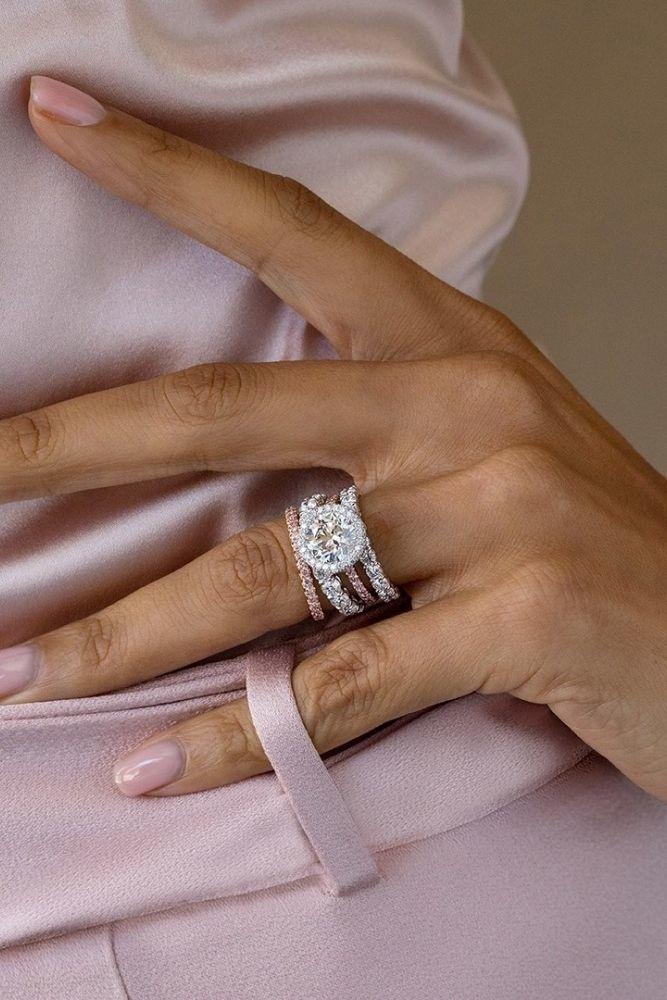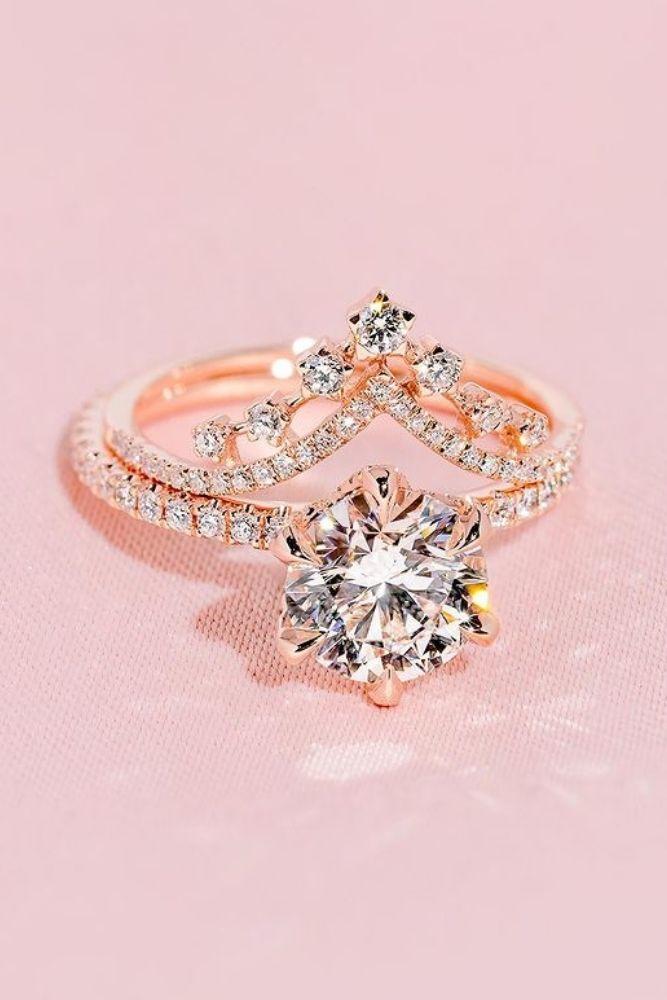 Rose gold bridal sets are popular all over the world. They look wonderful and romantic. If you are looking for rose gold wedding set you make the right choice. There is a high demand for this gold. It's easy to take care of the rings and they enhance the beauty of gemstones.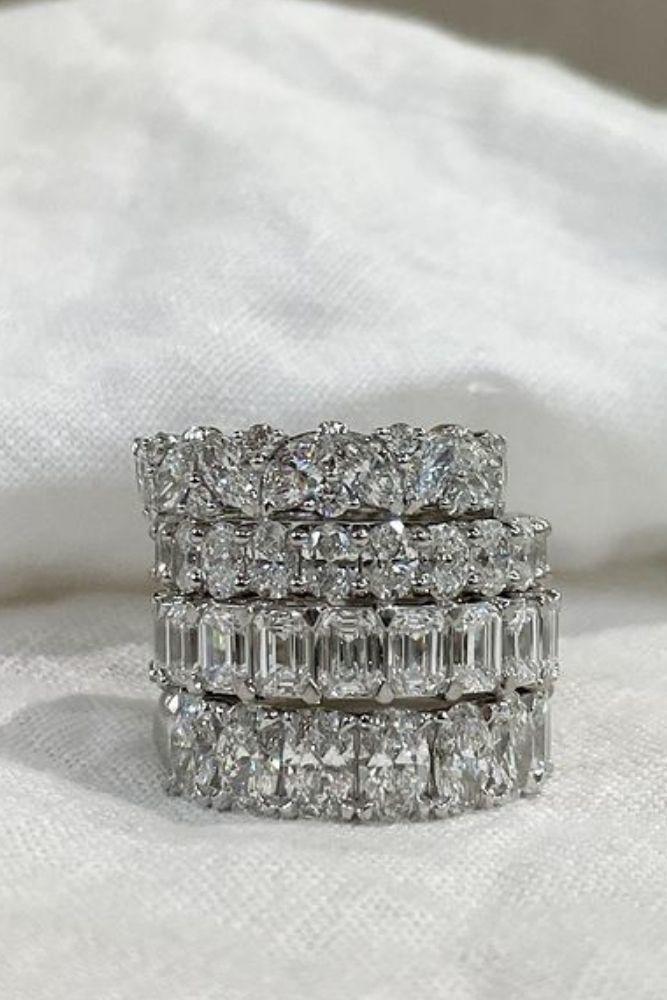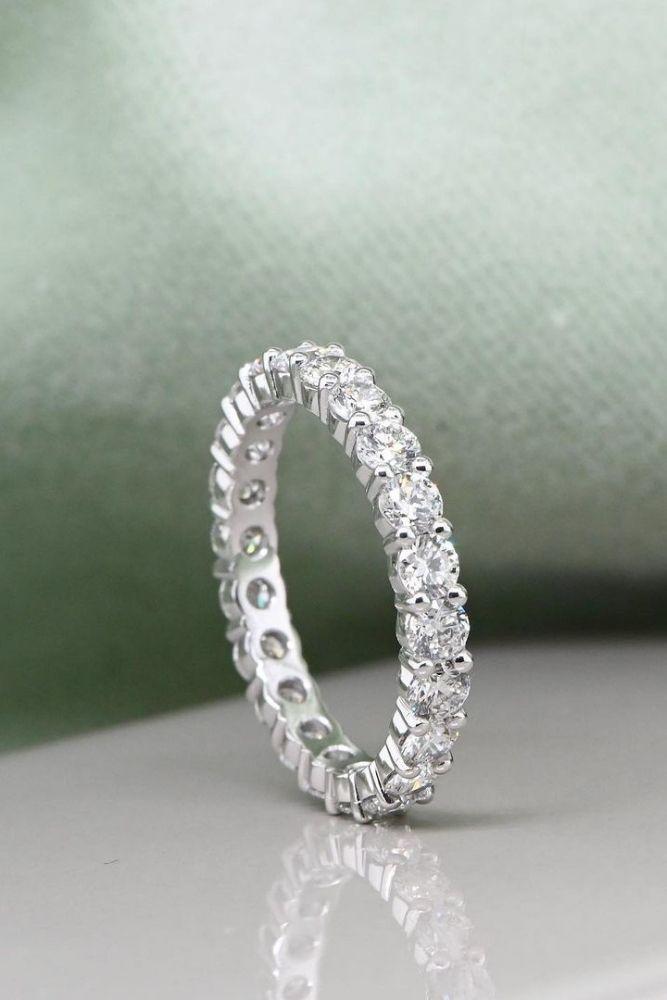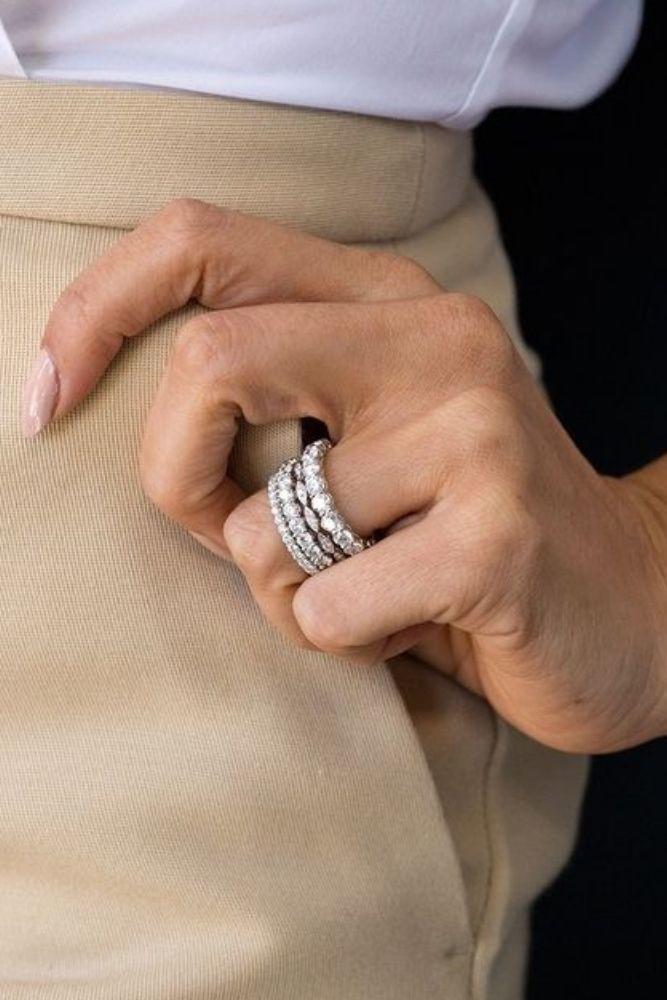 Amazing Bridal Sets With Oval Cut Center Stones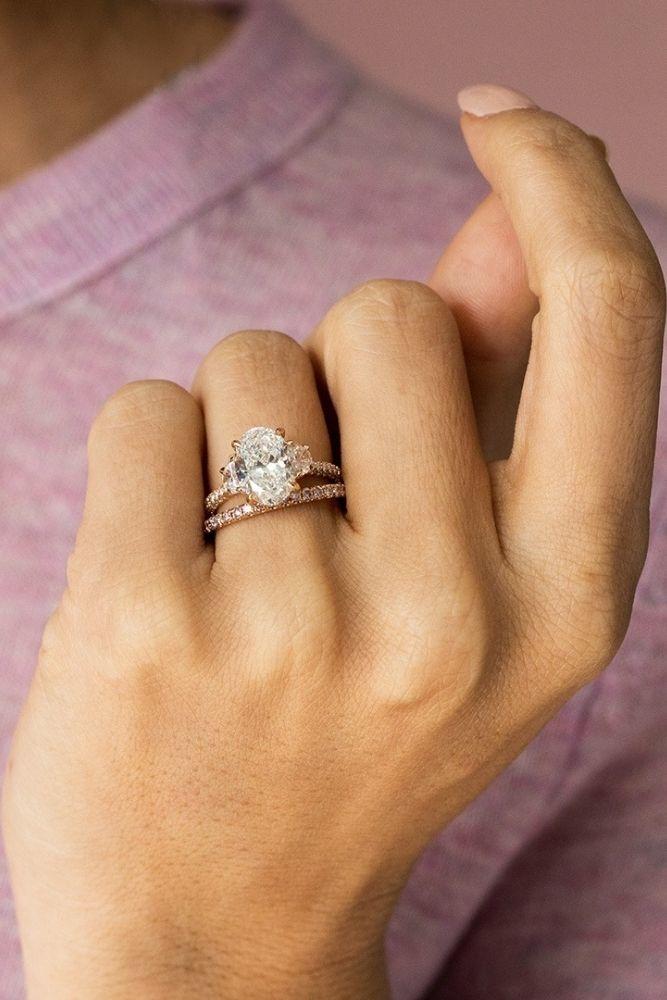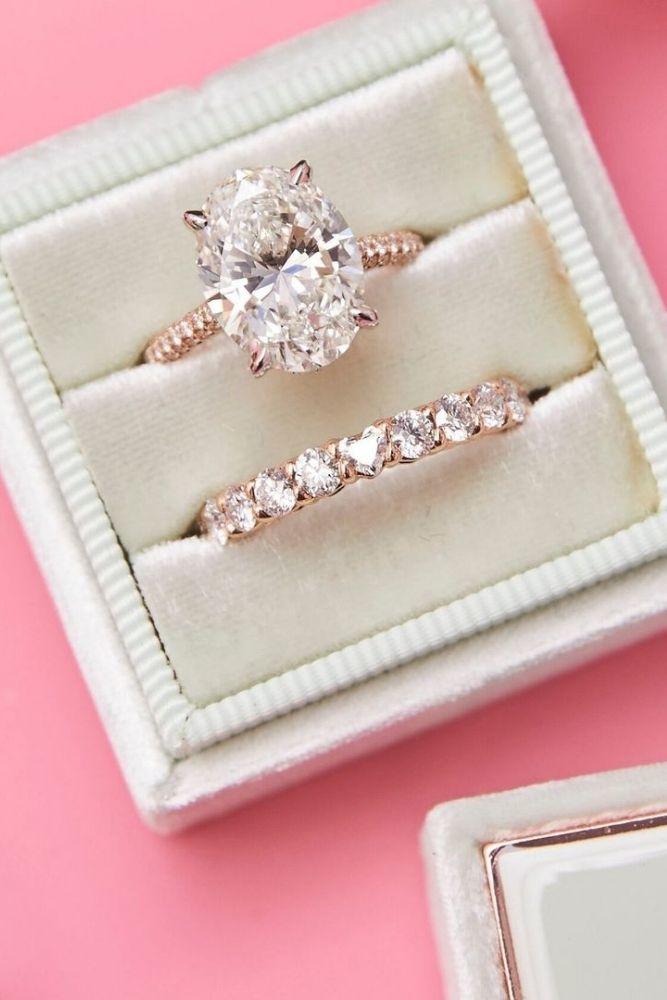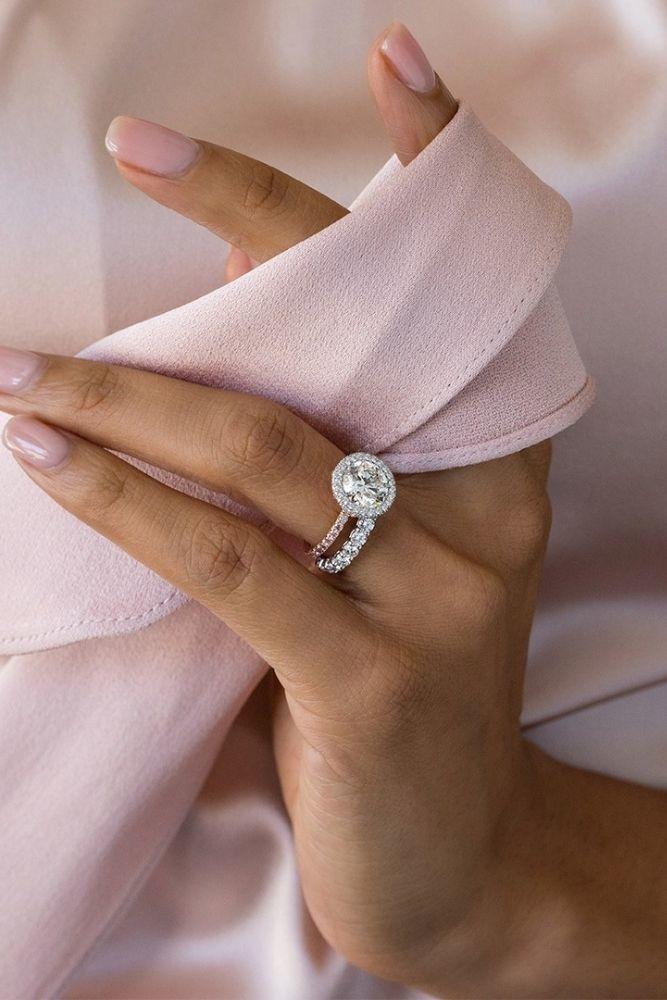 Wedding band with an oval engagement ring looks romantic and distinctive. This shape of ring fits to brave girls with good sense of humor. Rings with oval stones give hands a more elegant form. Such rings can wear girls with a broad palm and large fingers. If you want to feel special and gorgeous, this ring is waiting for you.
Amazing Two Tone Bridal Sets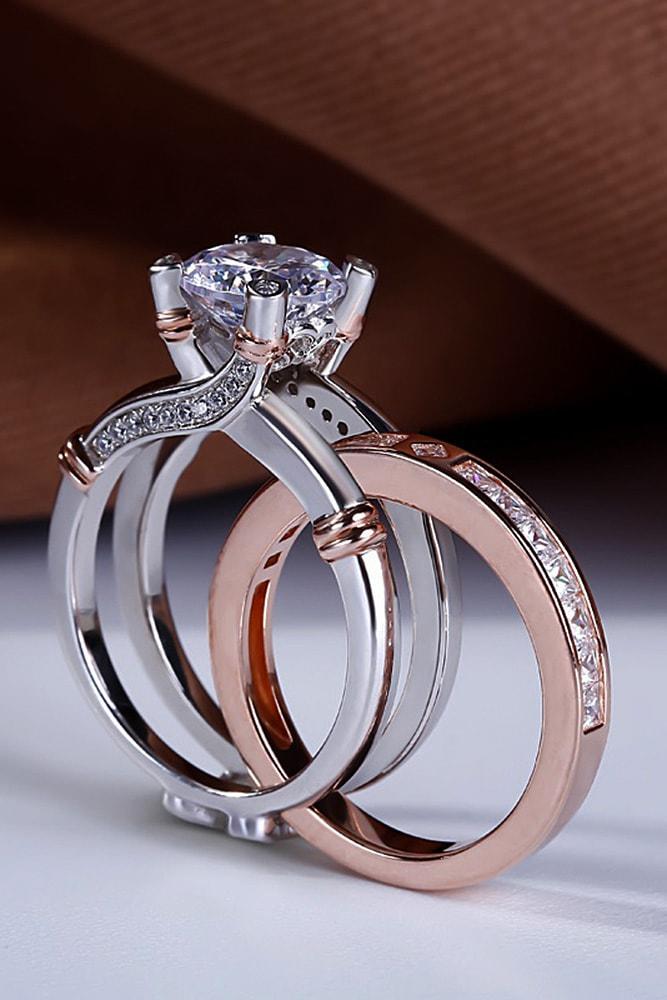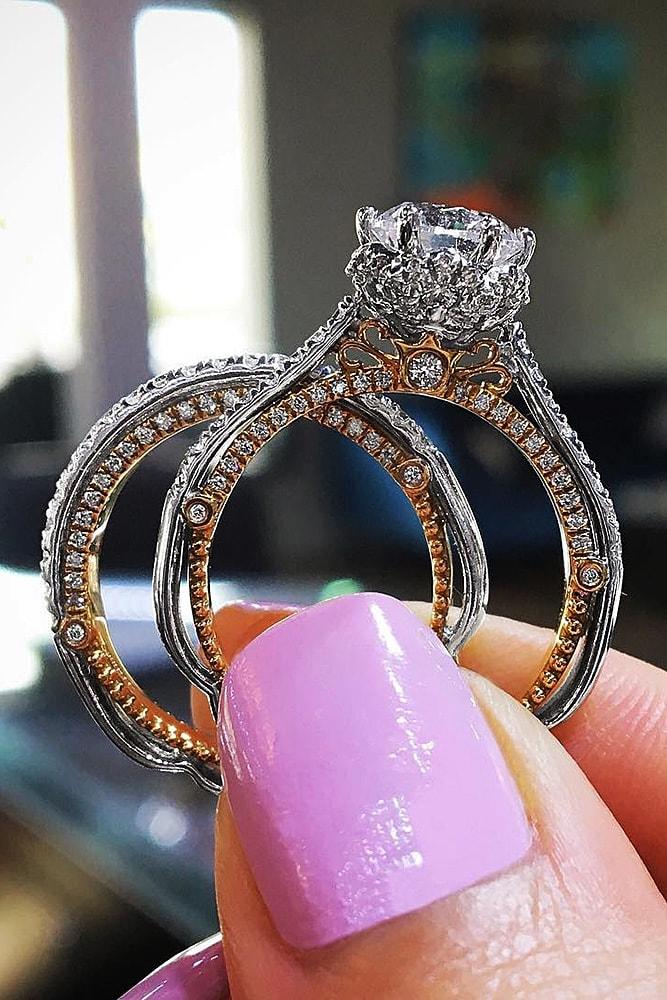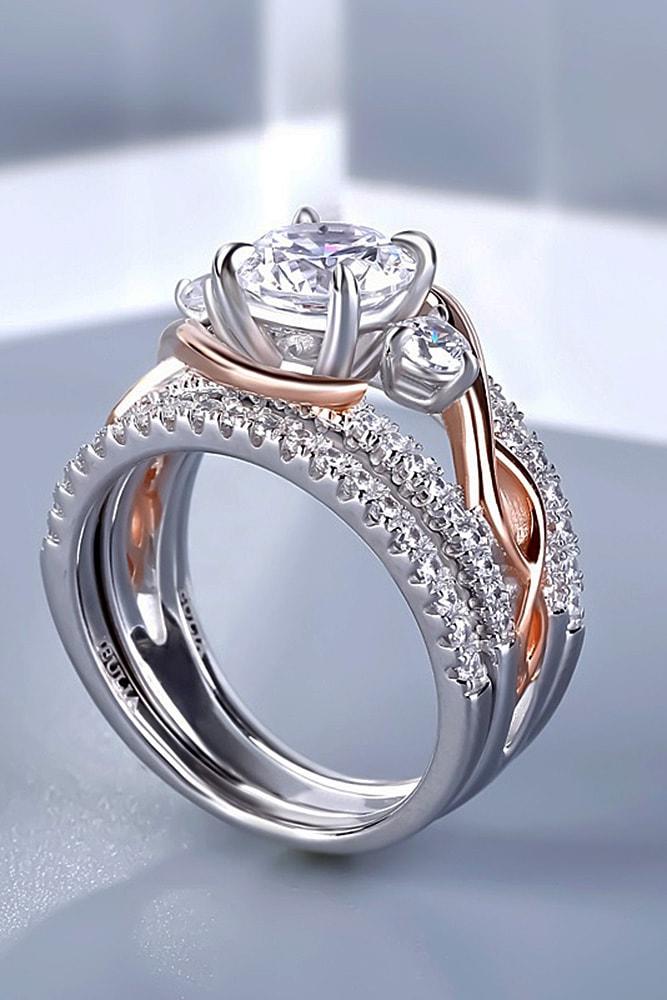 Unique Bridal Sets With Round Cut Diamonds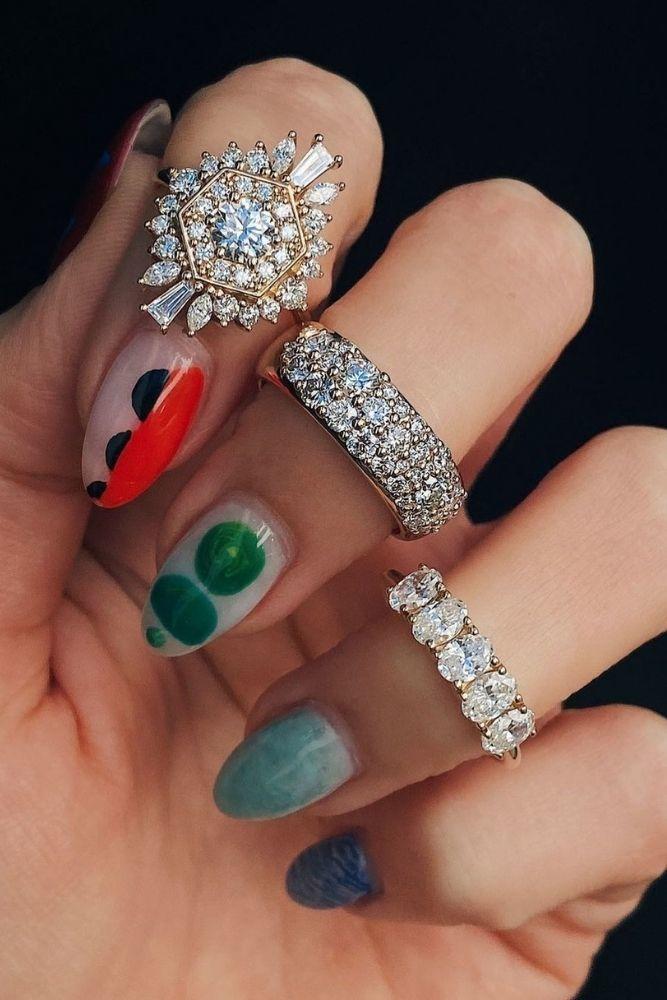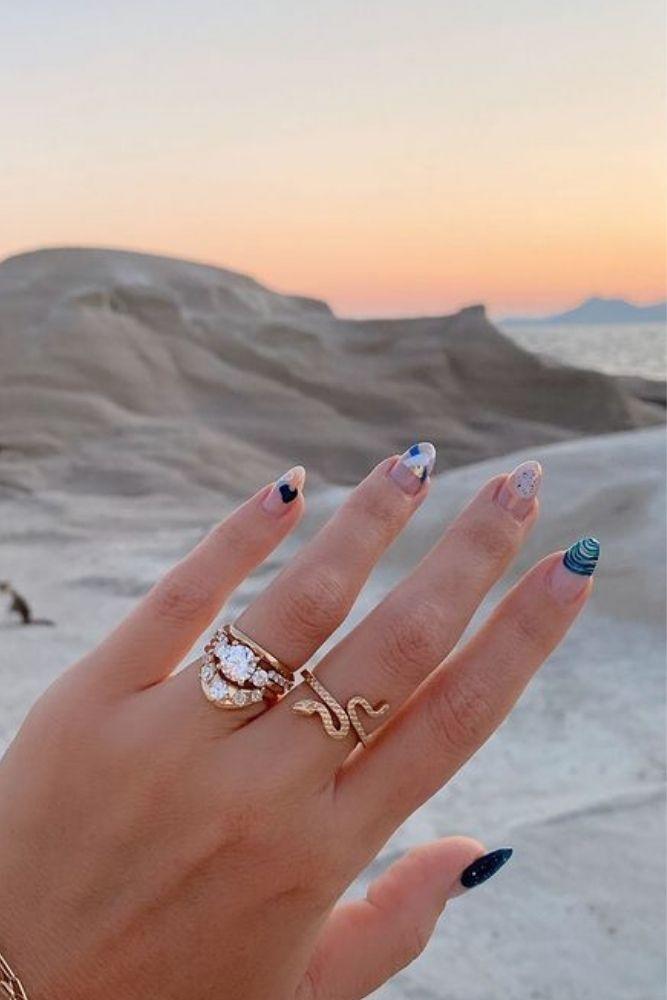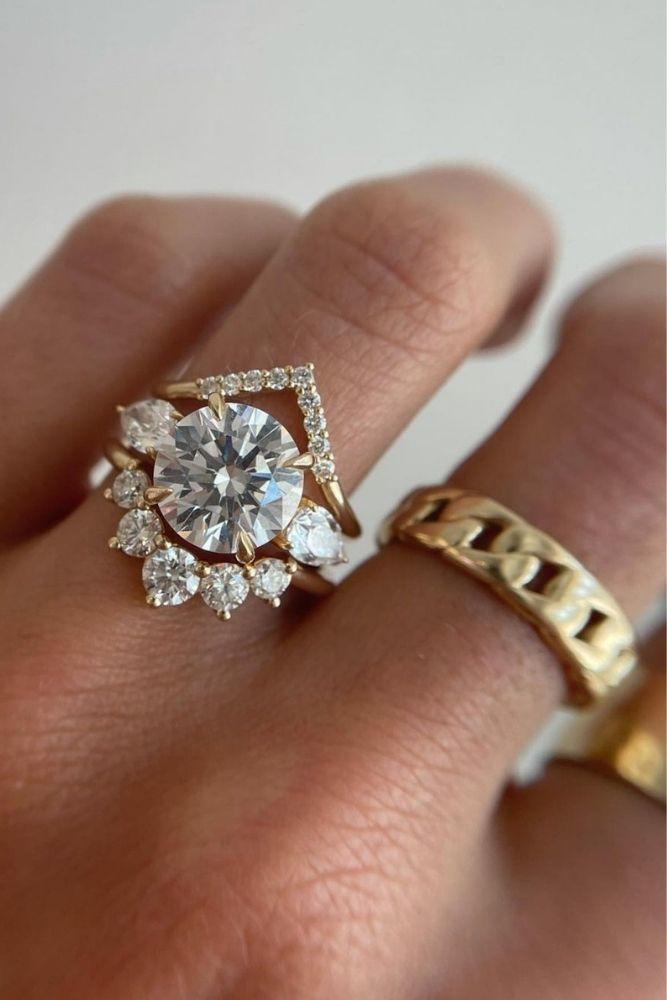 Rings with round diamond are stunning. Such shape is classic. Almost in all films the main hero proposes with a ring with round diamond. Create your own tale! If you want to make a stone look bigger, choose a slim band or white metal bands (white gold, platinum).