There are so many ways to make a beach proposal. Perhaps, you will be walking hand-in-hand along the shore while light breeze is showering you with water droplets. You come to a spot where the rose petals are on the sand in heart form. And, while she is surprised, you quickly get the ring, stay on one knee and ask the most important question in your future family life. Or, maybe it will be a usual day and a usual morning run with your partner.  Suddenly you can stop to tie shoelaces. You are going to do it suspiciously long time. Just as long as you need to get the ring out.
Browse our gallery with popular pictures proposals on the beach and get inspiration.
Most Romantic Photos Of Beach Proposals
Look on these pictures that may help to invent an unforgettable proposal line. Prepare a speech in advance and write it down on a piece of paper.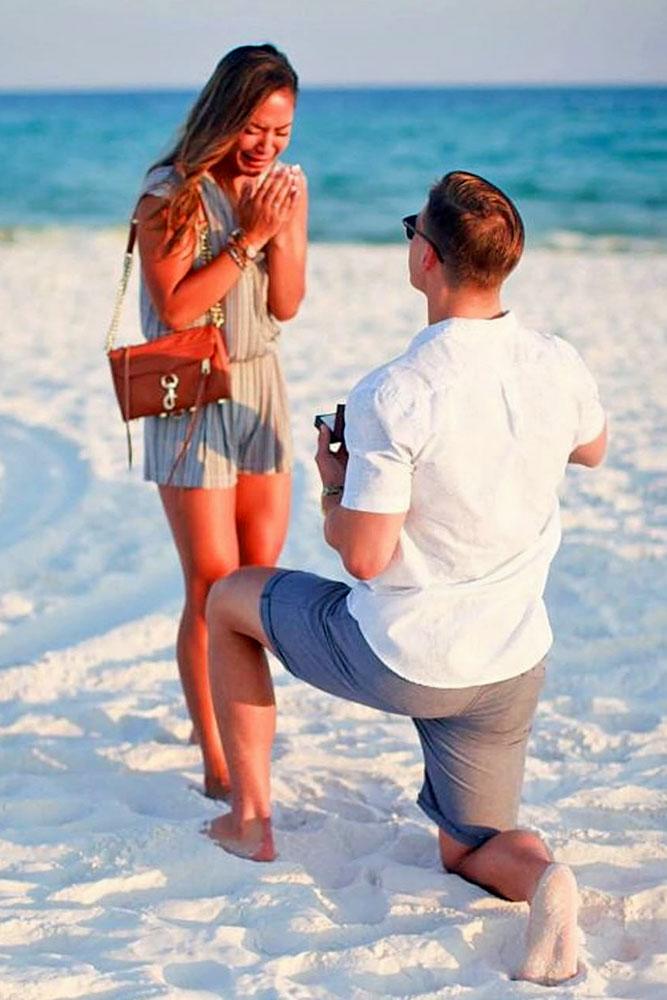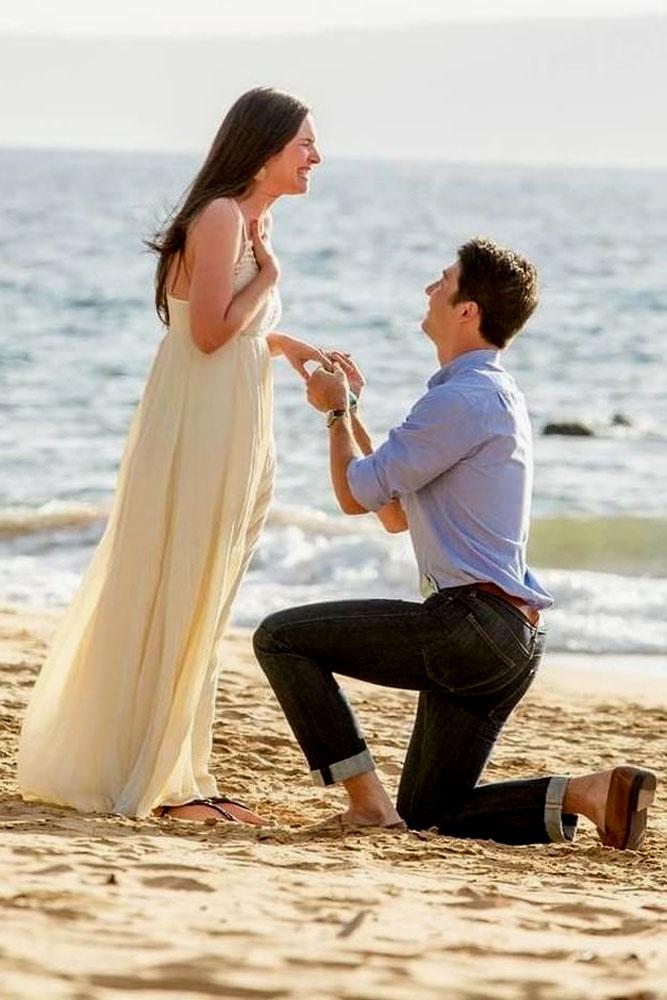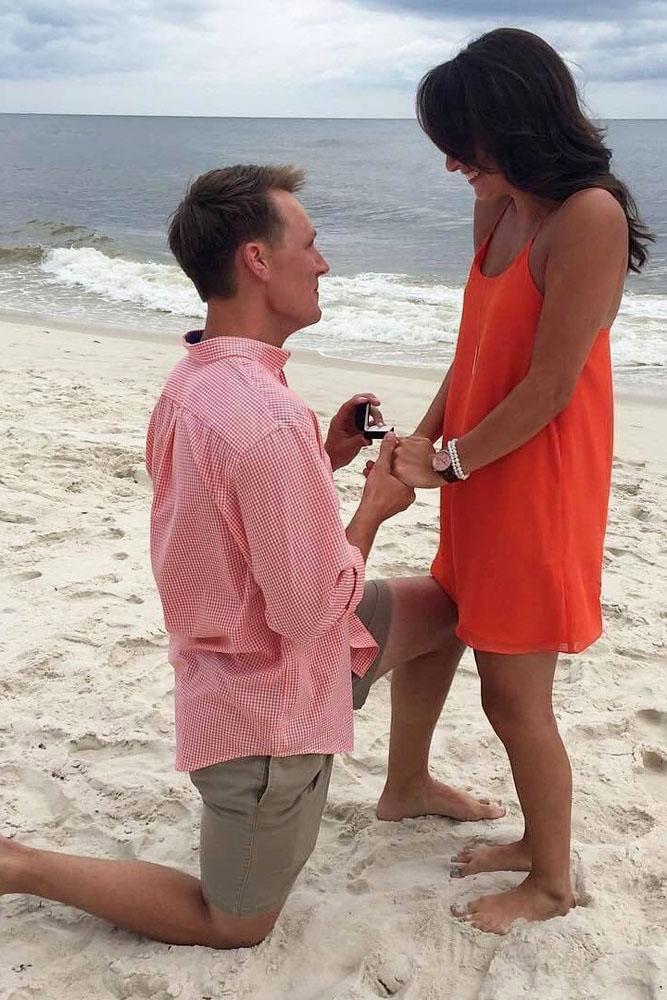 Destinations Proposal On The Beach
Find a destination to which you'll guide her. Surprise her with an adorable quest on a beach! It would seem like a naive game from the start, but what a great news waits in the end!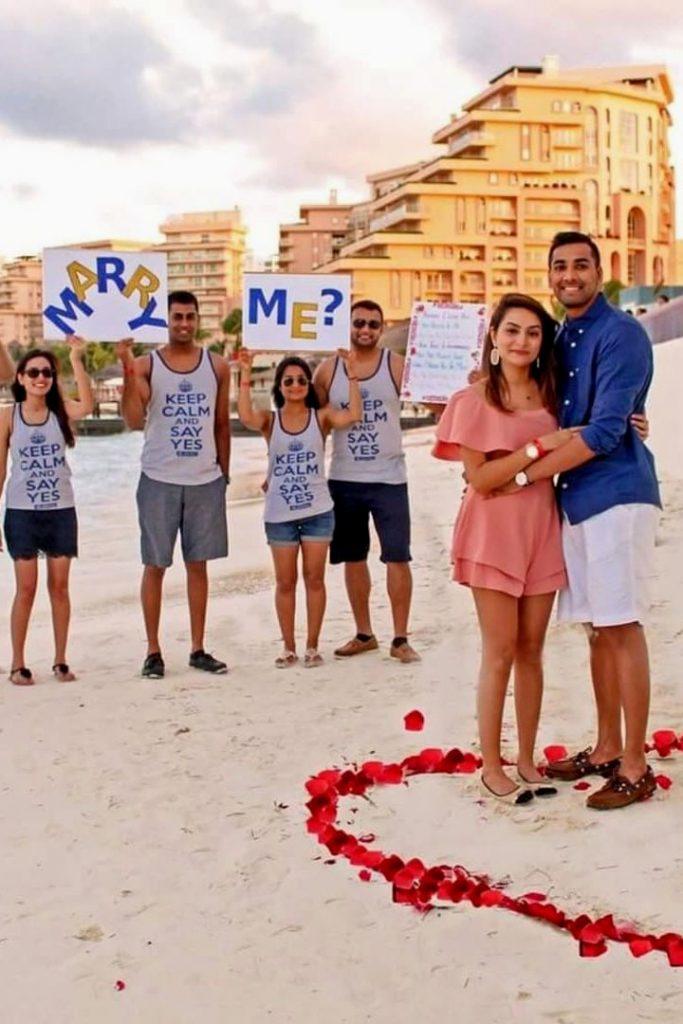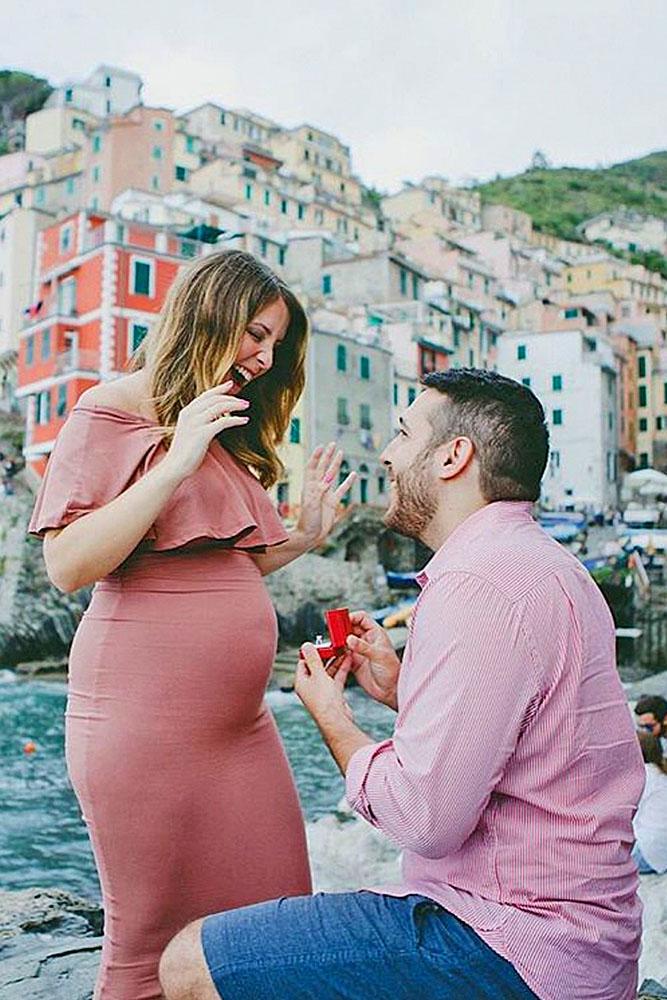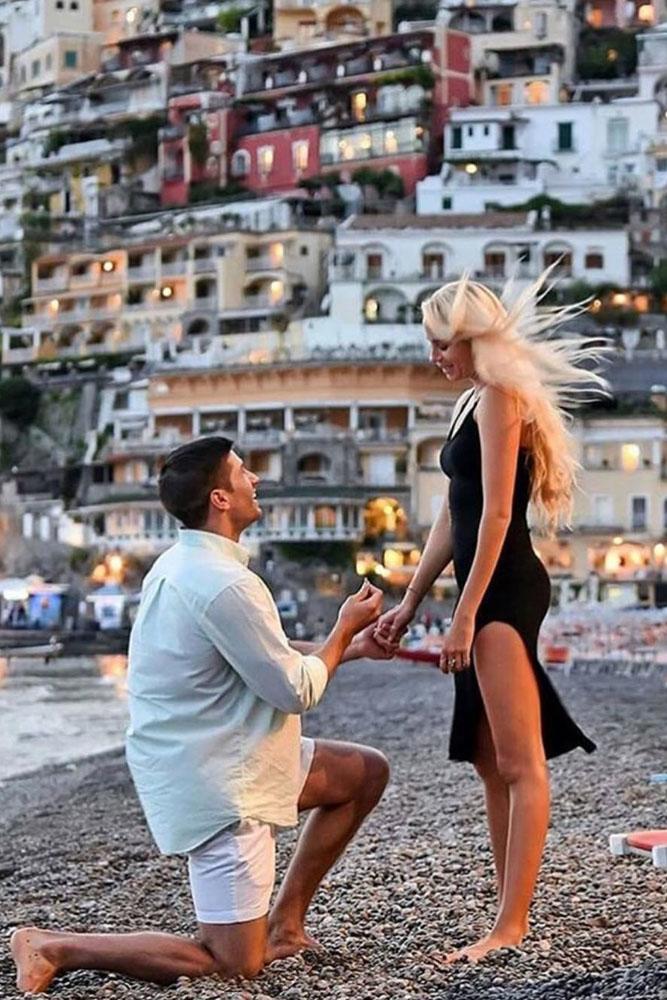 Stunning Photos Of Beach Proposals
You might invite to go out when the weather is beautiful and charming. During a walk on a seashore, you can watch how the sun is sitting down. Ask her in the most suitable moment when the moon comes out or the wind blows over hair.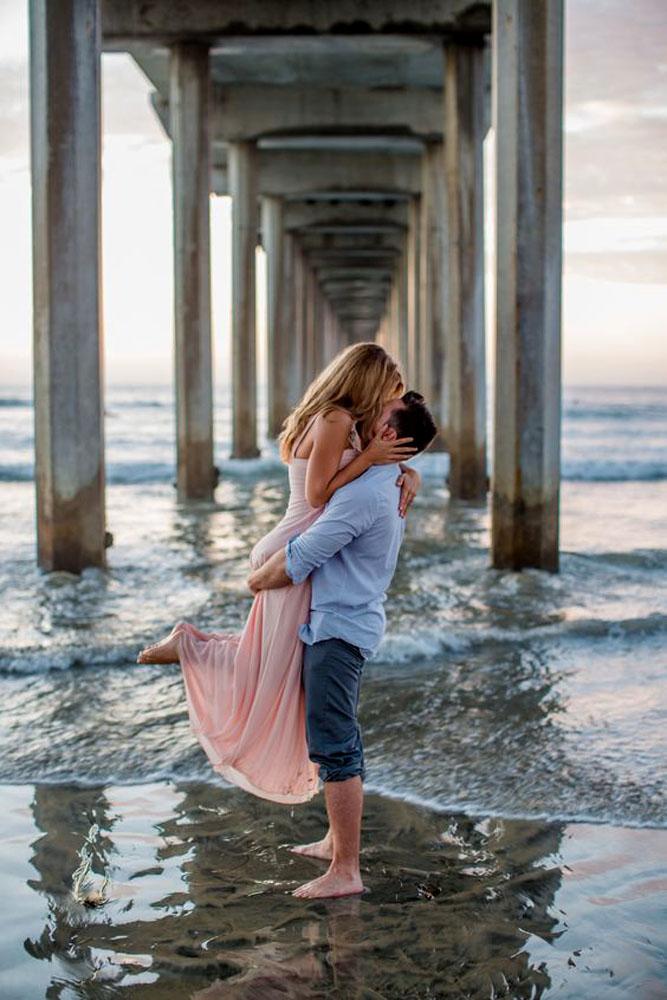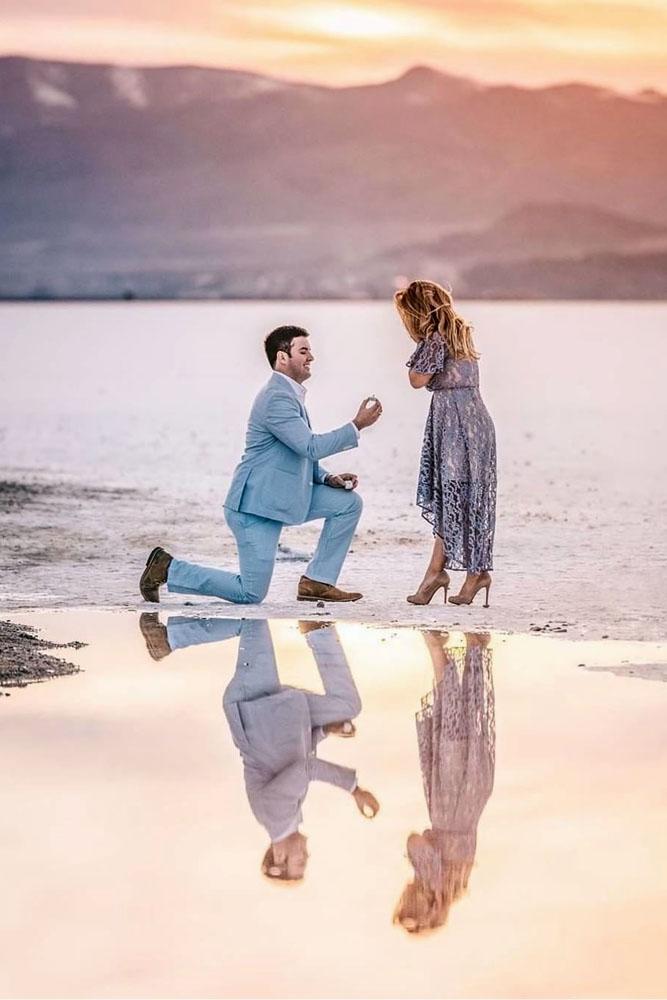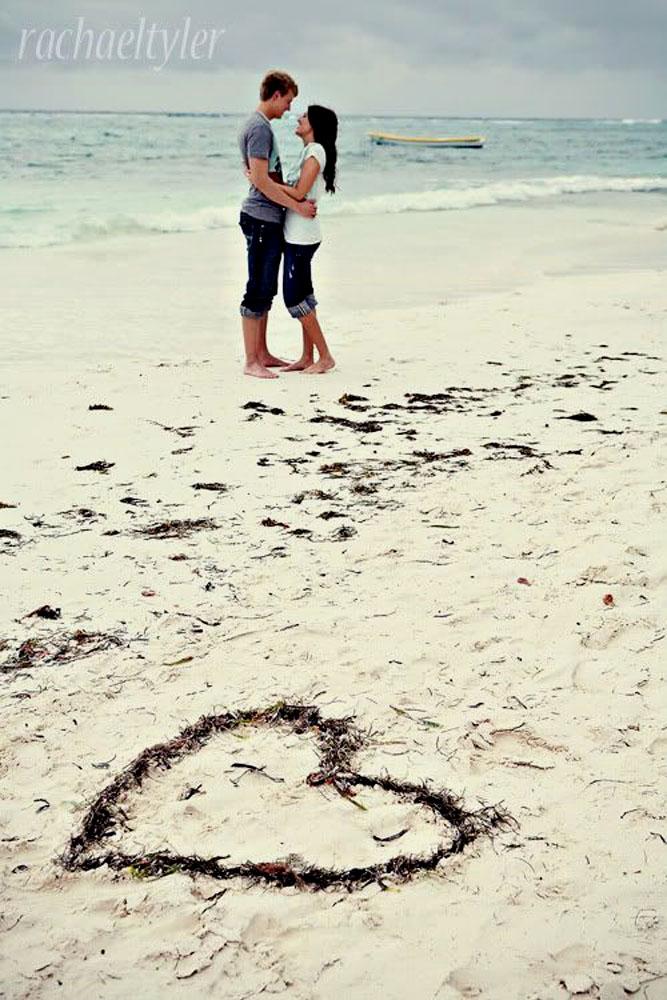 Surprising Popular Beach Proposals That Inspire
Show the ring while waves will be rolling up on you. Decorate the place where you come to make an engagement. You can embellish a shore with flowers or lights. Imagine what your half likes the best.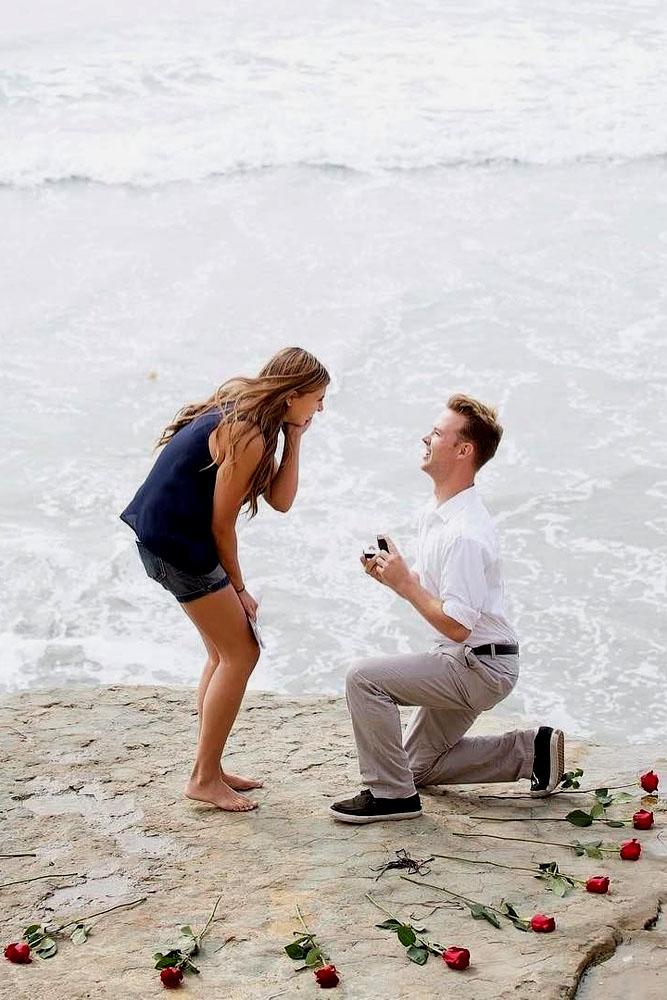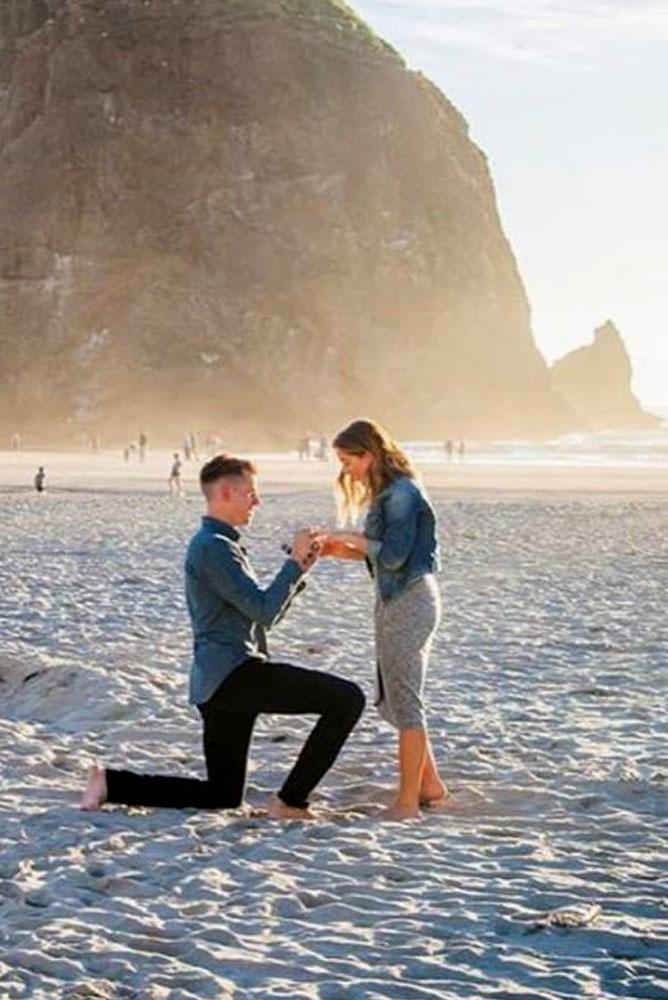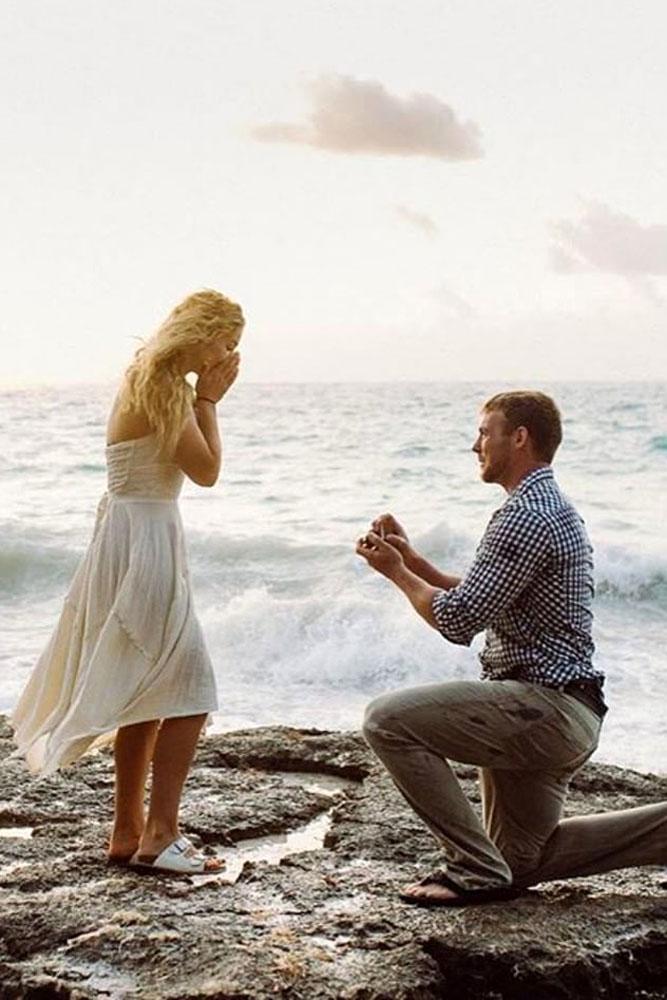 Sweet Proposal Photos With Her Pet
If your couple has a pet, what a splendid purpose it will be for taking an evening walk!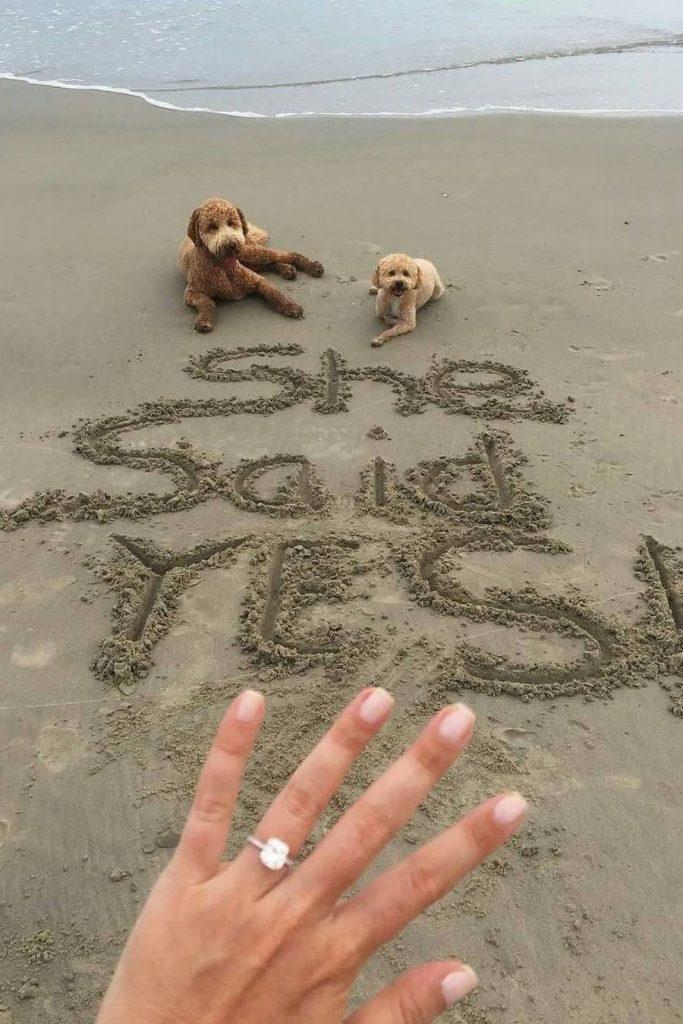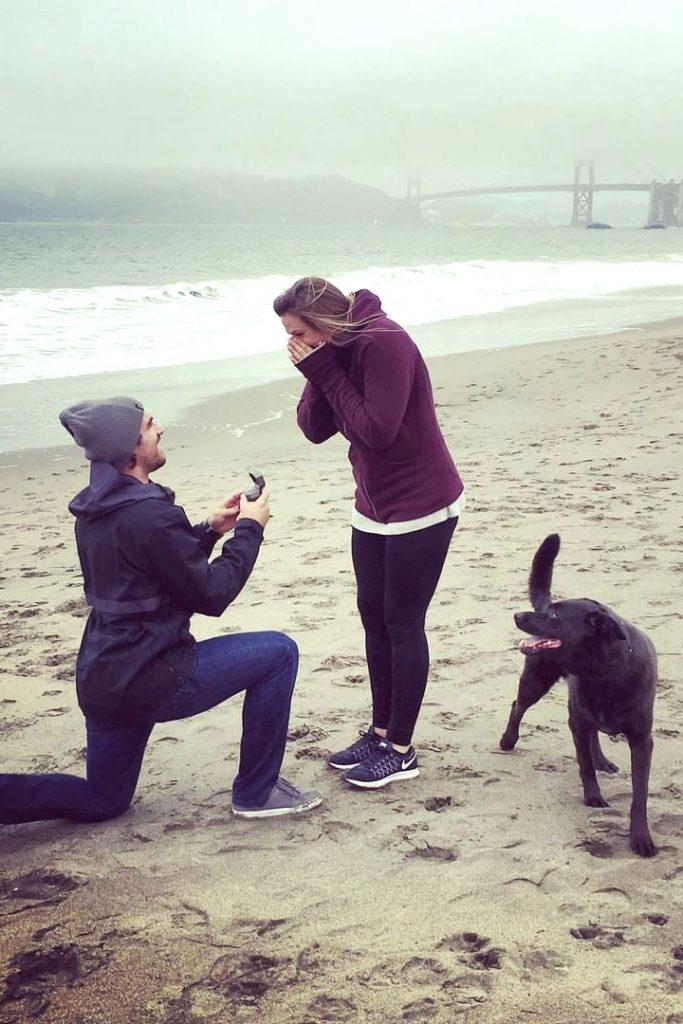 Amazing Beach Proposal Ideas
Create a little bungalow for your two sitting close in the windy afternoon. Apply a little bit fantasy and make up something gorgeous on your own.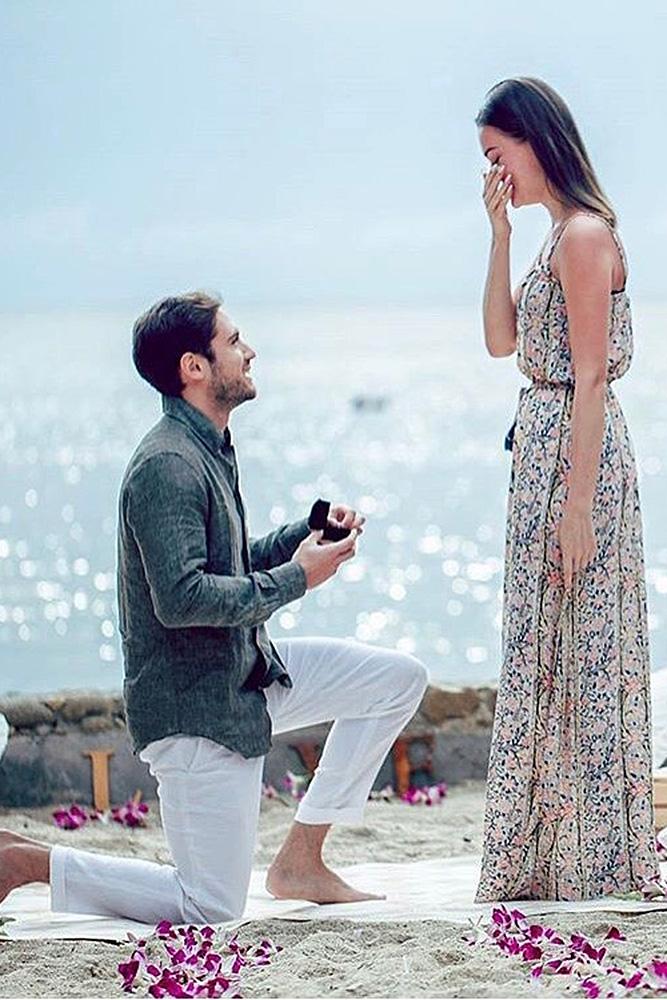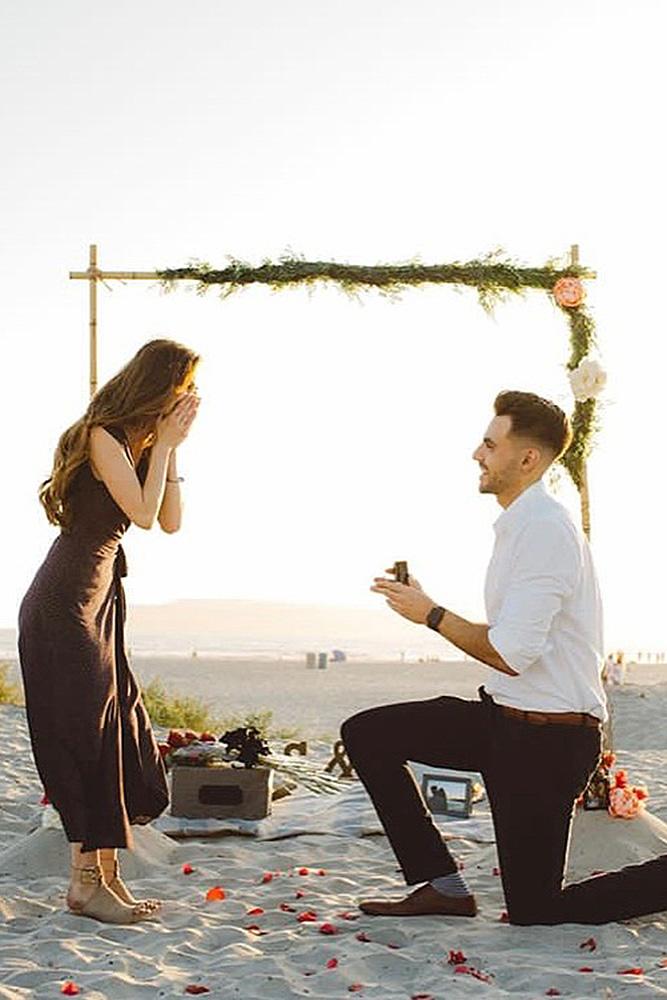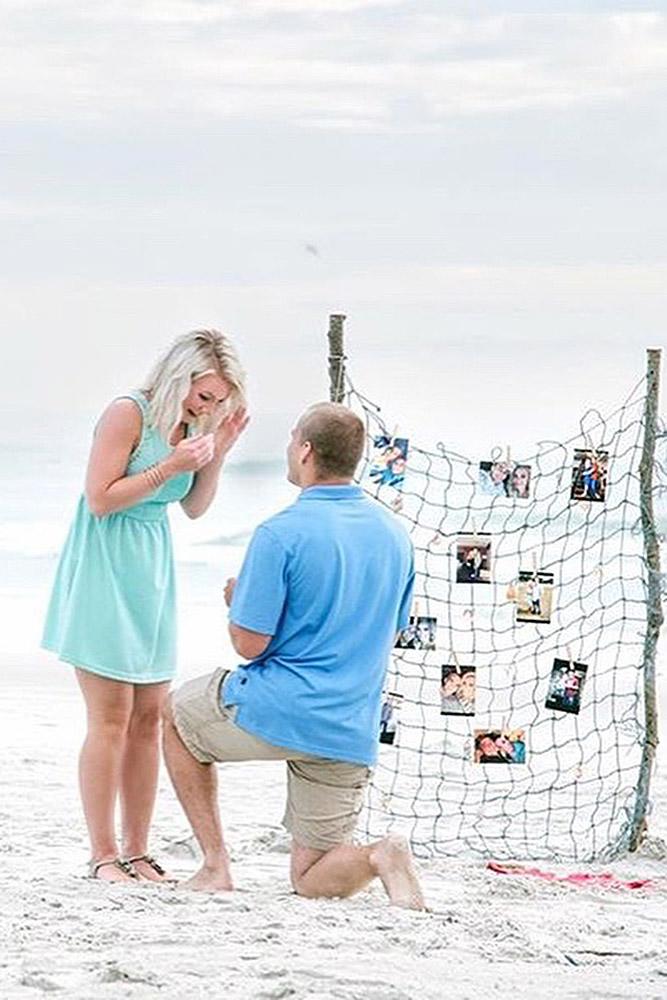 Proposal Photos For Your Inspiration
Of course, you want to see her smile at that important moment. Try to make a picture by smartphone just while you pop the question!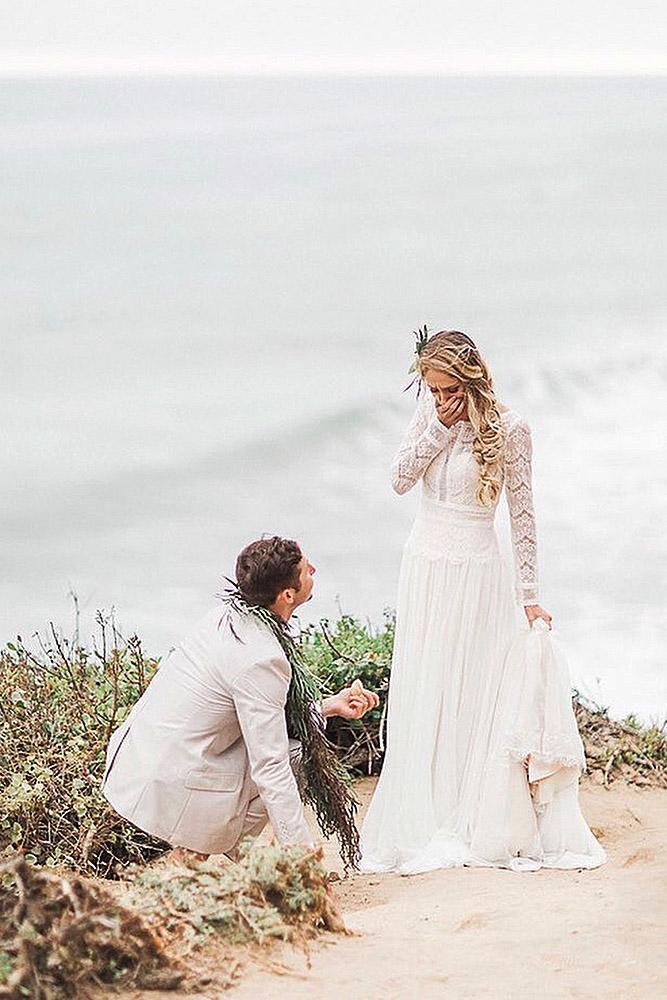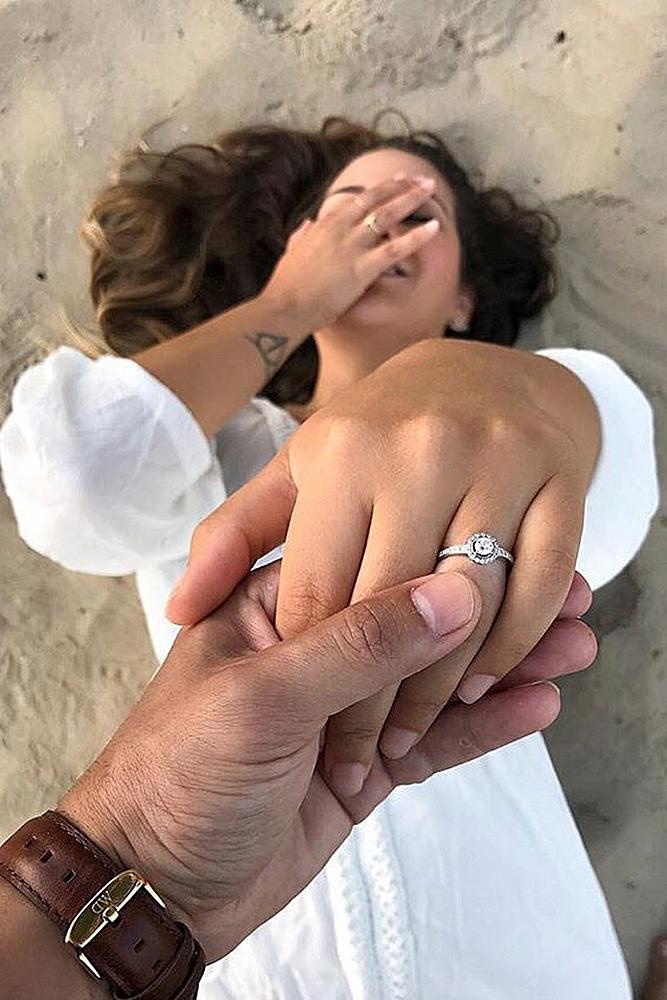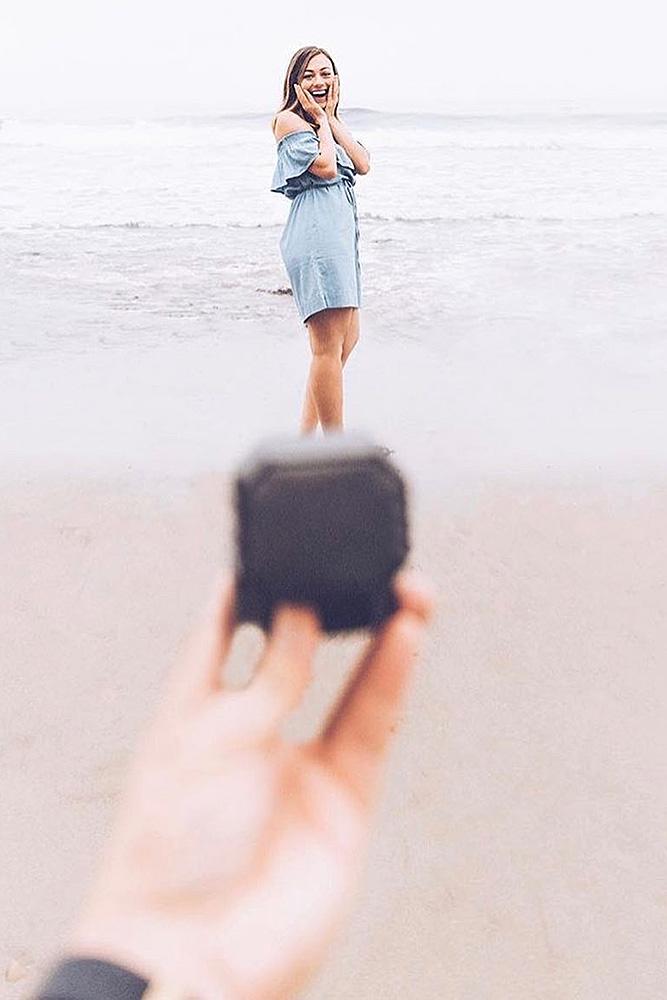 Surprise Beach Proposal With Seashell
An old romantic idea to hide the ring in a marvellous seashell still works! Those shells look magnificent and create a joyful effect.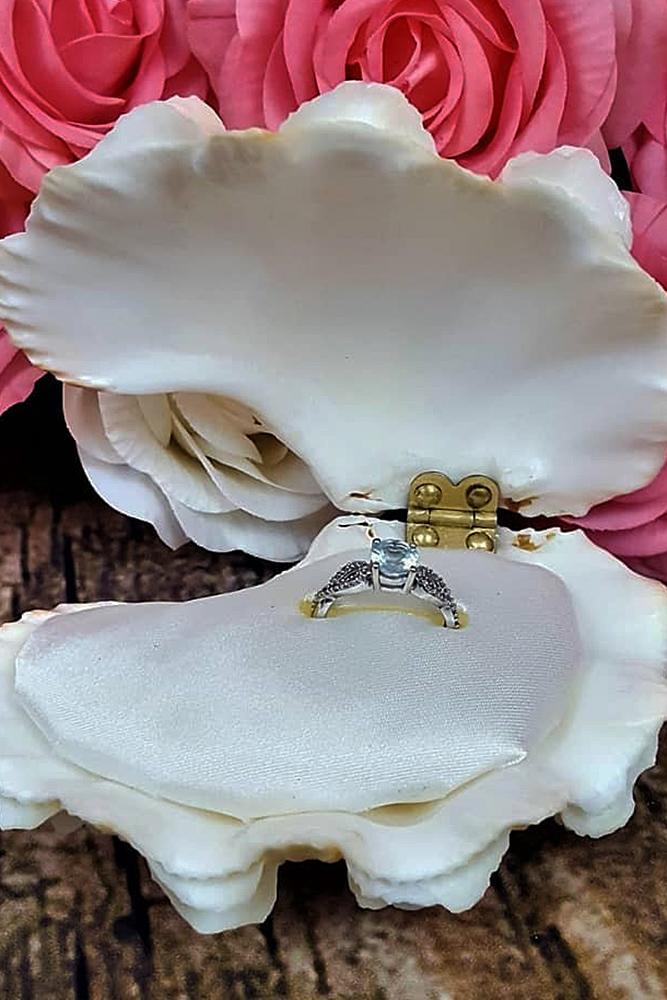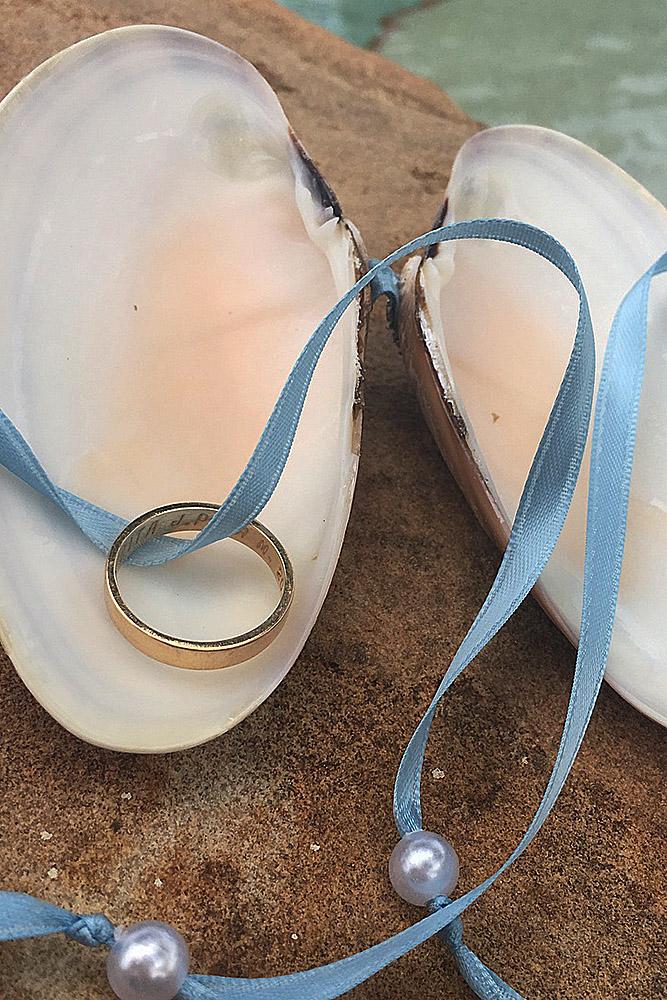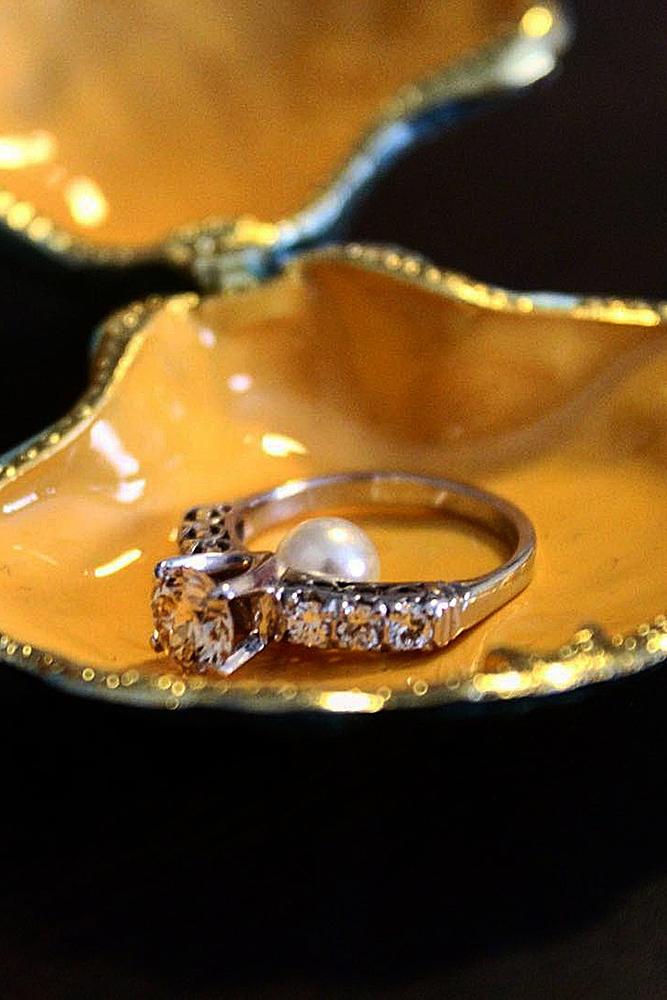 Romantic Picnic At The Beach
Play a song for her or order a loved band to pop the question. Whatever you do romantic beach picnic is just an astonishing spot for the engagement.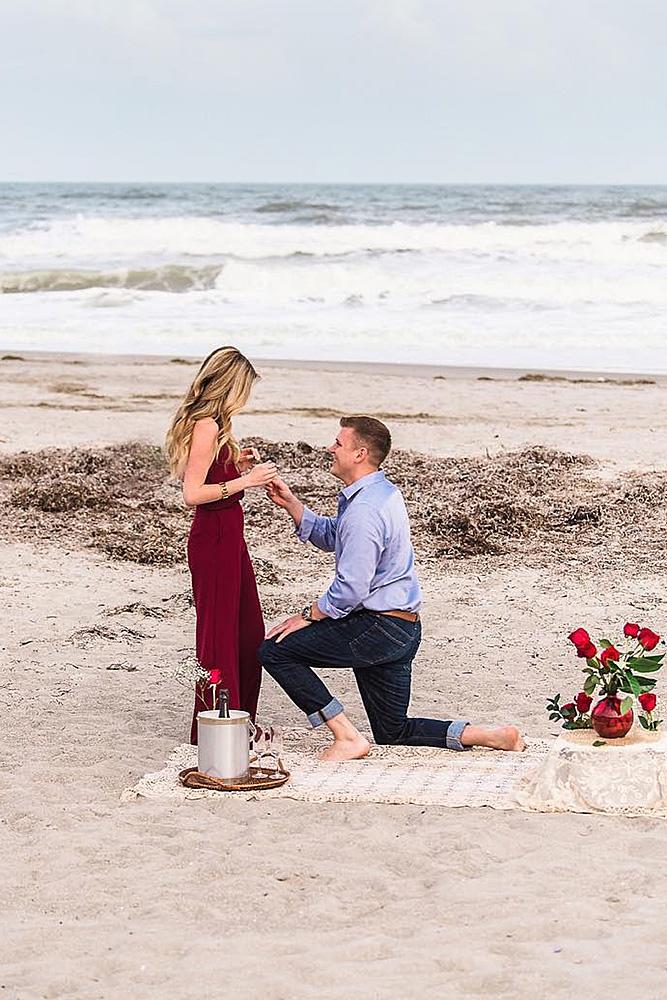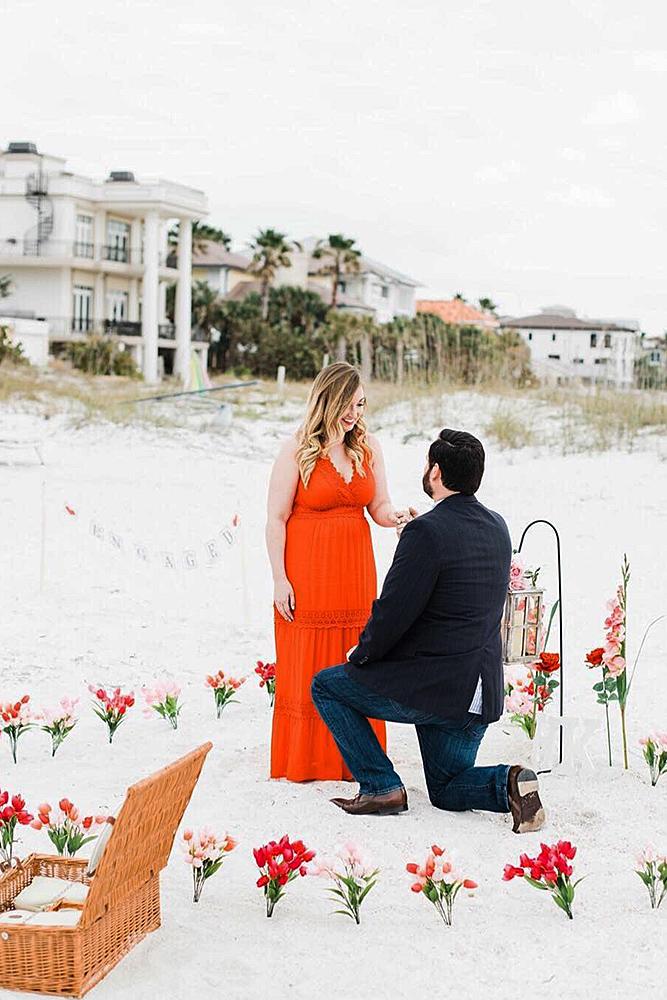 Bear Her On Hands For Pictures On Seashore
Demonstrate pledges to love and care for each other by such postures on shoots. When a man carries on her woman, it does an impression.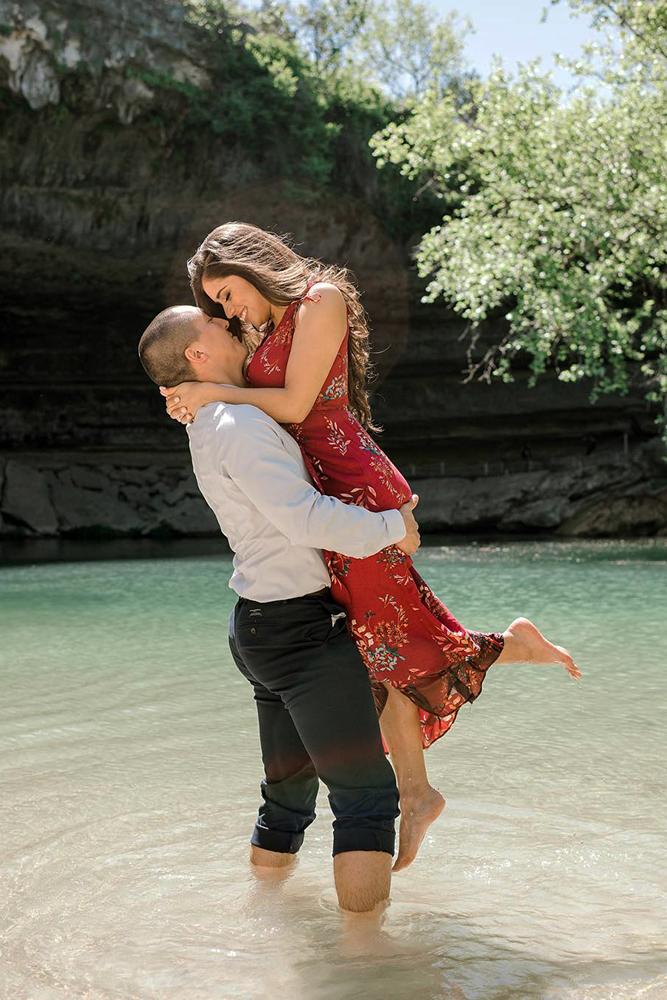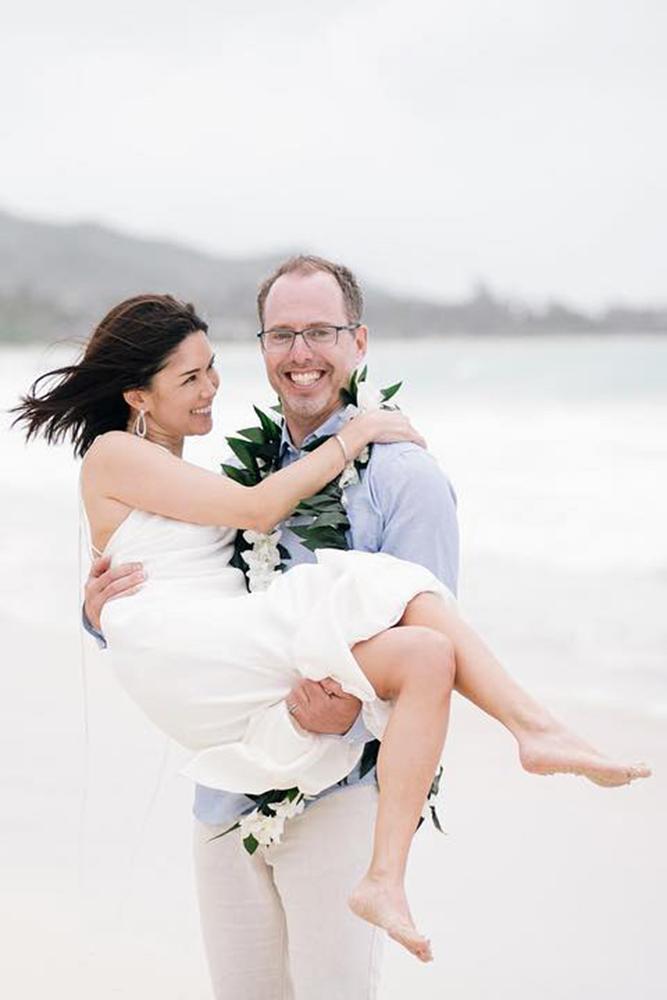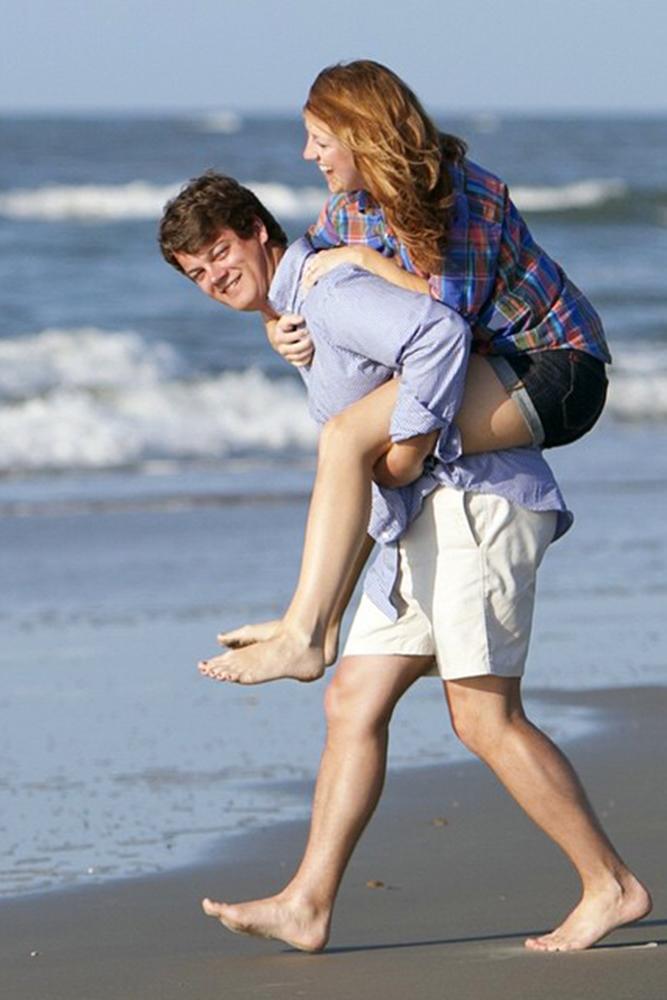 The Best Entertaiment On A Beach
There are lots of affairs you could do before he gets on the ring. Make up entertainment for yourself or draw some of these foolproof ideas.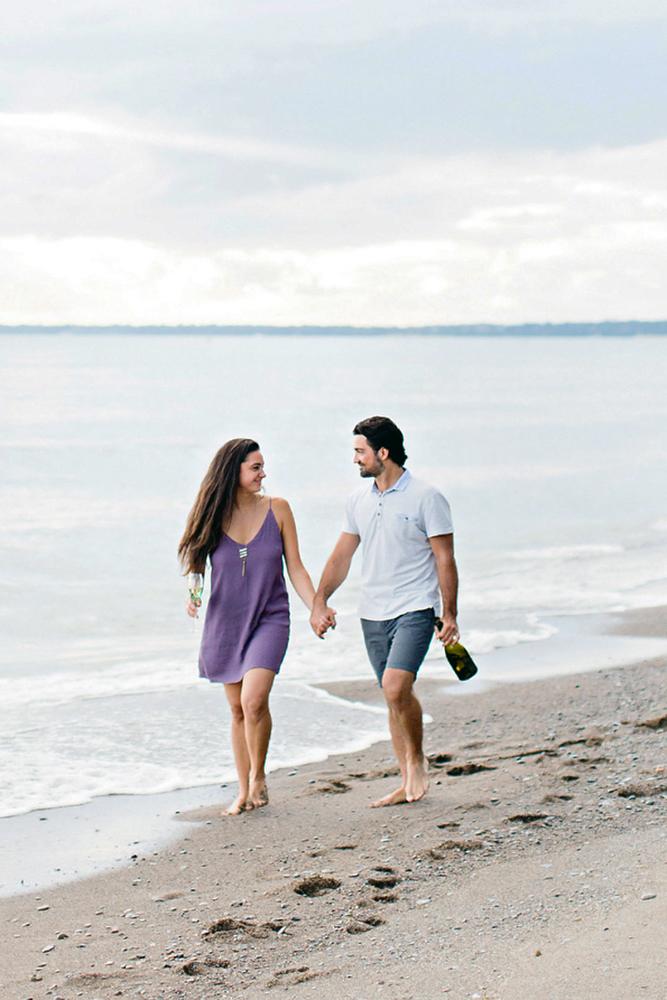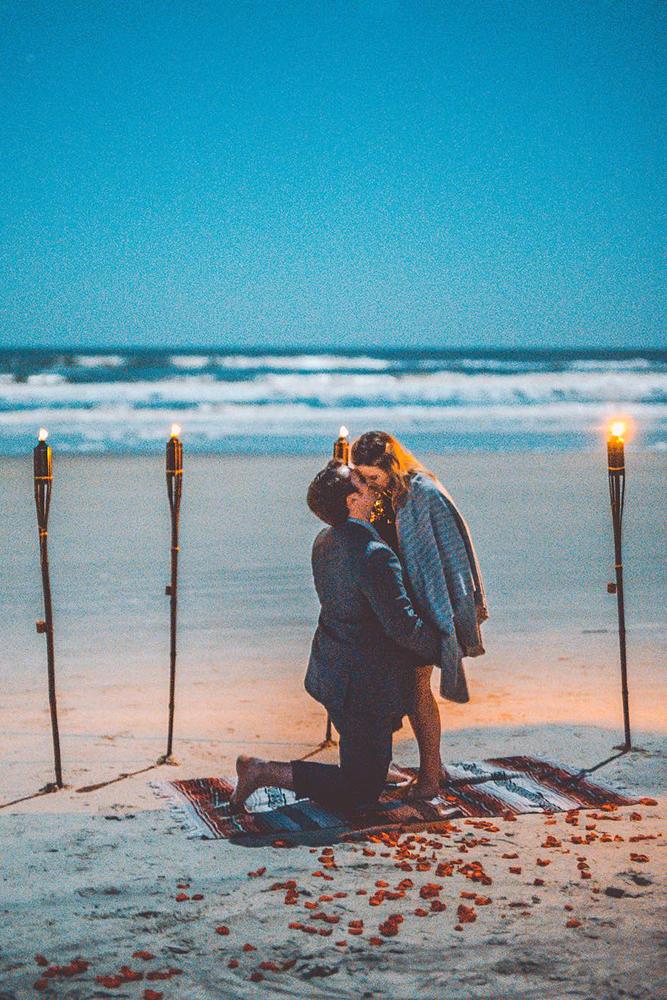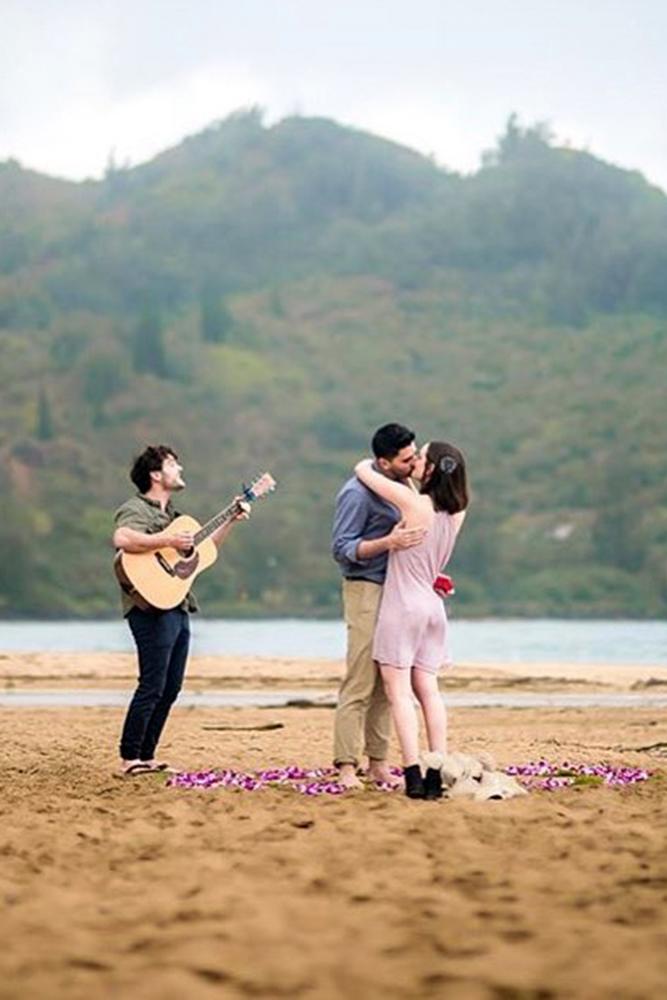 Amazing Photo Ideas With Sunset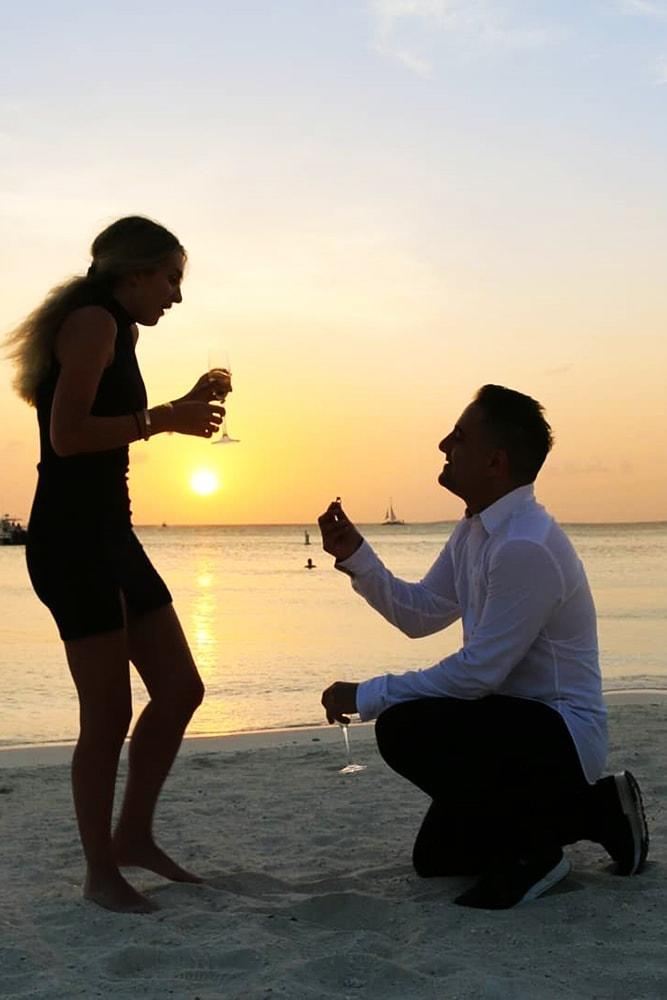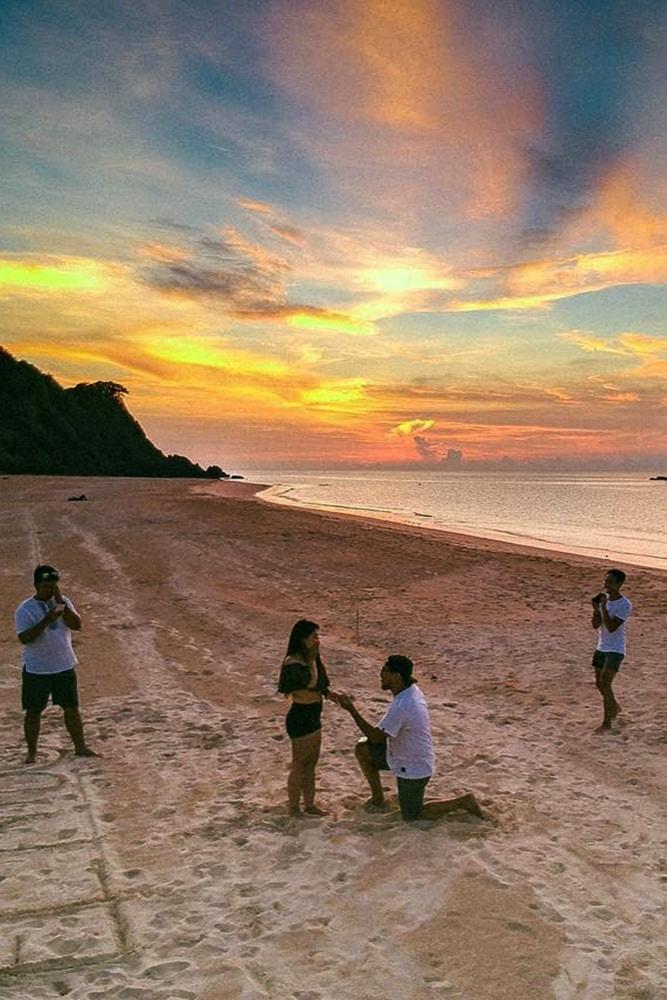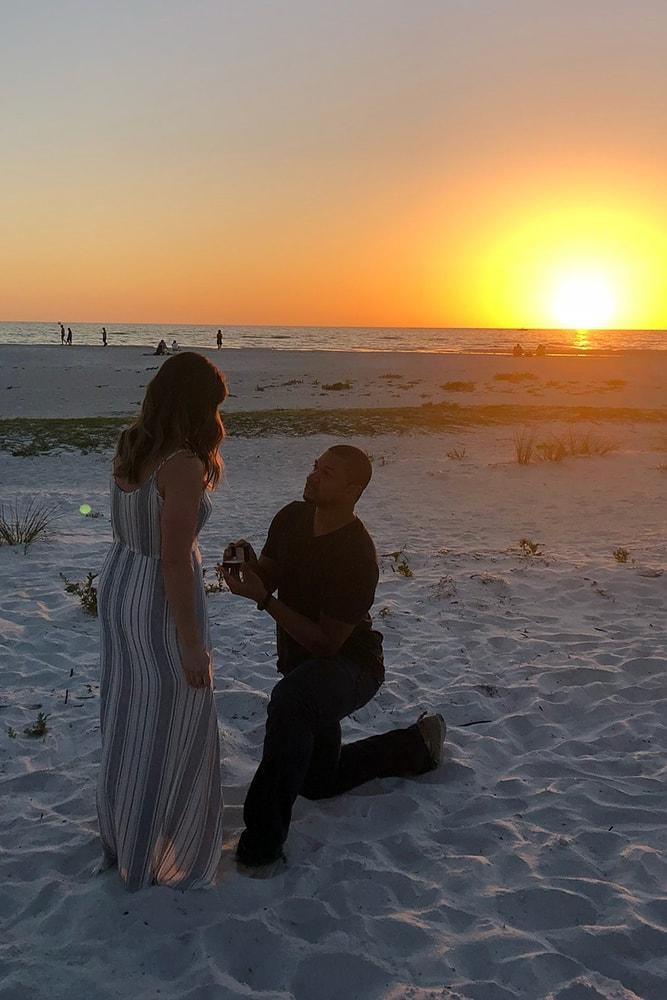 Wonderful Proposal On A Sand