Find cheap proposal ideas that will wow and amaze your girl. Simple, romantic, and fresh. These proposals will leave her breathless!
Cheap proposal ideas don't cost a thing but are the very best. You can be on a budget and still make a marriage proposal that will amaze your love. In this post, we will give you free marriage proposal ideas that will make her say yes. They are all inexpensive proposal ideas for home, private, surprise and the outdoors! See more creative and trendy wedding ideas here!
Last Minute Proposal Ideas
Truth is, many men may want to propose, but get very nervous. They keep it in they can't hold it in anymore. Regardless of how last minute your proposal is, it can be beautiful. And you still would not spend a dime. Only make sure she is available for the proposal.
One of the easy ways to propose is beach style. You will not spend a dime, only the ring in your pocket. Get her to spend some time on the beach with you on a warm day. Take a walk on the beach with her and watch out for sticks.
When you find one, take it and ask her to marry you by writing it on the sand. This'll be a pleasant surprise to her. At that moment and going forward, you're the man of been dreams.
Seek permission from an orchard owner and take a trip there with her. It is a beautiful day to pluck some nice juicy oranges. While she picks the oranges, pull out your ring and get down on one knee.
This almost feels like country style love. But what do we care? It is so warm, thoughtful and romantic.
On a stroll in the park, navigate her towards her favorite seating area. Allow her to get lost in her thoughts for a while. Look around for some of her favorite flowers, fix the ring in it and give them to her.
It is charming that while she inhales the scent, a sparkle catches her eye. She checks it, she finds her ring and you're on a bended knee.
Private Proposal Ideas
Private proposal ideas are special and romantic. This one of the amazing low key proposal ideas for the two of you only. Nobody shares in those moments, and both of you can soak in it. The cute proposal ideas in this category may cost you a very little amount of cash. But they are too beautiful to skip. Check them out!
As great as simple romantic proposal ideas go, this one beats all. A picnic like every other day you have one. Take her to the beach, woods, fountain or the garden. Pick a place where you can have some quiet and tranquility.
Keep your picnic basket full of food, decadent chocolates/desserts, and wine. Make sure everything is perfect and don't forget the ring. Depending on your mood, you can go straight ahead and propose.
You may also put it as the bottom of her champagne cup to find. Another trick is to make her look away by asking her to check out something. By the time she looks back at you, you have a ring to her face.
If you met in your local area or somewhere close, take her back there to visit. This is only if you didn't meet at a destination venue. Remind her that this is your happy place and where you got your best gift.
While you reminisce and she's getting in her nostalgic feeling, pop the question. It will hold strong memories for both of you. Where you met, where you got engaged and where you'd Wed. This is the best of the many cute proposals ideas.
Tell her you'd be running late from work, and that she should come over at so time. While in truth, you just got some glow in the dark stars and you're fixing them on the ceiling.
Make sure she comes over and stays unsuspecting. Fix those stars on the bedroom ceiling. Go to bed, some minutes before she does. Remind her to put off the lights and end feign sleep. The minute she puts off the light, the stars come on with the marry me write-up. We hope she doesn't tickle you awake in shock.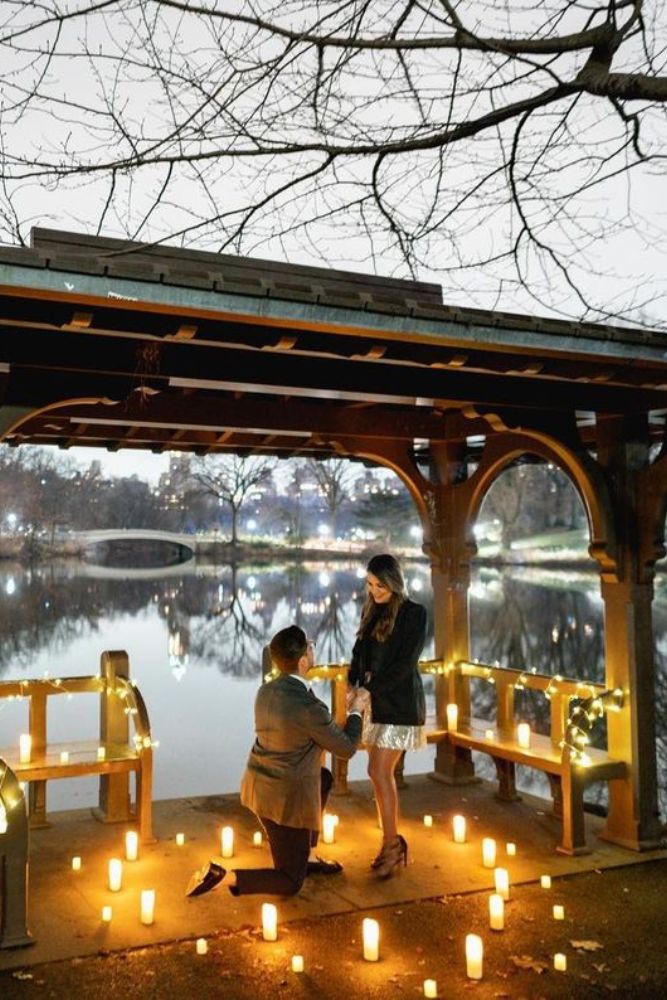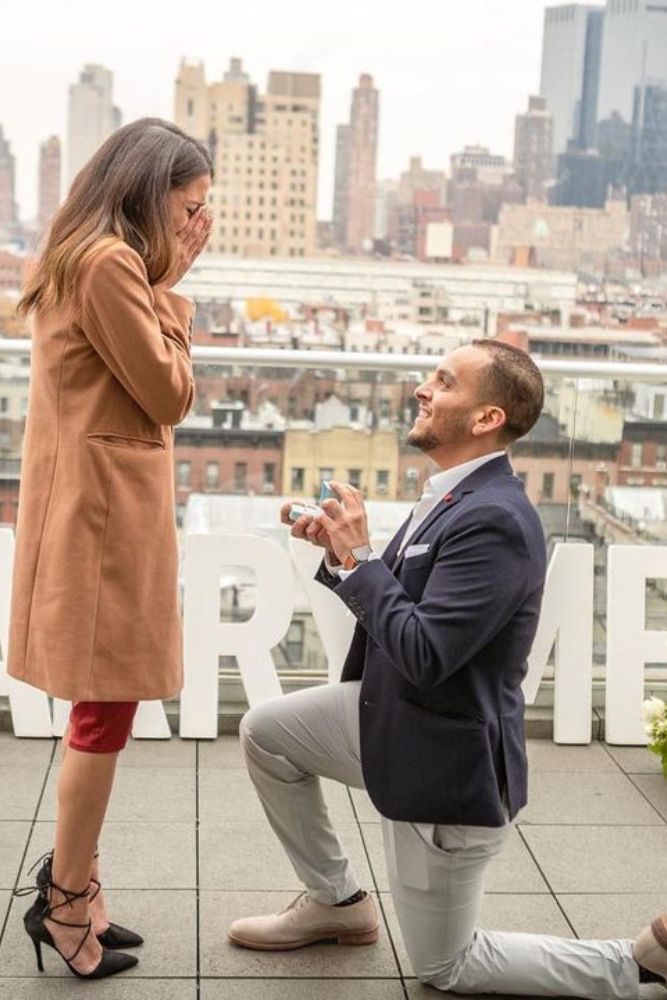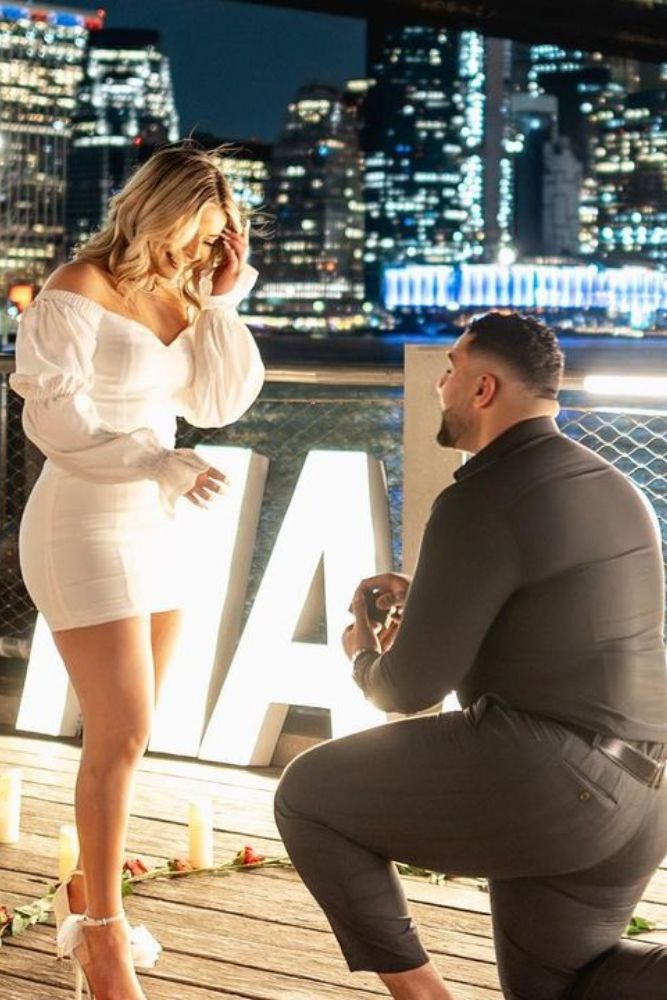 Proposal Ideas At Home
Proposal ideas at home are one of the cheap ways to propose. You don't spend money on a venue or exotic meals. Just some homemade food and some wine from your fridge.
Get a couple of friends who will cook and wait for you on the day. Turn your living you into a bistro. Go the whole nine yards with the exotic meals, candle, and decor. Pick out flowers for the table and transform your living room/dining area.
Send her a text or make an urgent call for her to come over. You can also do this in waiting if both if you planned to meet already. When she gets in, settle into a sumptuous dinner. While your friends take care of other things, you can make your move.
On a lazy evening at a game of cards, pop the question. You can do this by infiltrating her cards with your question. It will pop up as a surprise, and you get two things at the same time. Your woman and your wallet.
A romantic evening for two
If you're a great cook, check out one of the best romantic proposal ideas at home. Spend some time in the kitchen whipping up a charming storm, while she sits pretty. To her, you're pampering her like you do every other day. But this is special because a ring gets to go on a finger.
Set up the dining and bring out the food in covered bowls. One of such bowls should have nothing but the ring. It will be one of your most romantic nights ever.
Surprise Proposal Ideas
Find in here surprise proposal ideas that will leave her in pleasant shock. Outwit her regardless of how smart she is. She would never see it coming until it hits her. And oh, we will get a yes! Below are some very clever ways to propose to her. We hope you pull it off.
This is one of the most awesome proposal ideas ever. It is rare and unconventional, as it takes lots of time and thoughts. Make a video of all your beautiful memories with her. Always add a personal speech of all she meant to you at intervals. Post it up on YouTube and make sure it's running.
Send her a link to check out the newest season of her favorite series. Tell her something bad happened to her favorite act. She logs on and finds herself looking at you sharing sweet memories. She's held spellbound.
At the end of the video, you get on one knee and ask her to marry you. Trust me, she's running right home to you with tears in her eyes. You made her the happiest woman.
Take out time and have some fun at karaoke night with her. Get up to the stage to sing while you give the waiter a signal. She presents your girl a flute of wine with the ring at the bottom.
Sing your favorite love songs as she sips. Once she gets to the bottom and feels the ring on her lip, ask her to marry you. Right there on the stage, declare your love for her. A huge surprise she won't forget.
Sit in your office and draft a heartfelt, romantic, yet straight to the point letter. Let her know you want the future with her in clear words. Come home with a sad face on, like one who got off with the doctor's bad news.
Give her the letter, prepare to strike while she reads with trepidation. Next will be a surprise, then deep hearty laughter. This may further result in some happy tears. By the time she looks at you, you're on one knee. This is so romantic. The letter proposal is also great for guys who get anxious and jittery with proposals.
Inexpensive Proposing Tools
Creating a memorable proposal doesn't have to break the bank. Consider affordable engagement rings that sparkle without the hefty price tag. Opt for lab-created gemstones or alternative materials like moissanite or tungsten. Get creative with ring presentation – place the ring inside a balloon, use a scavenger hunt, or incorporate it into a DIY project. Harness the power of technology for a low-cost proposal; live stream your proposal to friends and family or create a heartfelt video message. Remember, it's the thought and love behind the gesture that truly matter.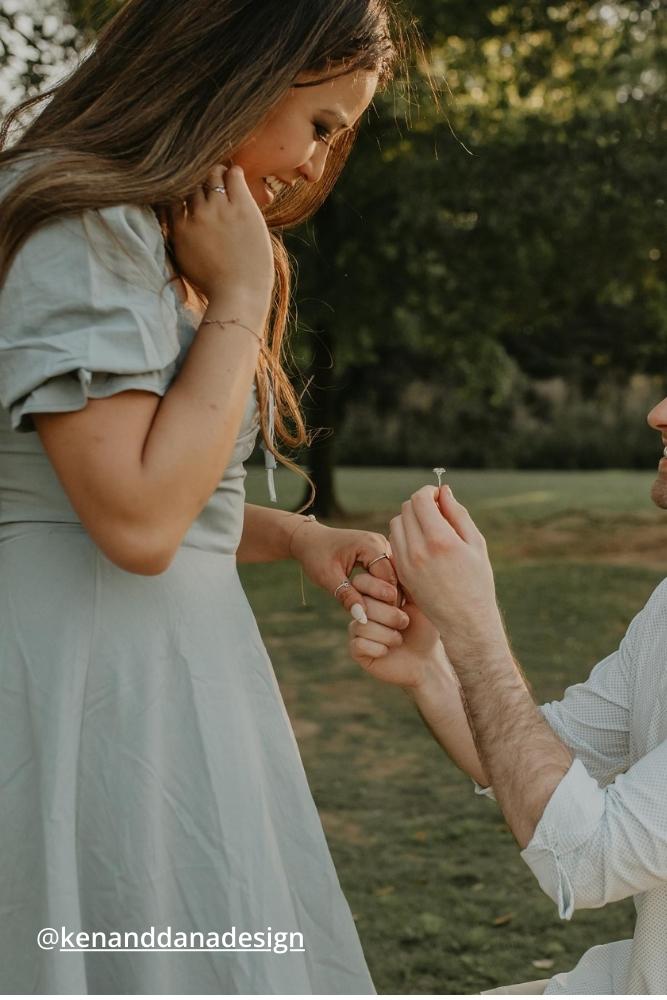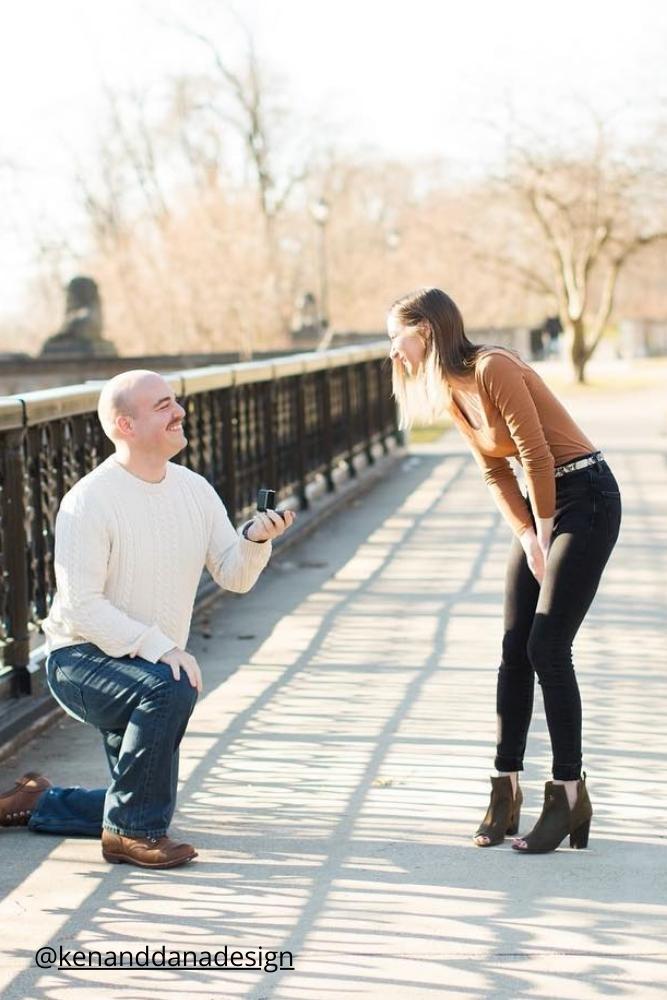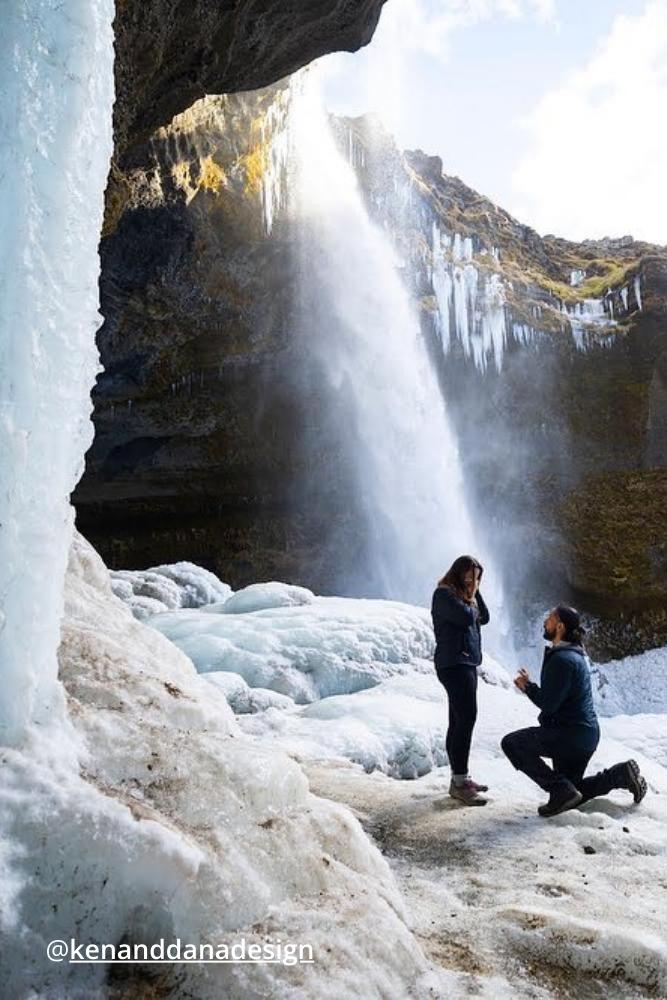 Romantic Gestures
Elevate your proposal with romantic gestures that tug at the heartstrings. Serenade your partner under a starlit sky with their favorite song. Release lanterns or floating candles on a serene lake, symbolizing your love's everlasting glow. Carve your initials on a tree in a picturesque park to leave a lasting mark on nature and your relationship. Or ignite the night with a fireworks proposal, lighting up the sky as you pop the question. These enchanting gestures will make your proposal an unforgettable and dreamy moment in your love story.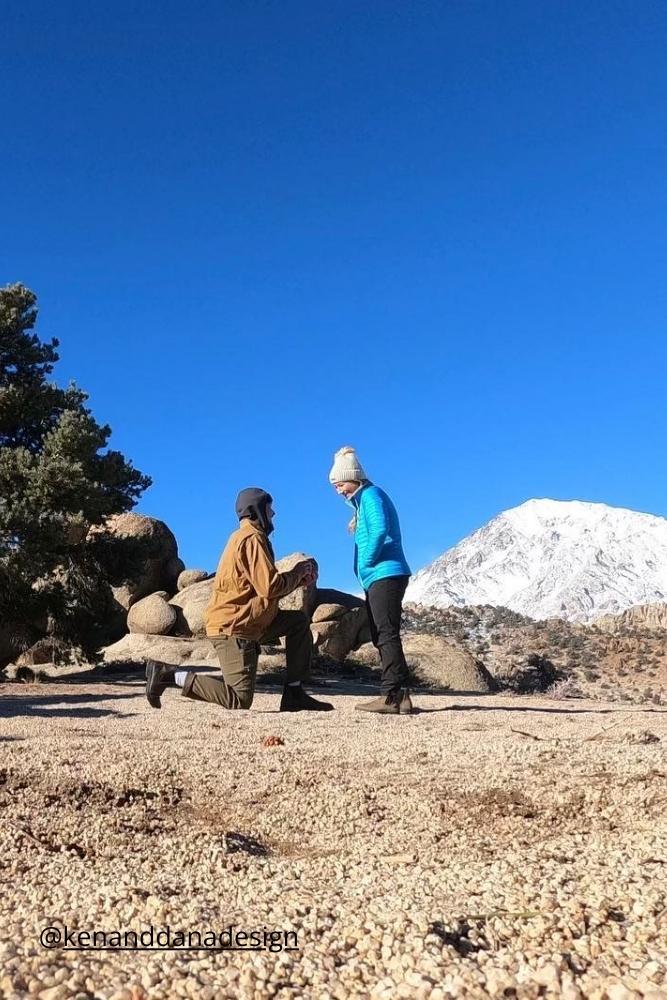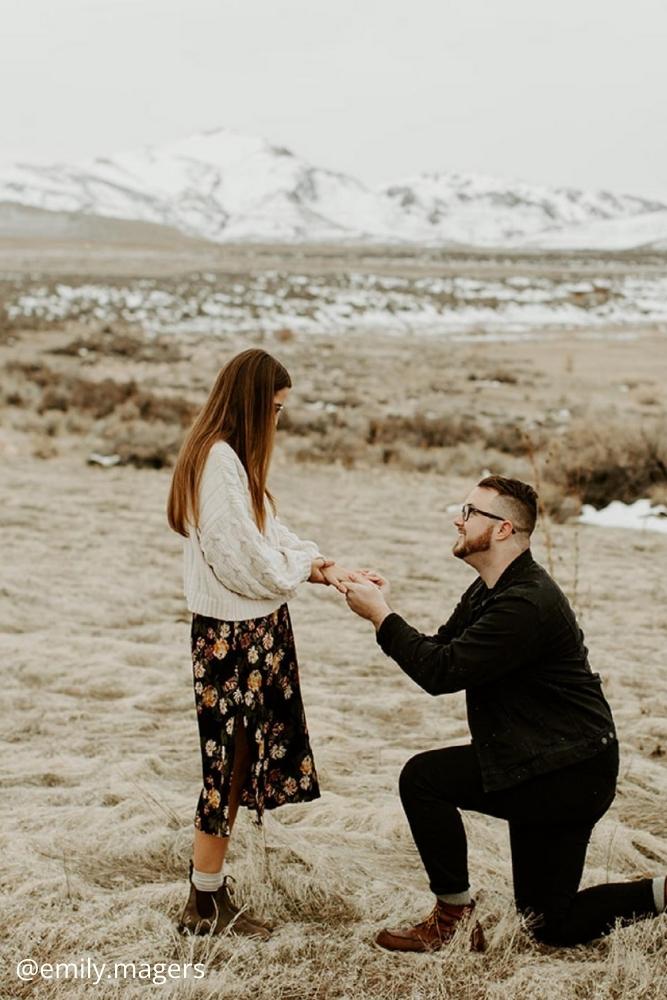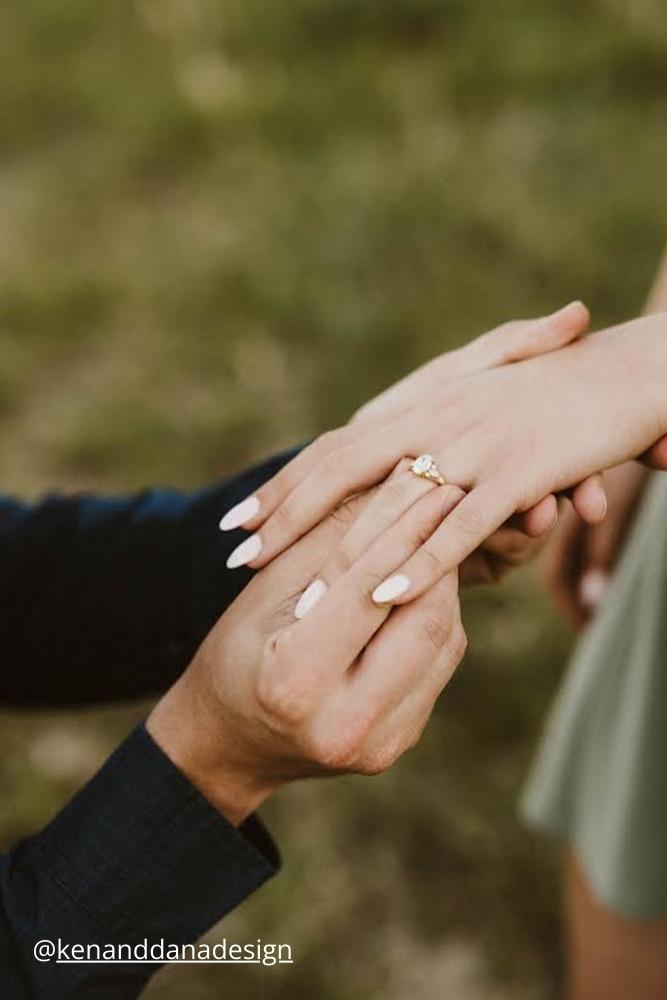 So many cheap wedding proposal ideas, all leading to laughter and love. These are cheap ways to propose that cost you little or nothing. The most important things are your fiancée and the ring. Every other thing is secondary. Pure and loving thought is what counts. Amaze your girl today, even without a budget and live, love, and laugh!