Diamond engagement rings are the first step to your future happiness, the key to her heart. We are happy to introduce our collection of the very best diamond wedding rings. Different sizes and shapes, different color of stones, different cut and style – you name it. Take a look at our gallery, we have got them all.
Cushion Cut & Princess Cut Engagement Rings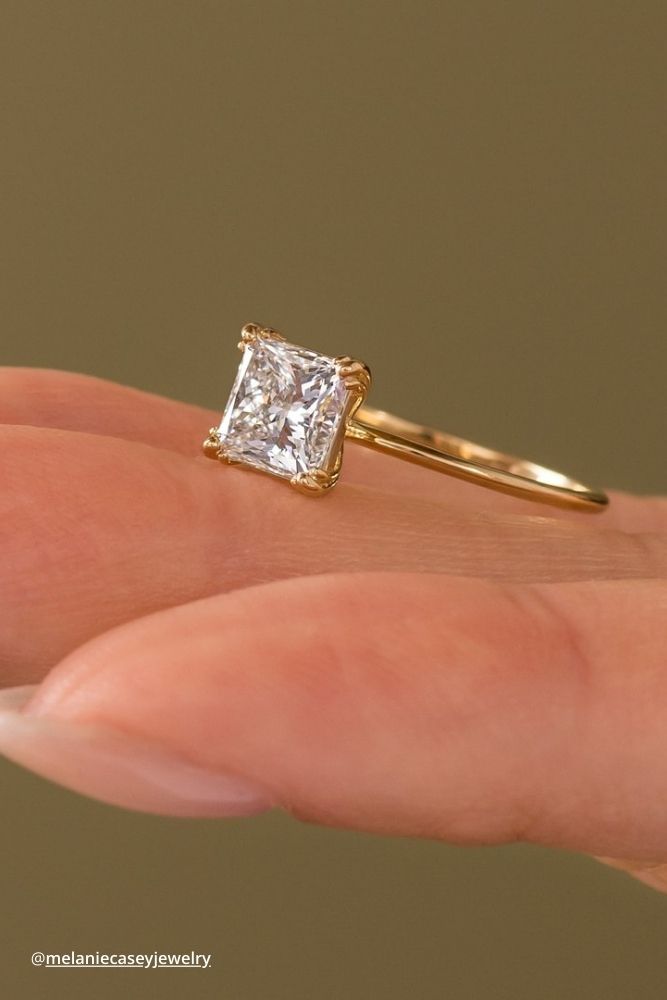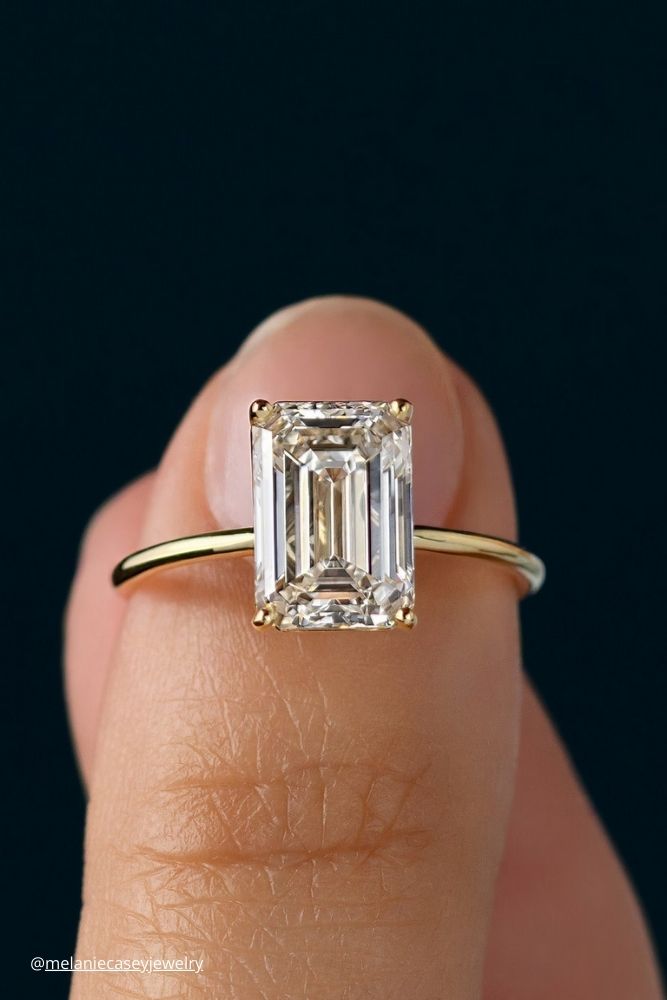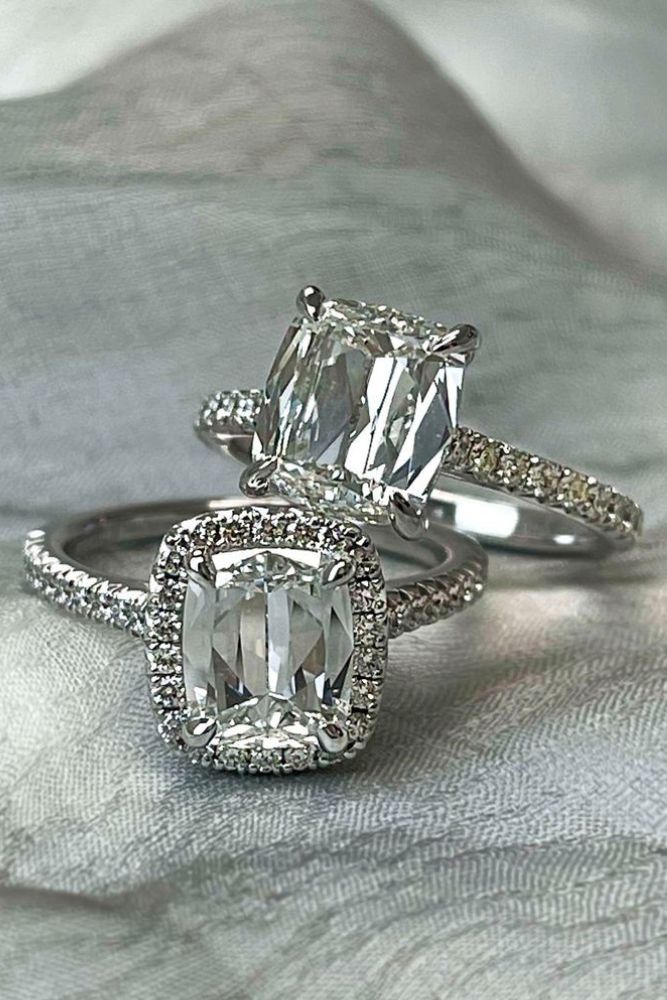 Cushion cut diamonds have a timeless charm. When selecting one, pay attention to cut quality, color, and clarity to strike the perfect balance between beauty and sparkle.
Princess cut diamonds are known for their dazzling brilliance and modern glamour. Look for symmetry and fluorescence when choosing a princess cut ring to ensure maximum sparkle.
Stunning Diamond Halo Engagement Rings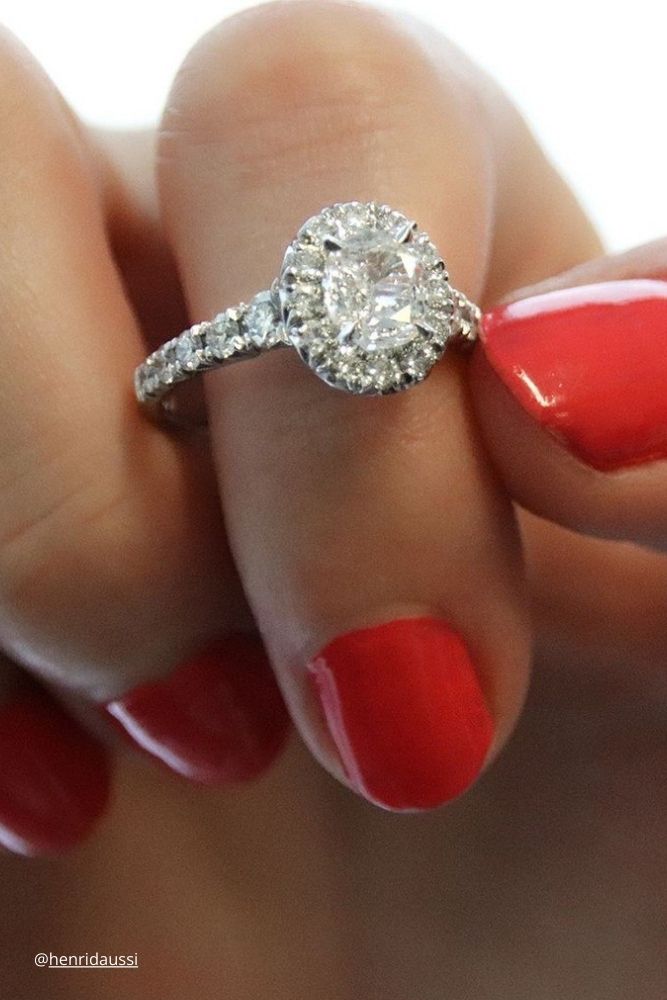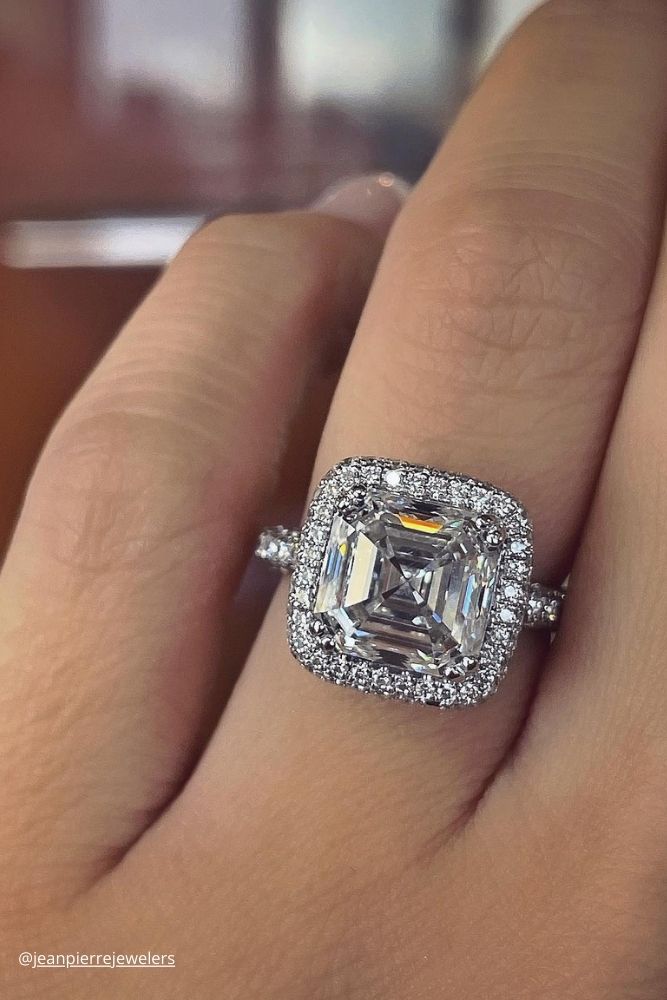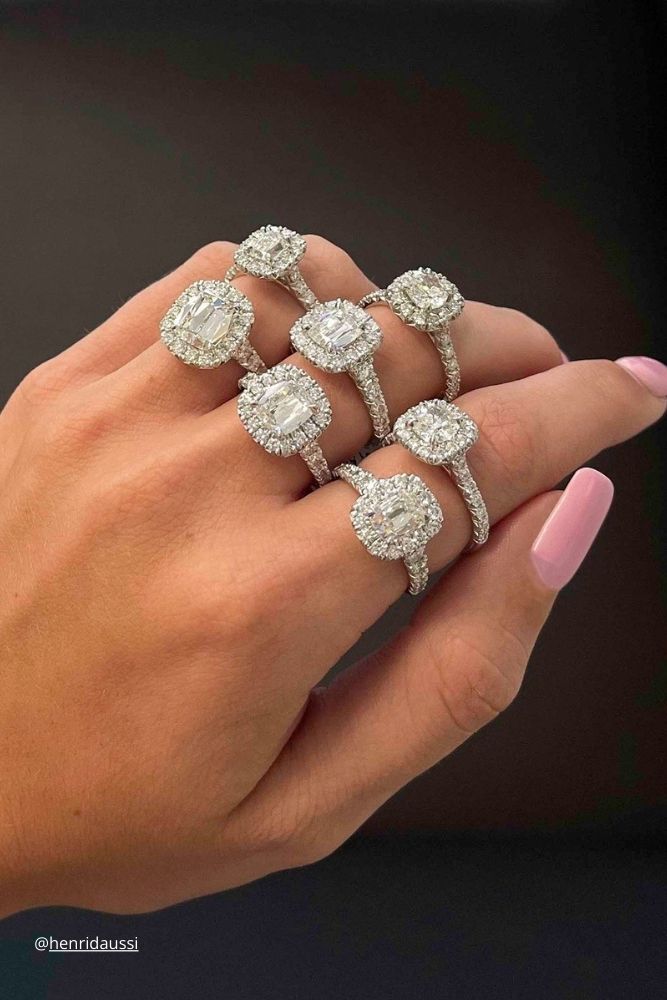 Halo engagement rings are immensely popular for their ability to make the center diamond appear larger and more radiant. The halo setting comprises smaller diamonds encircling the main stone, adding extra sparkle and charm. Choose the size and quality of both the center diamond and the surrounding halo stones carefully to create a mesmerizing effect.
Diamond Wedding Bands In White Gold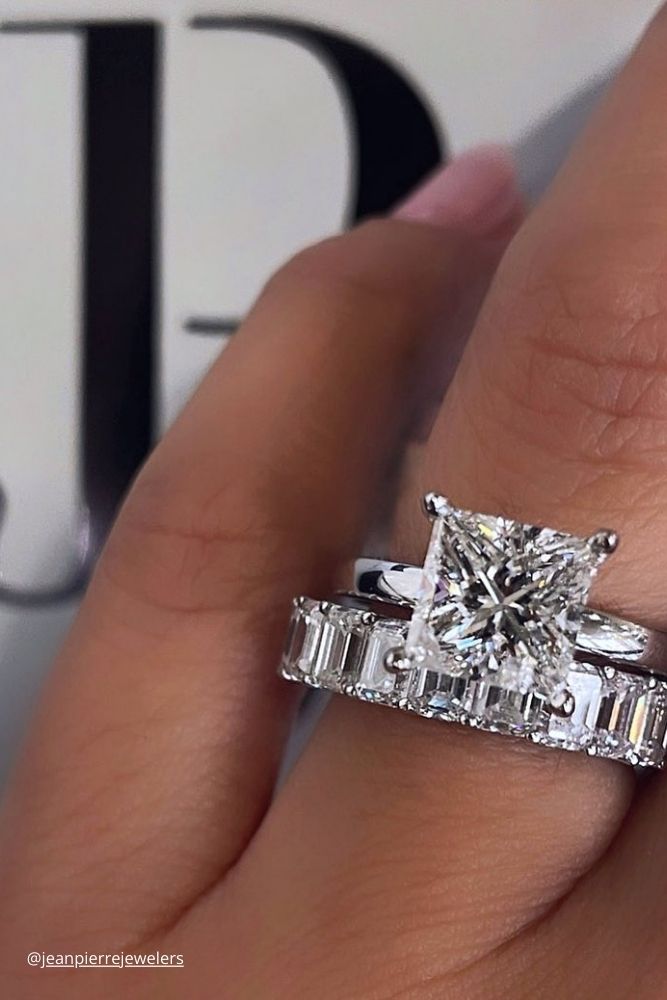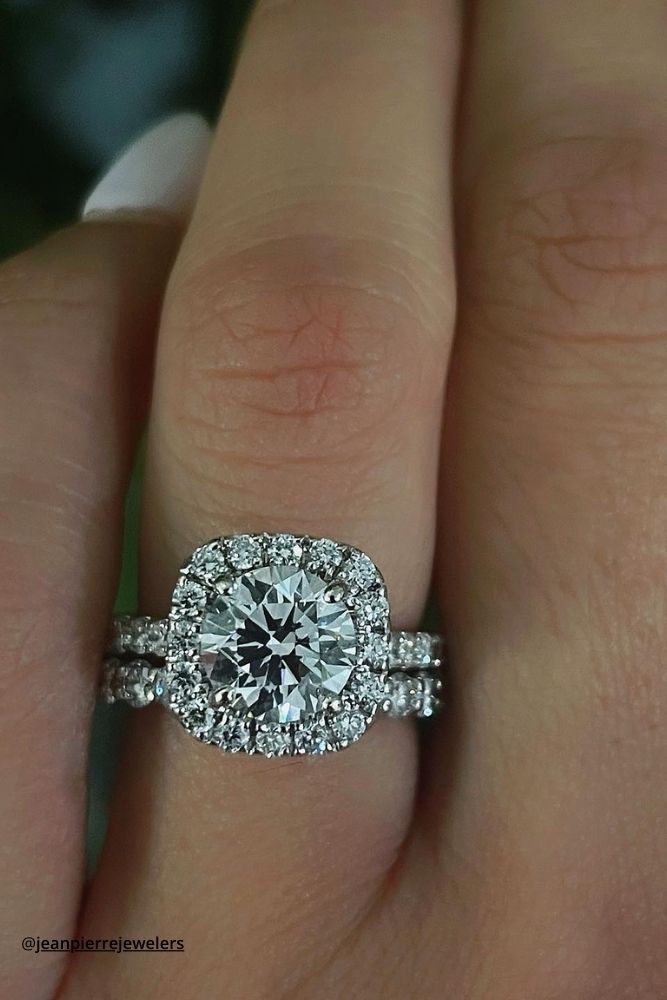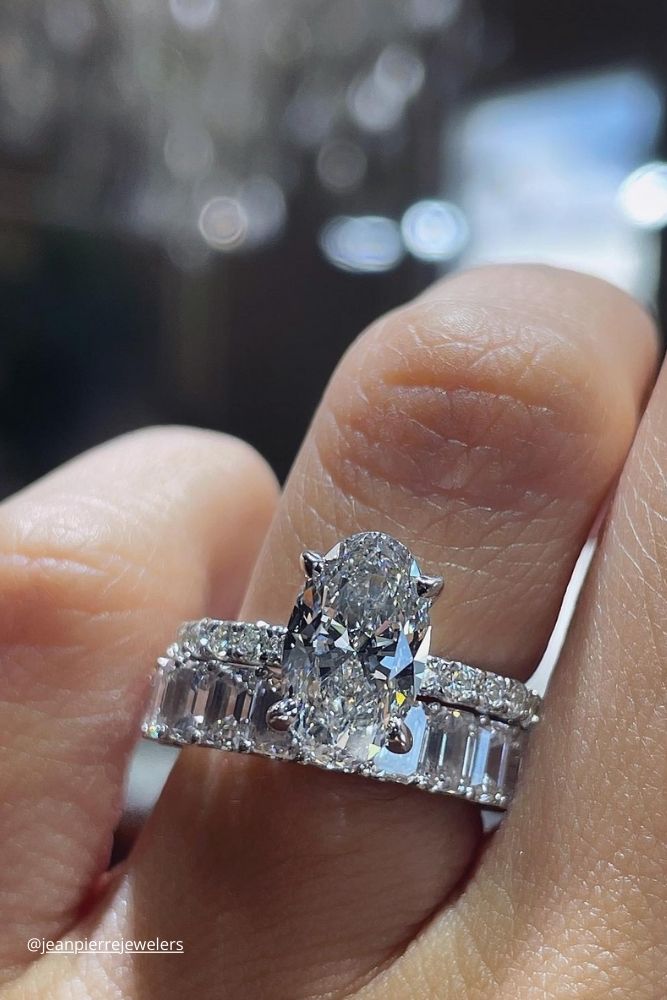 White gold is a classic choice for engagement rings and wedding bands. When selecting a white gold diamond wedding band, consider the metal's karat purity for durability and color. The combination of white gold with diamonds creates a stunning contrast.
Stylish Marquise Cut Engagement Rings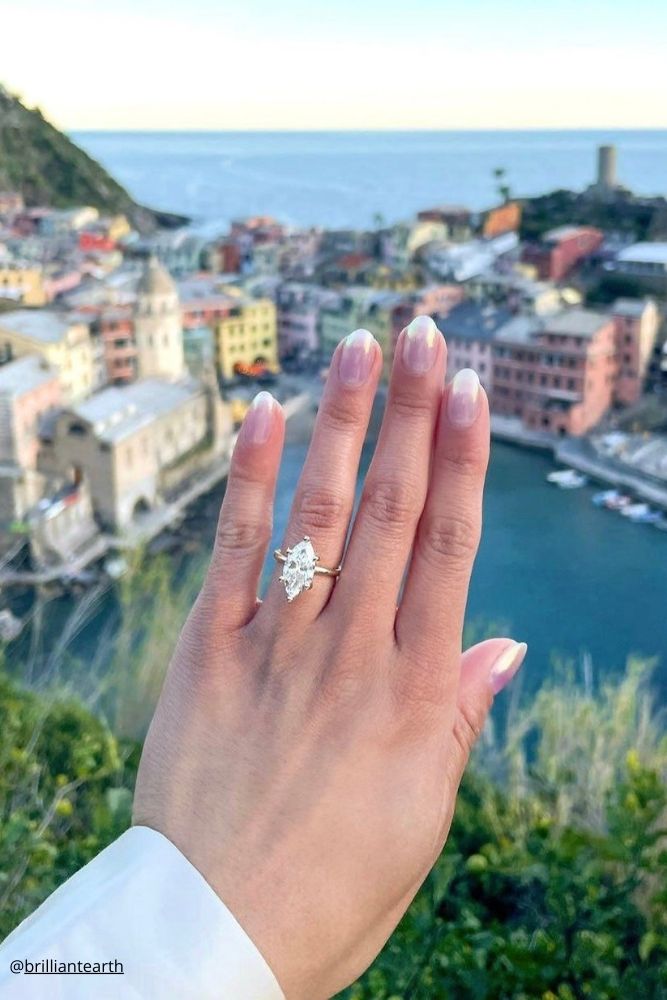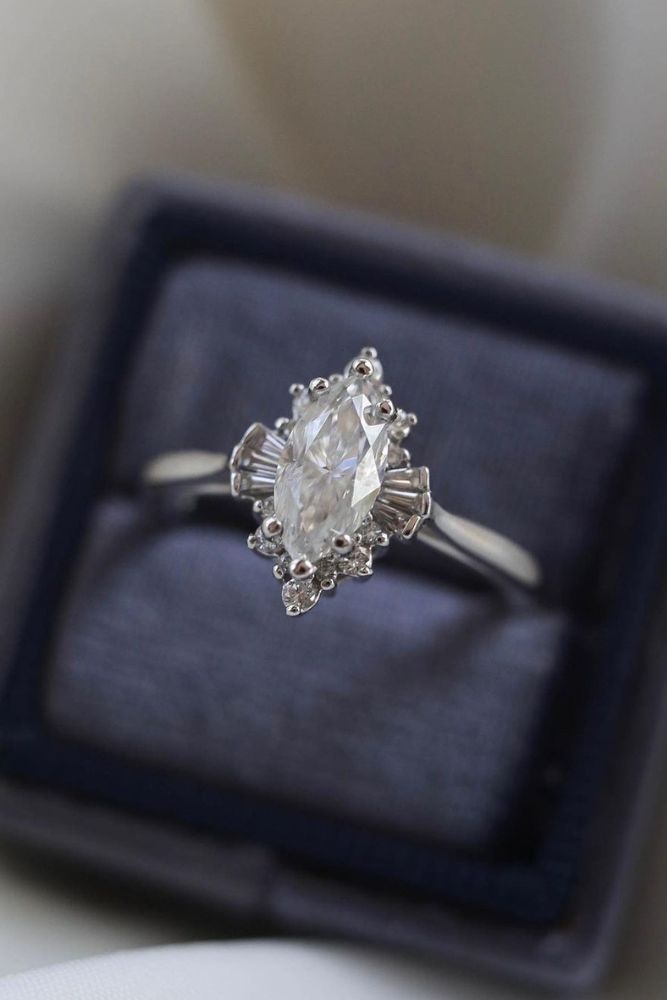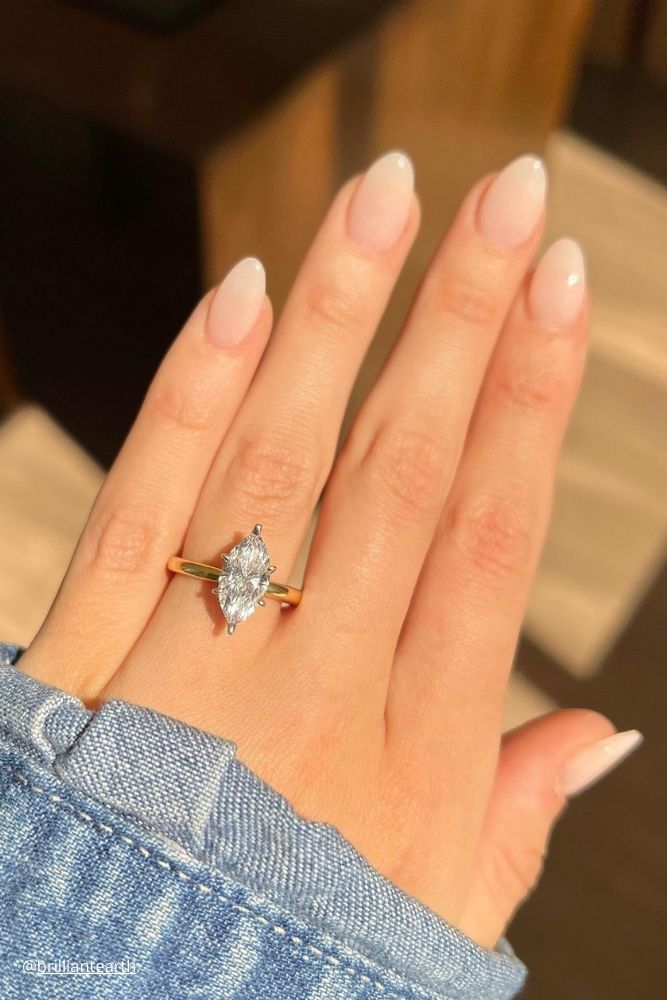 Marquise cut diamonds feature an elongated shape with pointed ends, often described as resembling a boat or football. Pay attention to the length-to-width ratio and the setting style.
Beautiful Engagement Rings With Pave Band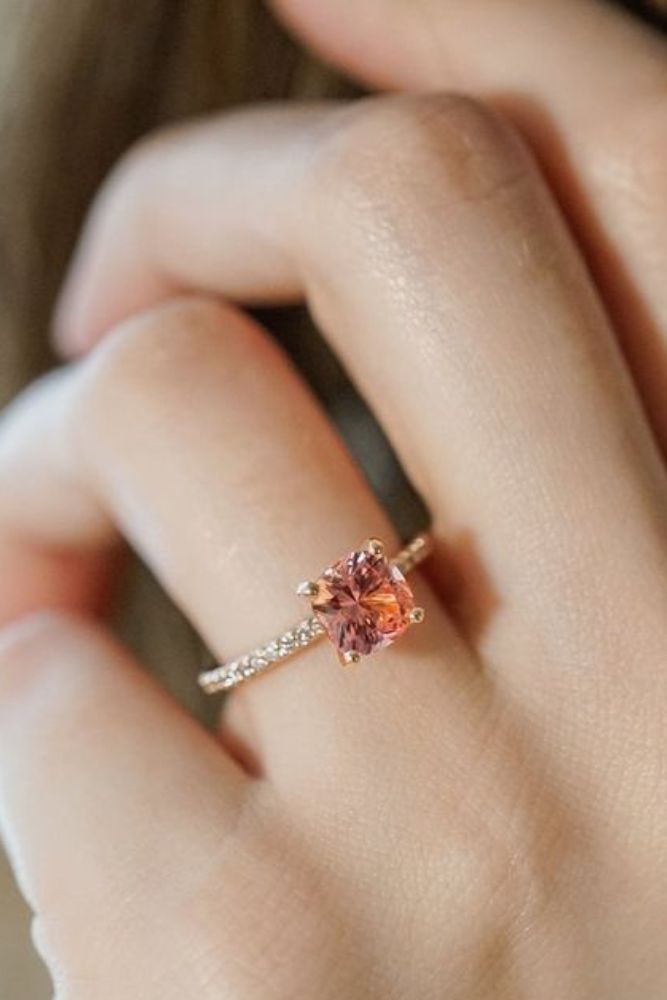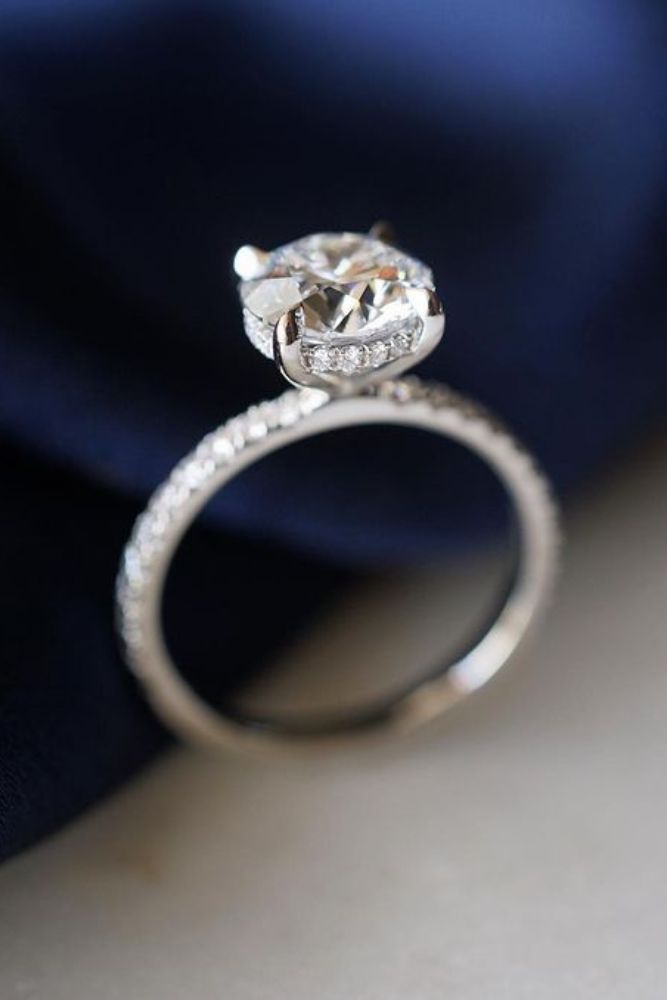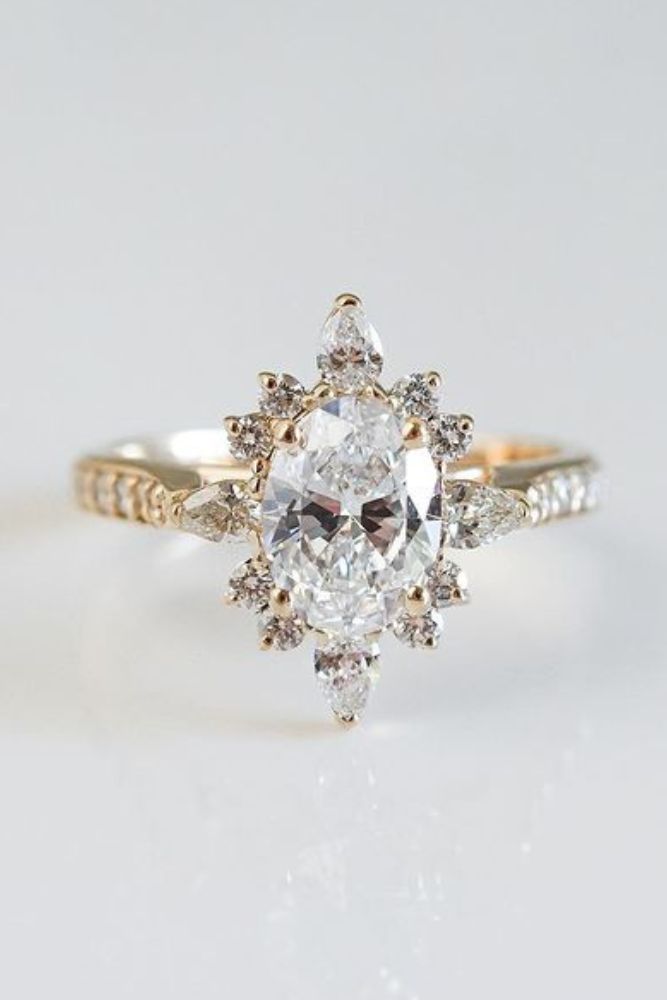 Pave engagement rings are characterized by a band adorned with small, closely-set diamonds that create a dazzling, continuous sparkle. These rings have perfect intricate detailing. When considering a pave band, focus on the quality of the diamonds, their setting style, and how they complement the center stone.
Three Stone Engagement Rings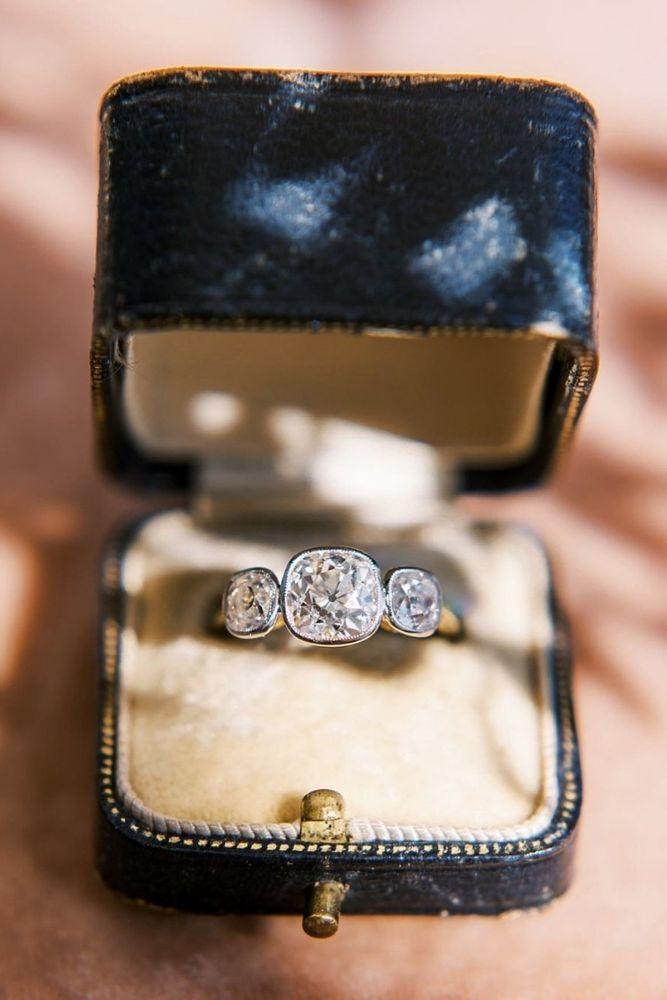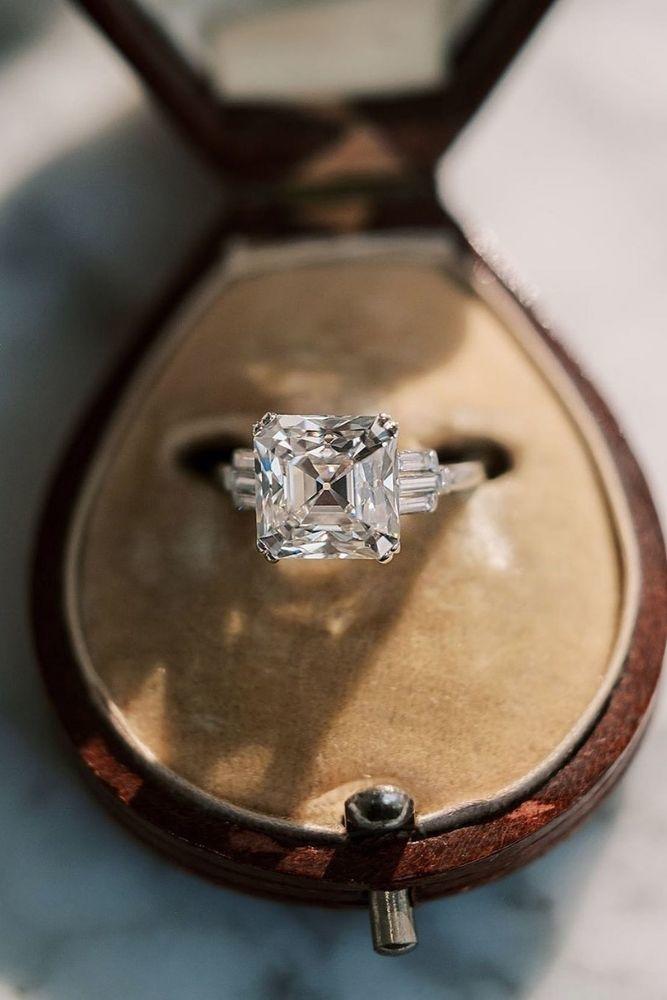 Three stone engagement rings represent your past, present, and future together. This style exudes timeless elegance.
When selecting a three stone engagement ring, focus on the harmony of the stones. Ensure they match in terms of size, color, and clarity. The setting should show the significance of the three stones, and create a meaningful and stunning design.
Stunning Round Diamond Engagement Rings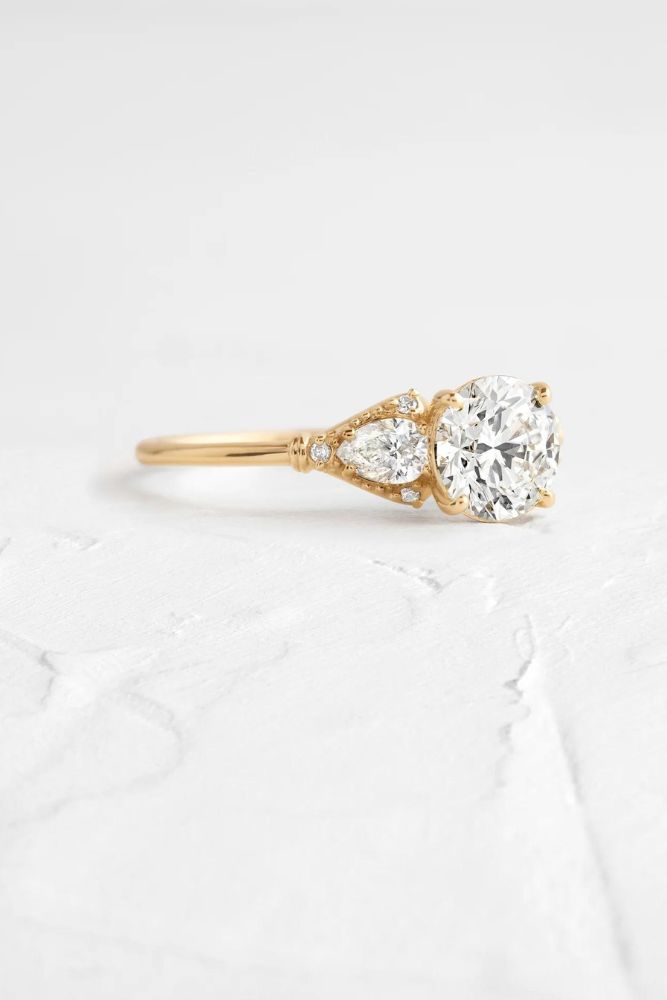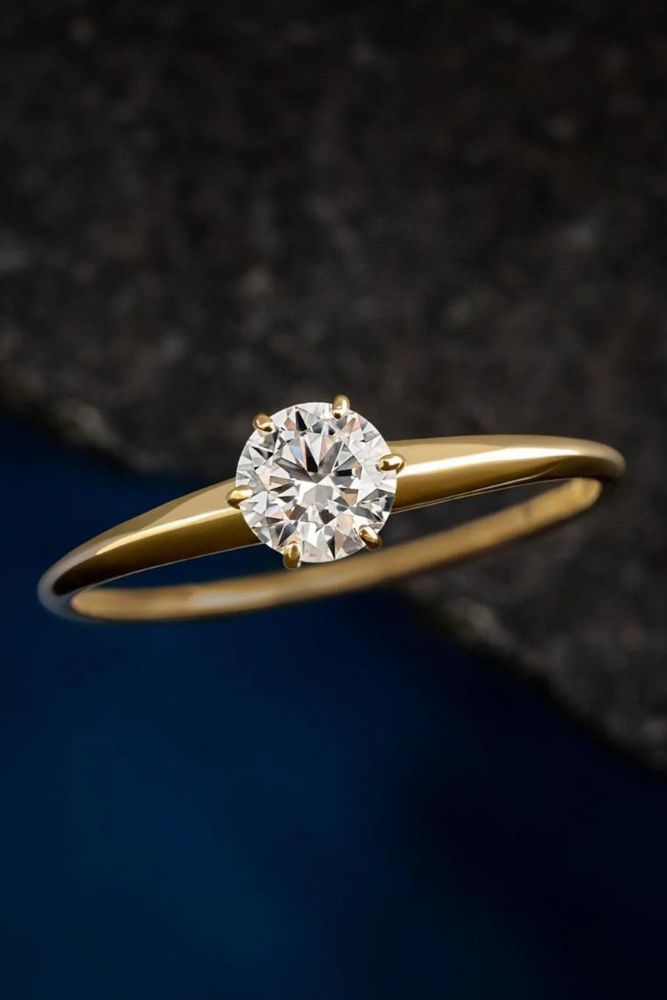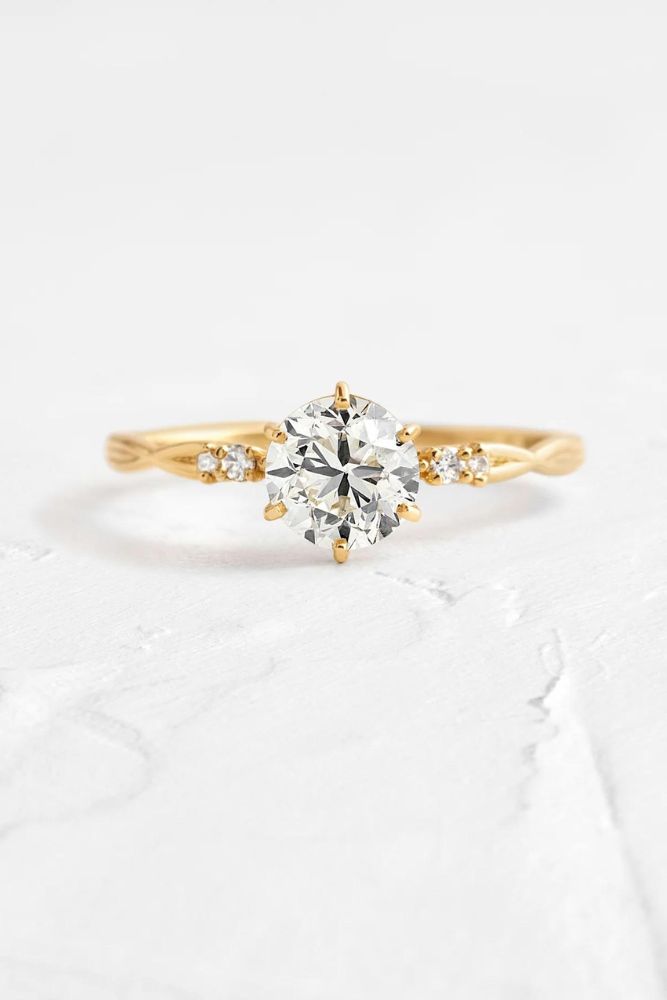 Round cut diamonds are the most popular choice for engagement rings. Prioritize cut quality when selecting a round diamond engagement ring, as it greatly influences brilliance. Pairing a round diamond with a complementary setting can result in a truly stunning and classic ring.
Unique Engagement Rings In Yellow Gold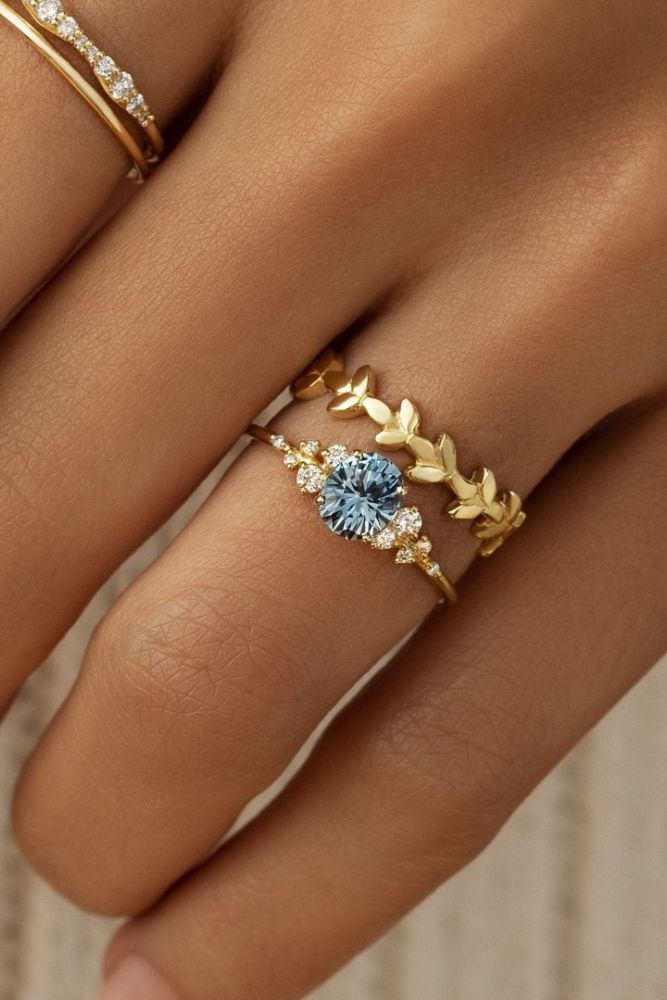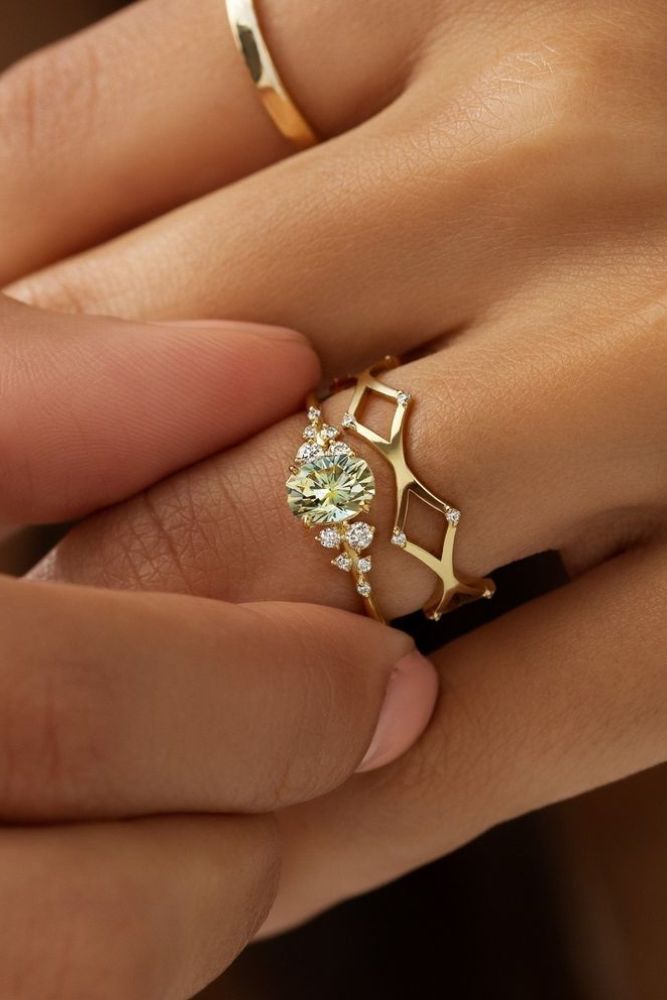 Yellow gold engagement rings radiate warmth and vintage charm.
When opting for a yellow gold engagement ring, consider the carat purity of the gold. This determines its durability and color. Choose a purity level that aligns with your preferences and complements your selected diamond cut and setting style.
Diamond Solitaire Engagement Rings By Jean Dousset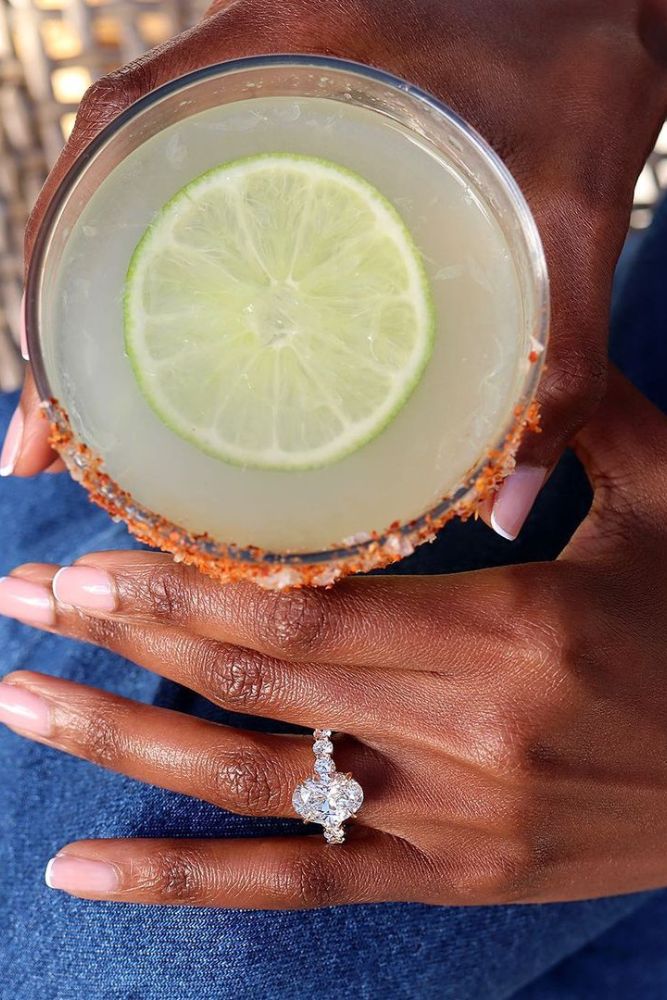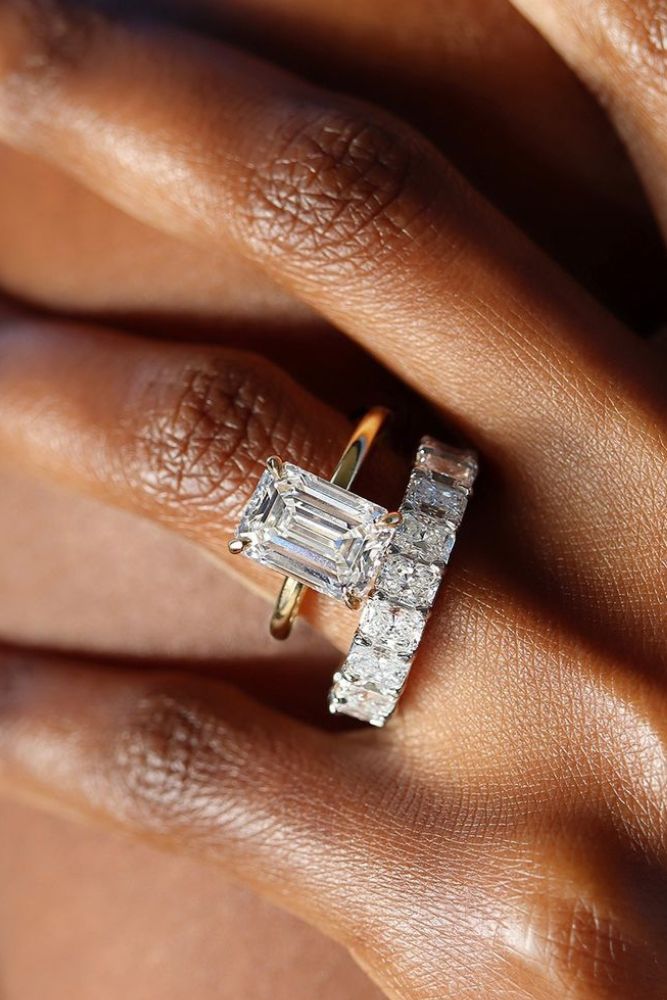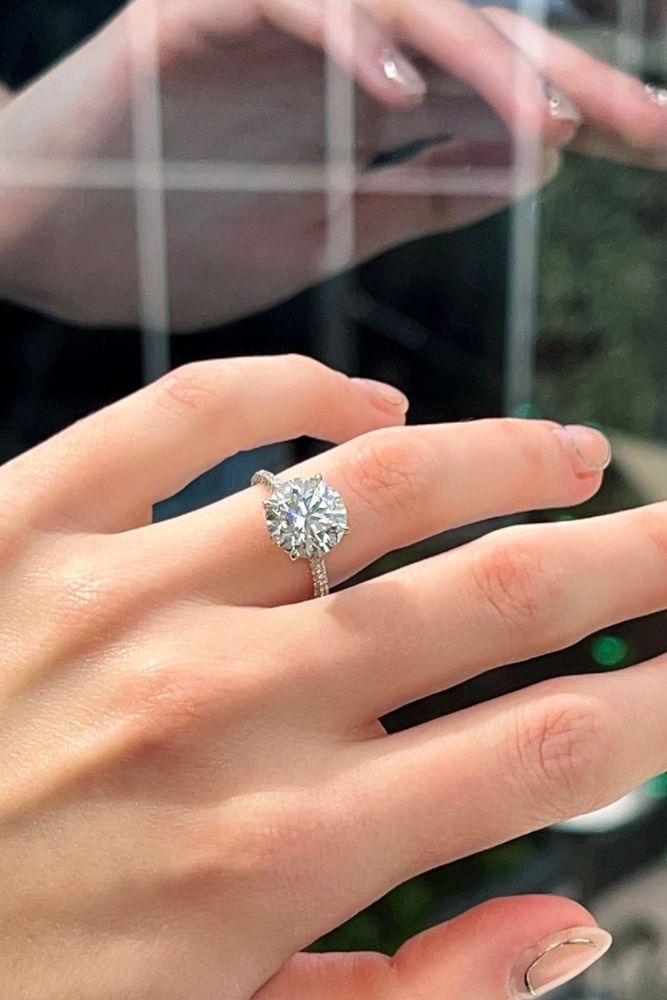 Jean Dousset is renowned for his exquisite diamond solitaire engagement rings, characterized by timeless elegance and exceptional craftsmanship. When choosing a Jean Dousset diamond solitaire, focus on the "Four Cs" – cut, color, clarity, and carat weight – to ensure you receive a ring of unparalleled beauty and quality.