Jewelry has the power to elevate any outfit, whatever the occasion. Whether you're dressing for an important meeting or adding the finishing touches to a wedding guest outfit, the right pieces take your look to the next level.
We asked Nicole Wegman, a founder of Ring Concierge, about trendy etiquette rules for wearing jewelry, depending on the occasion.
And just as there are guidelines for what attire is suitable depending on the occasion, there are unwritten rules for accessorizing appropriately. Below, we've outlined the proper etiquette for wearing jewelry, including wedding jewelry and even bridal earrings — from everyday wear to office attire, to how to accessorize for formal events
For everyday
Comfort is king
When it comes to everyday jewelry, there really are few rules beyond being comfortable in the pieces you're wearing. For your daily lineup, go for pieces that you'll feel good in from day tonight. For earrings, this means lighter options like huggies or studs that aren't going to weigh down on your earlobes. For rings, this may mean delicate stackers that won't snag on what you're wearing.
Go for durable pieces
One more important rule is that your everyday jewelry pieces should withstand daily wear. While we still recommend removing jewelry before strenuous activities like exercising, your everyday jewelry pieces should be durable enough to wear during your daily activities.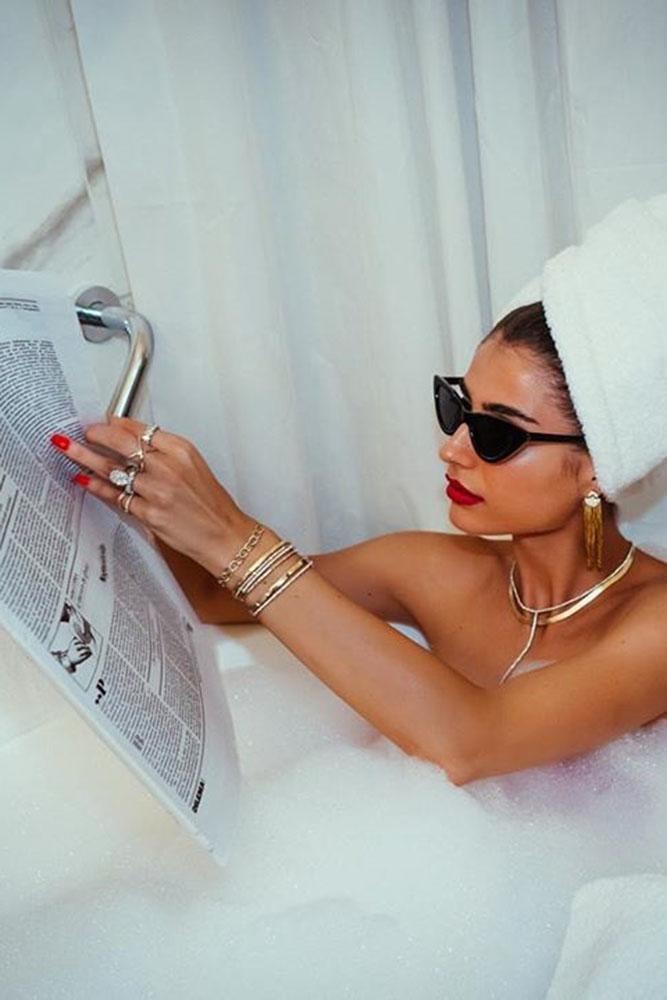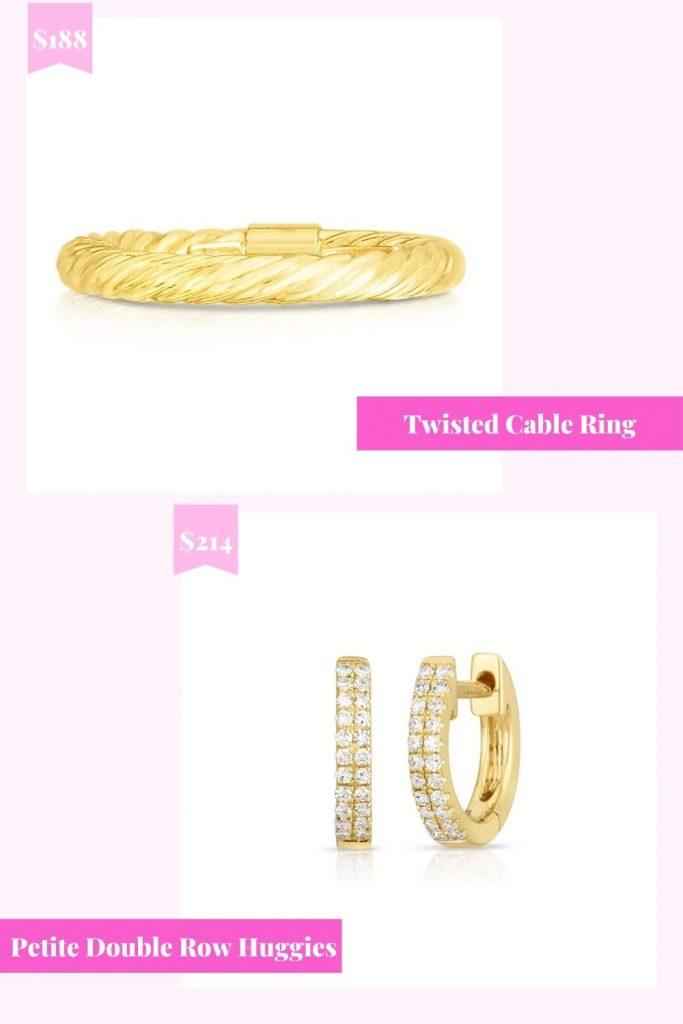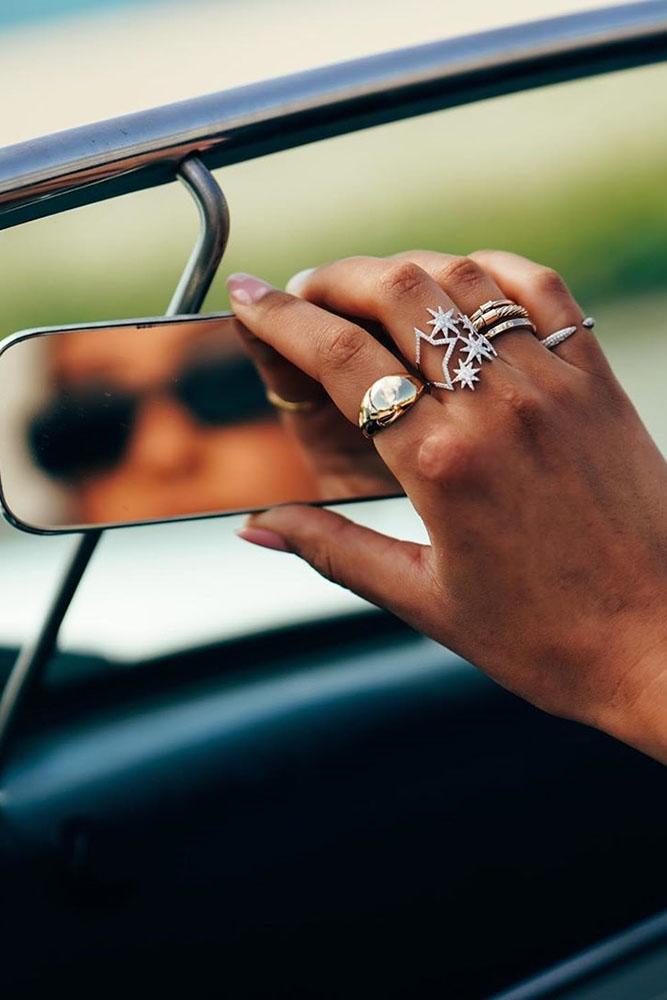 For the office
Read the room
Understanding the vibe of your office will help you decide what is and isn't appropriate when accessorizing your workwear. In a more formal office setting, conservative pieces are a safe bet—stick to classic studs, tennis bracelets, and delicate chain necklaces that will elevate your outfit without detracting attention from you or your work. In more creative spaces, or in the fashion industry, you may be encouraged to be more playful with your jewelry.
Leave the "loud" jewelry at home
Even in the most casual workplaces, the office isn't the setting to wear jewelry that's so loud and flashy it's distracting. In the literal sense, avoid jewelry that makes noise when you move and could potentially disturb your coworkers. In the stylistic sense, steer clear of pieces that will be the focal point if you're in the room. Leave the chandelier earrings and bangles for the weekend or a night out.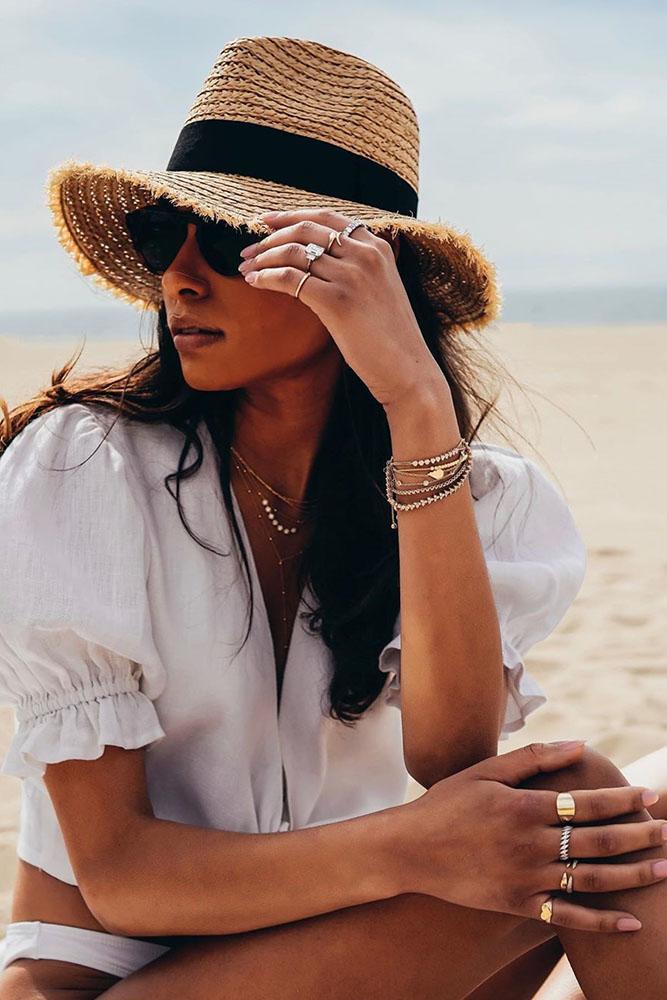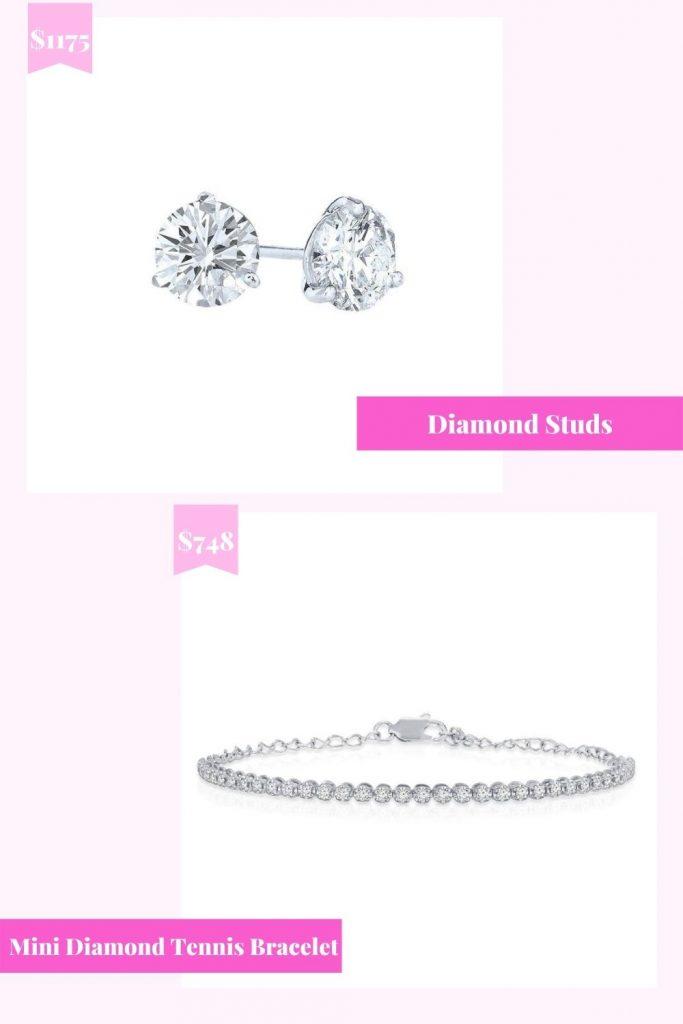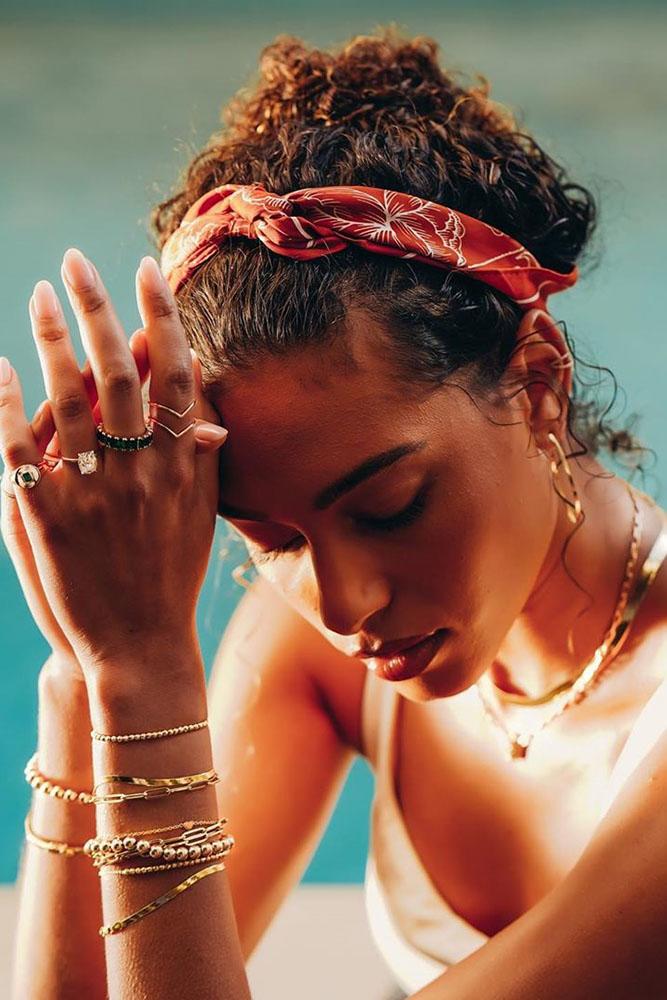 For a formal event
Bring out your best
Be it a wedding or a work gala, a formal event is a chance to take out your best jewelry pieces. Bust out the pearls, diamonds, and other precious stones to complement your formal ensemble.
Stick to one statement piece
Even for the most lavish of dress codes, you don't want to overwhelm your look. By sticking to one statement piece—like statement earrings or a statement necklace, not both—you can tastefully draw attention to your best features or a part of your ensemble without looking overly done-up or costumey.
Complement your outfit
A formal invitation doesn't simply mean you should don your most expensive pieces. Wear what best complements your outfit's neckline and silhouette. If you're wearing a dress with a plunging neckline, a long lariat necklace will be a synergistic addition. If you're wearing your hair up in a sleeveless number, try a pair of head-turning earrings.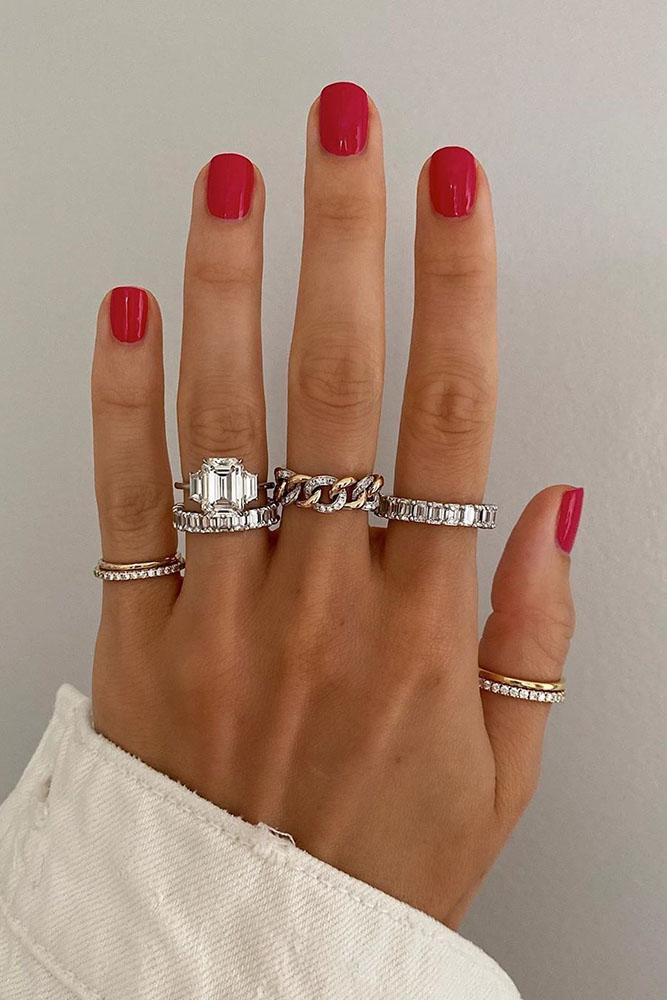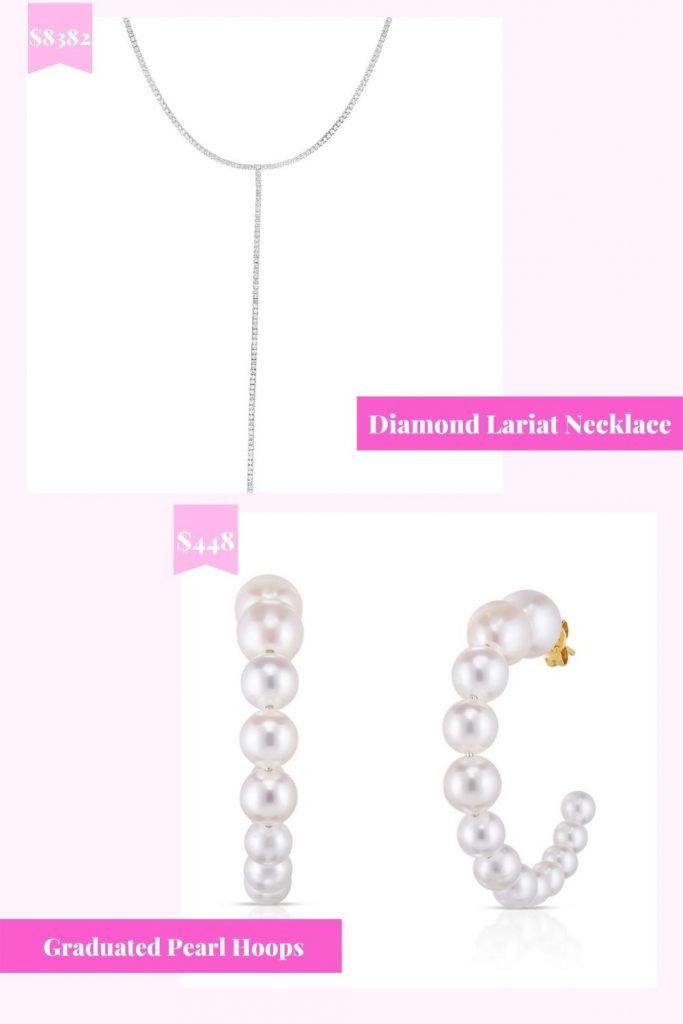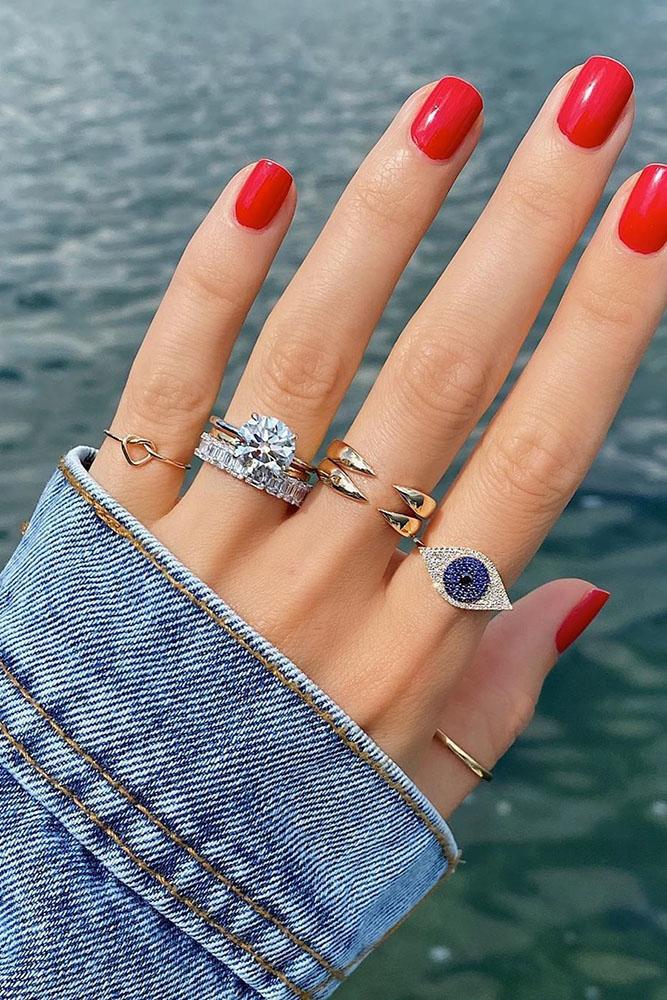 That said, we're all for bending the rules to allow our personal style to shine through. Keep in mind that these jewelry etiquette tips are tried-and-true suggestions more than fixed rules. At the end of the day, the most important thing is that you're comfortable and happy in your favorite pieces and wedding accessories.