Unique engagement rings occupy the special place in the collections of jewelers. Because their design is not limited to the classic style and is the result of a goldsmith's flight of fancy. And, of course, it is impossible to imagine what inspires designers to create their jewelry masterpieces. Also, such rings are very popular among young people. By the way, if your girl prefers non-traditional style in clothes, she is bright and creative, she certainly will like non-standard rings. We have collected the most popular unique engagement rings from designers with a worldwide name in the gallery. Take pleasure in viewing them. Perhaps one of these rings will inspire you to make a very important purchase in your life. Want a perfect wedding? See more latest wedding trends and get inspired!
Unique Rings With Round Cut Centre Stone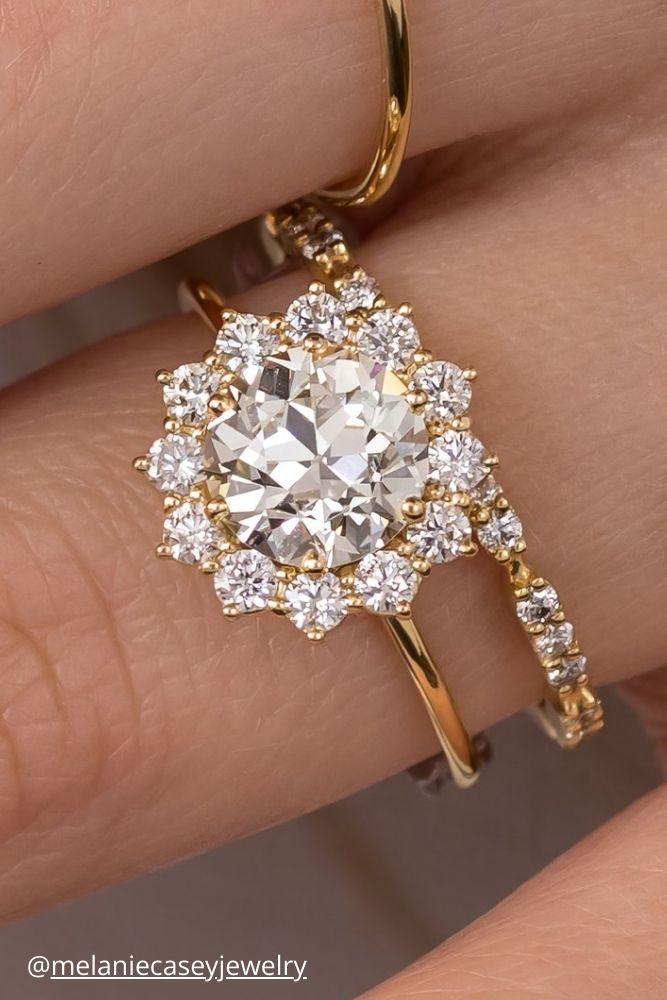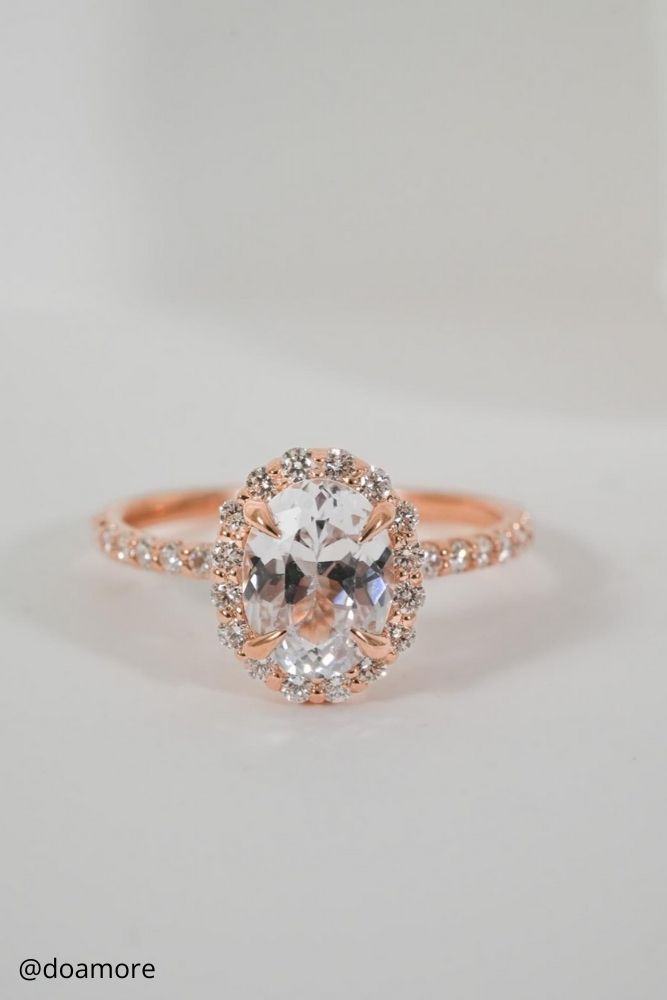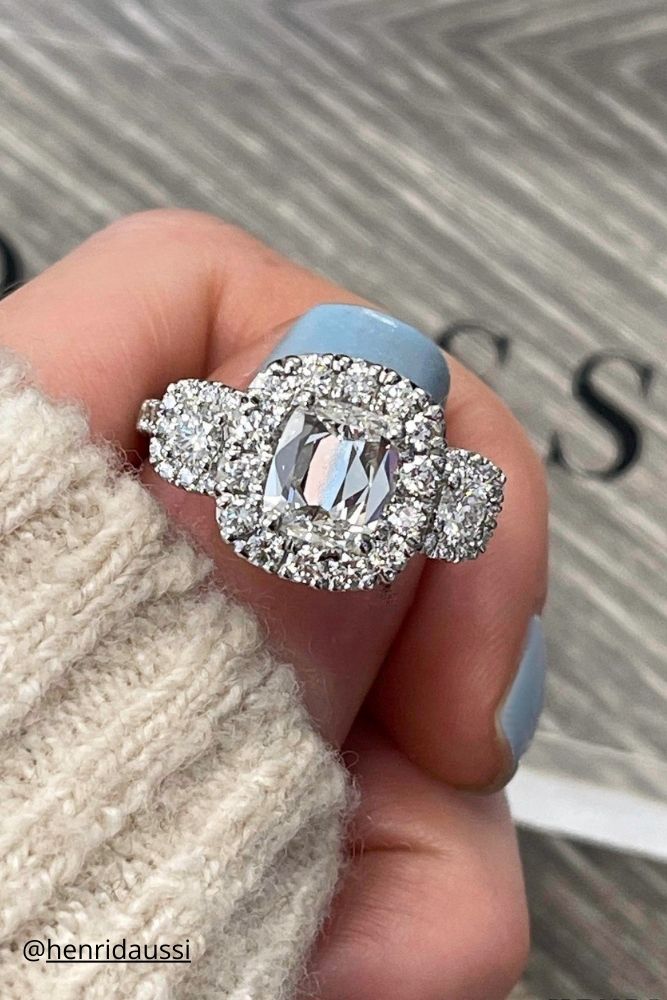 Classic Elegance: Round cut diamonds are a timeless favorite for engagement rings. However, unique rings with round cut center stones often feature creative settings and design elements that set them apart.
Choosing the Perfect Round Cut Ring: Look for unique settings, such as vintage-inspired designs or intricate halo arrangements, to make the classic round cut diamond truly special.
Beautiful Floral Engagement Rings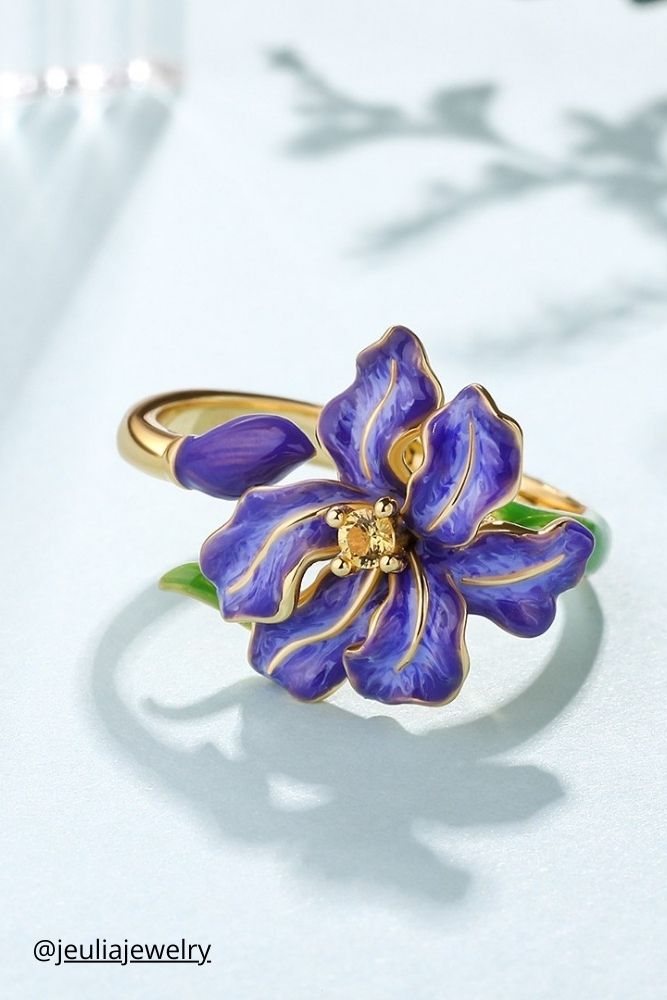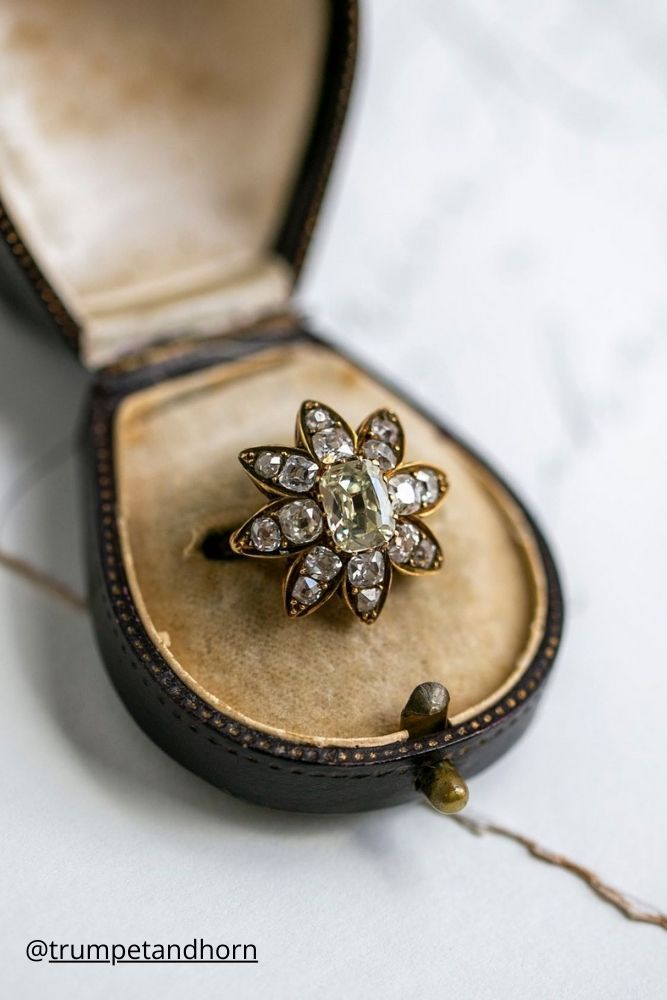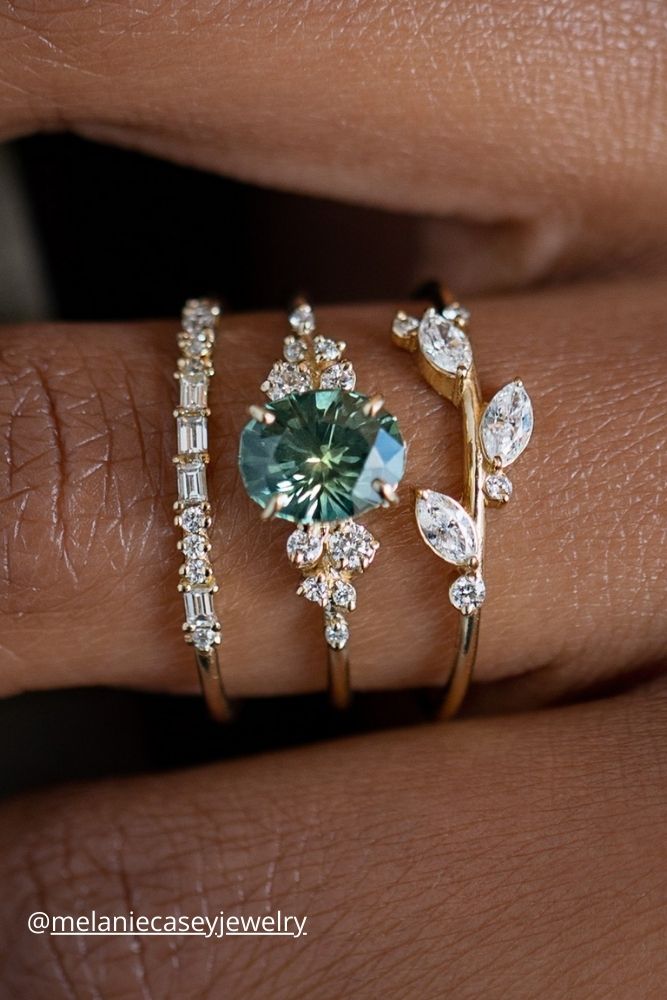 Nature's Beauty: Floral engagement rings are a symbol of love's blossoming. These unique rings feature intricate floral-inspired designs, with diamonds and gemstones arranged to resemble petals and leaves.
Selecting a Floral Ring: Pay attention to the craftsmanship of the floral elements and how they complement the center stone. A well-executed floral design adds a touch of romance and whimsy to your engagement ring.
Amazing Yellow Gold Engagement Rings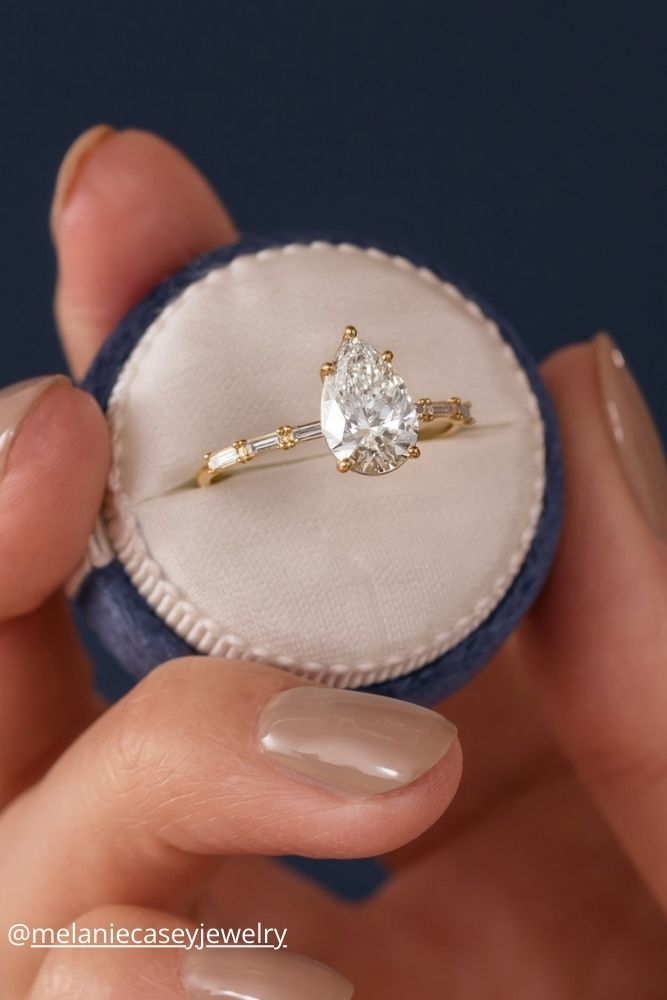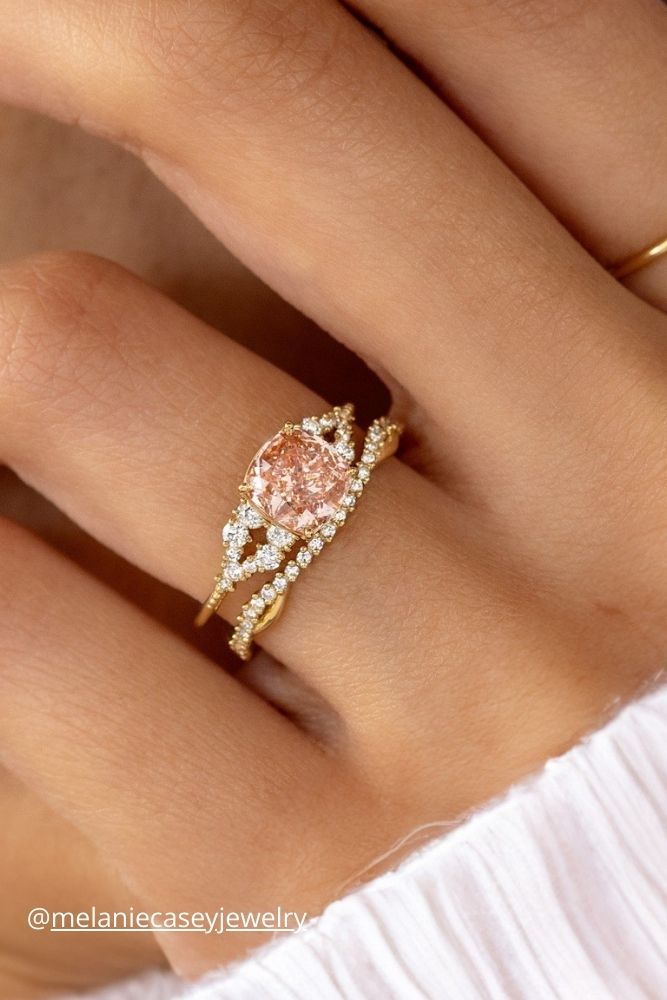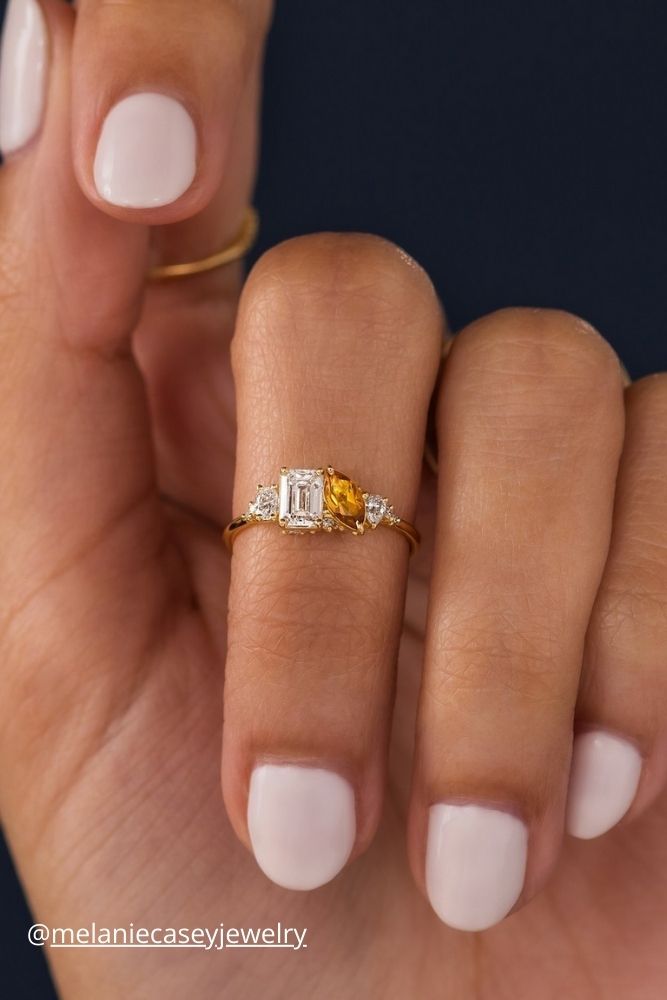 Warmth and Radiance: Yellow gold engagement rings offer a timeless and rich appeal. Their warm color creates a beautiful contrast with sparkling diamonds or colored gemstones.
Choosing the Ideal Yellow Gold Ring: When selecting a yellow gold engagement ring, consider the karat purity of the gold. A higher karat gold has a deeper color but is softer. Balance your preference for color and durability.
Unique White Gold Engagement Rings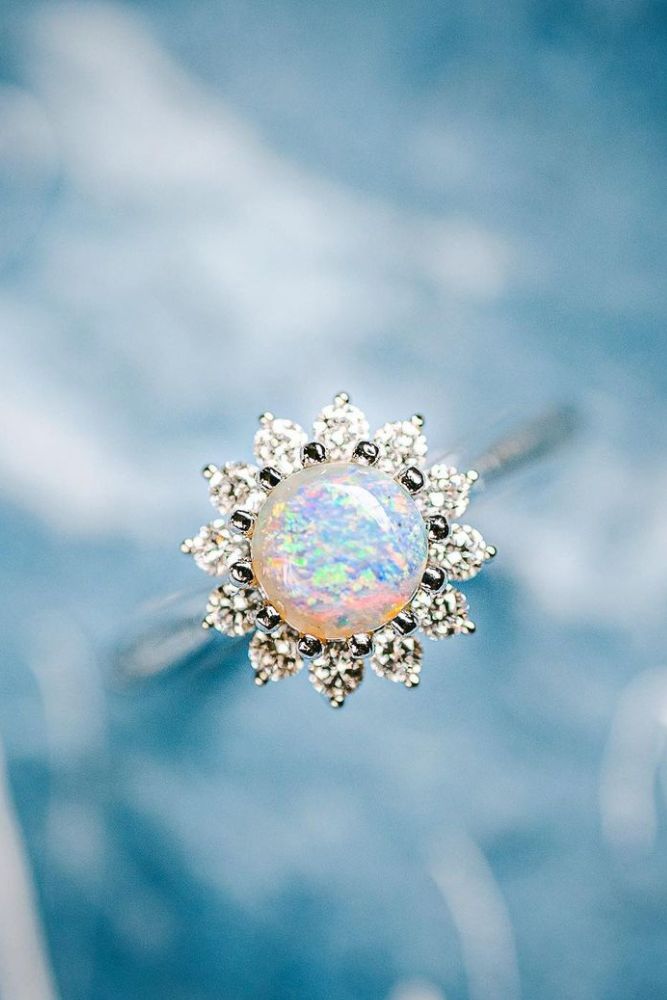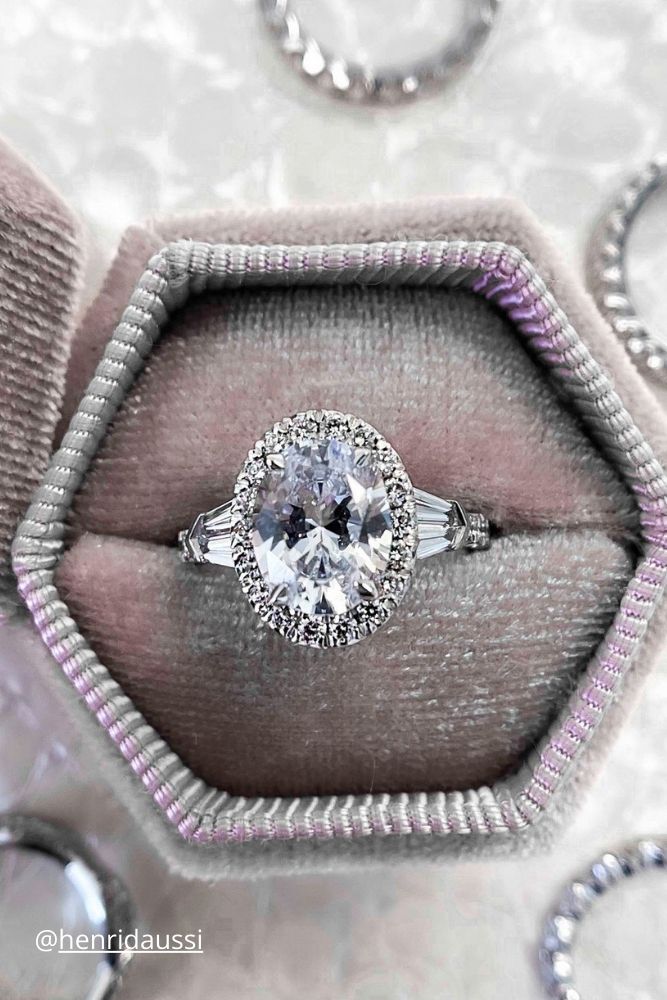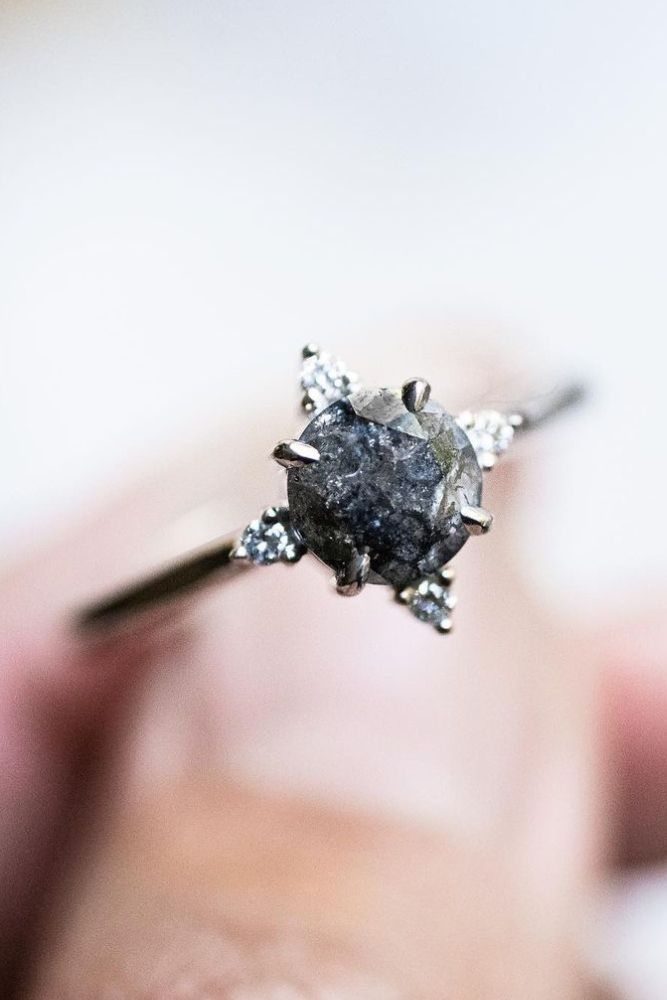 Sleek and Modern: White gold engagement rings provide a sleek and contemporary backdrop for unique design elements. They beautifully enhance the brilliance of diamonds or colored gemstones.
Choosing a White Gold Ring: Pay attention to the design details that make the white gold ring unique. Intricate settings, engraved patterns, or unexpected shapes can elevate a white gold engagement ring.
Beautiful Engagement Rings With Unique Elements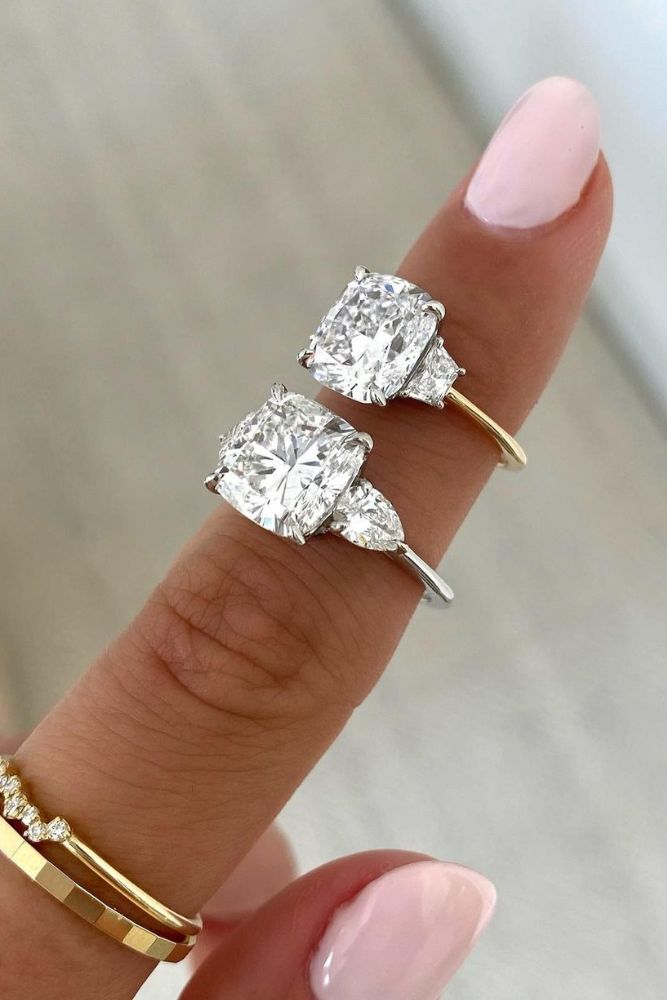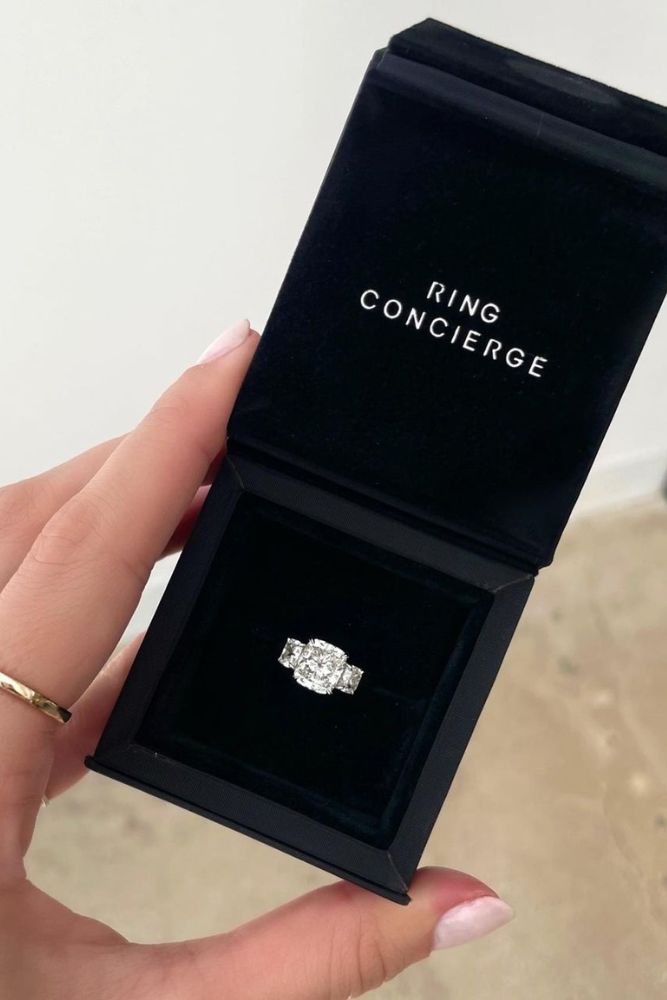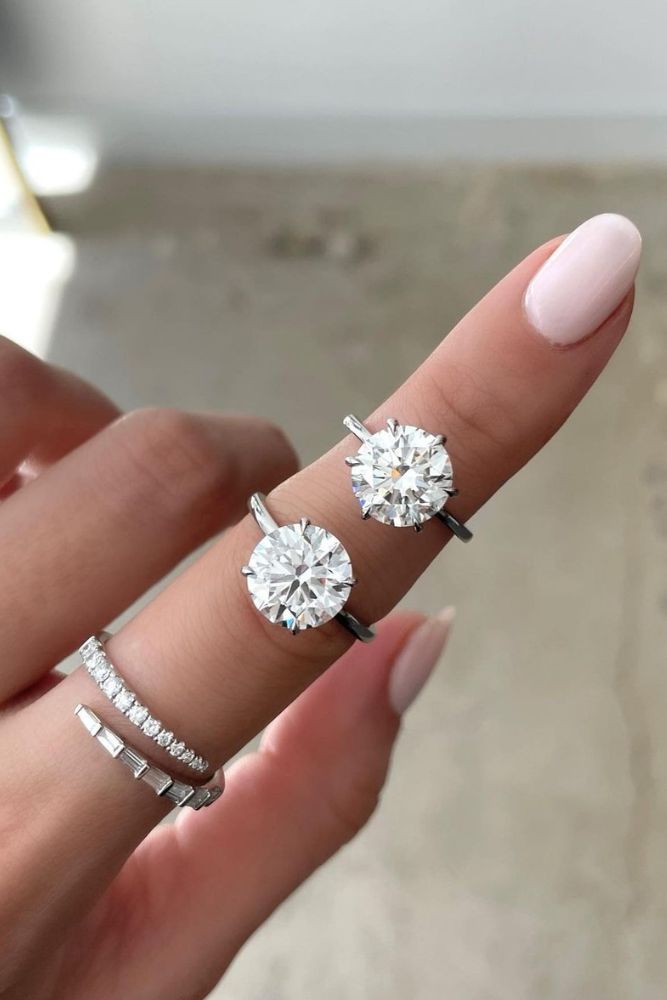 Unexpected Surprises: Unique engagement rings often feature unexpected elements like hidden gems, filigree detailing, or intricate gallery designs that surprise and delight.
Selecting a Ring with Unique Elements: Consider how these surprise elements resonate with your partner's personality and style. The unexpected touches can make the ring deeply personal and special.
Unique Emerald Cut Engagement Rings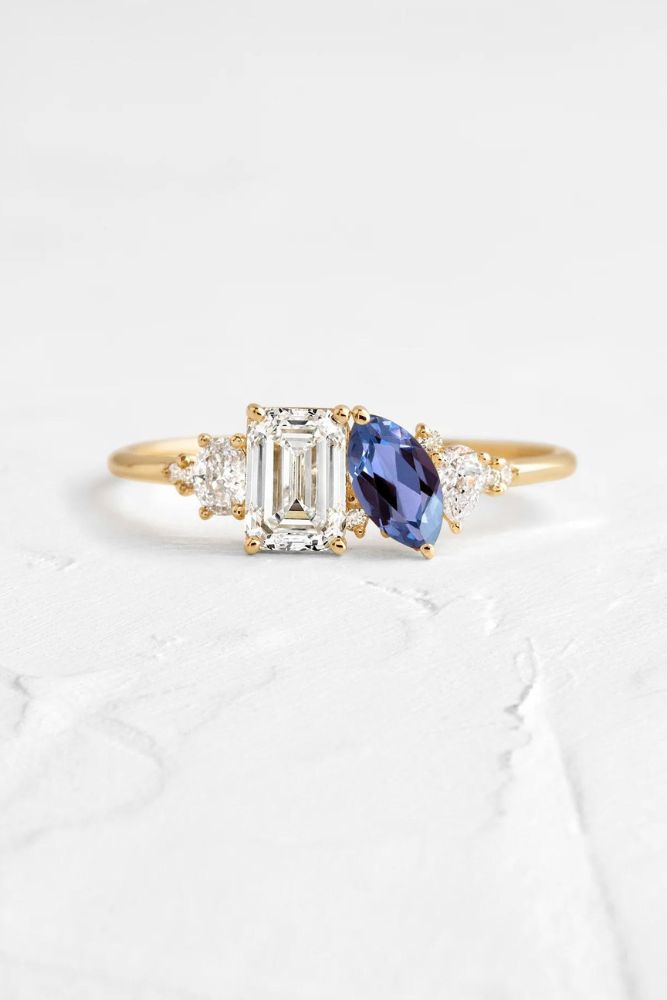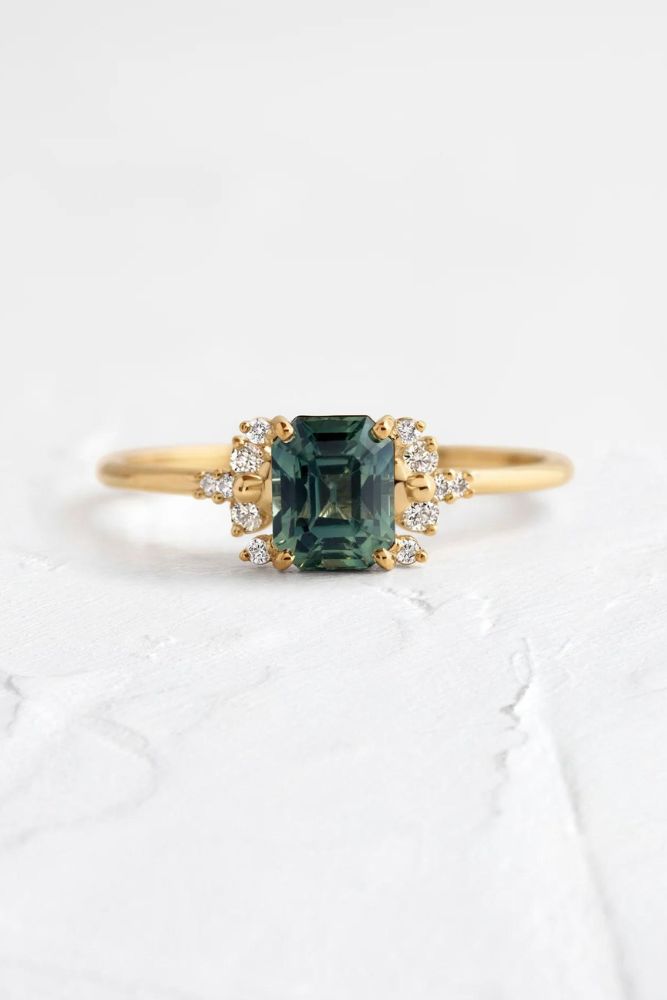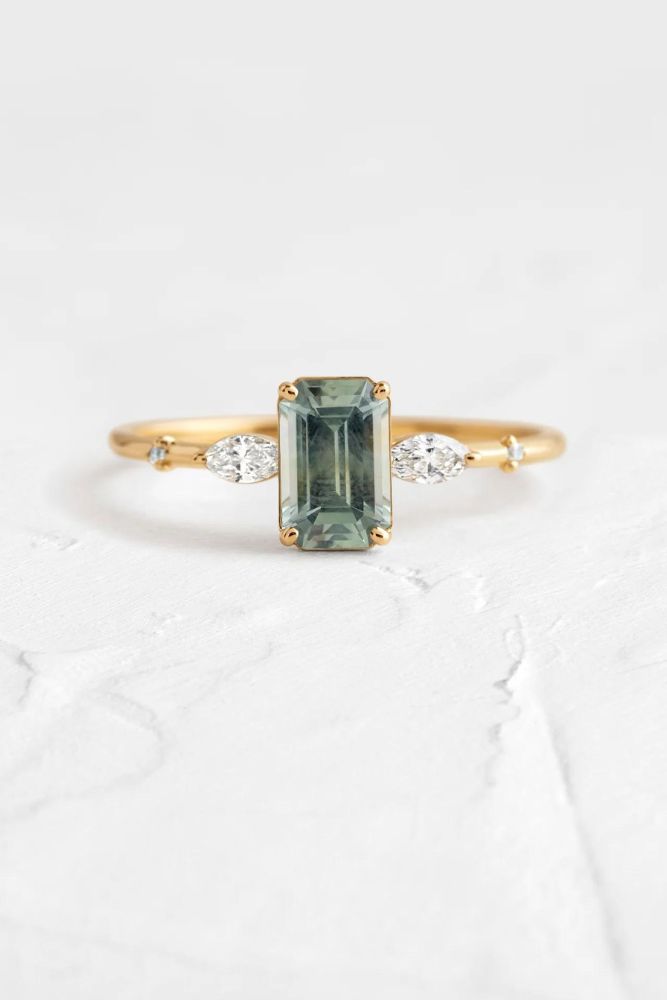 Timeless Beauty: Emerald cut diamonds have a unique and sophisticated appearance. These rectangular step-cut gems exude elegance and grace.
Choosing the Perfect Emerald Cut Ring: Focus on the clarity of the emerald cut diamond, as its large table exposes imperfections more prominently. Pairing it with unique settings or side stones can enhance its allure.
Unique Engagement Rings In Rose Gold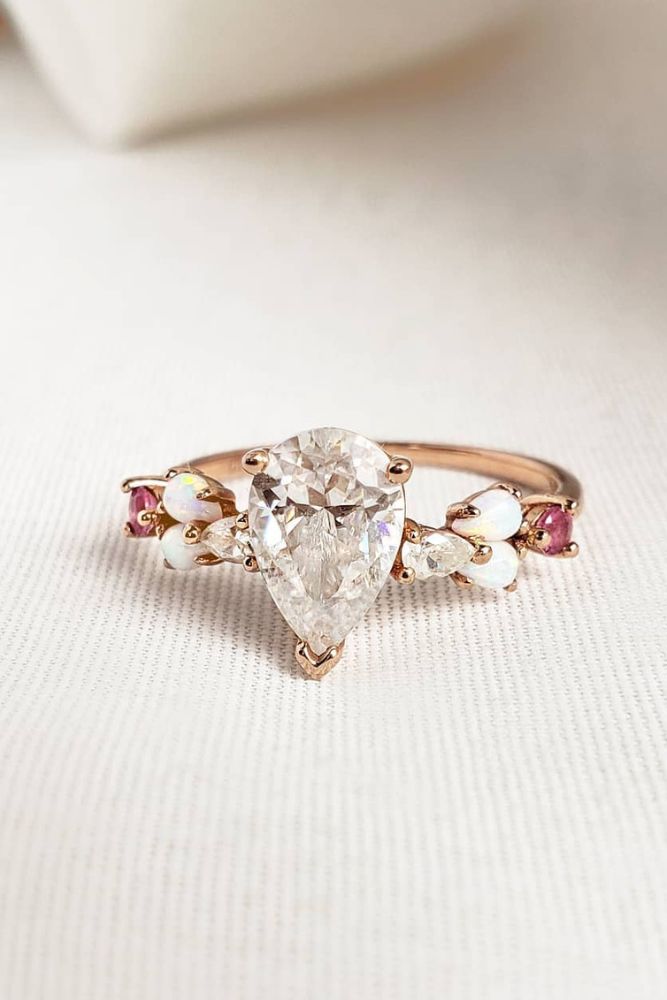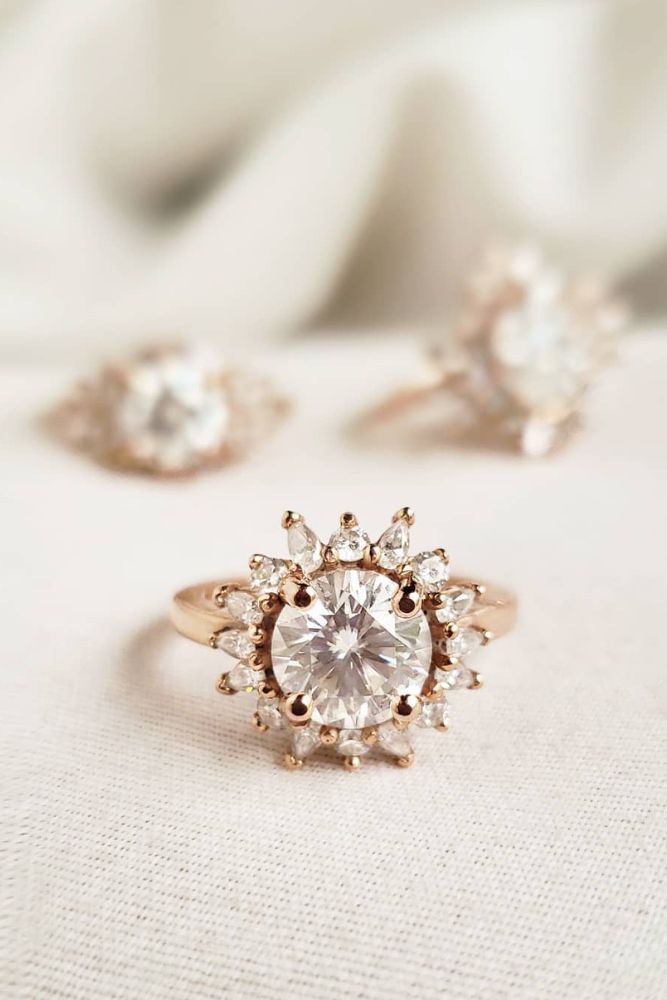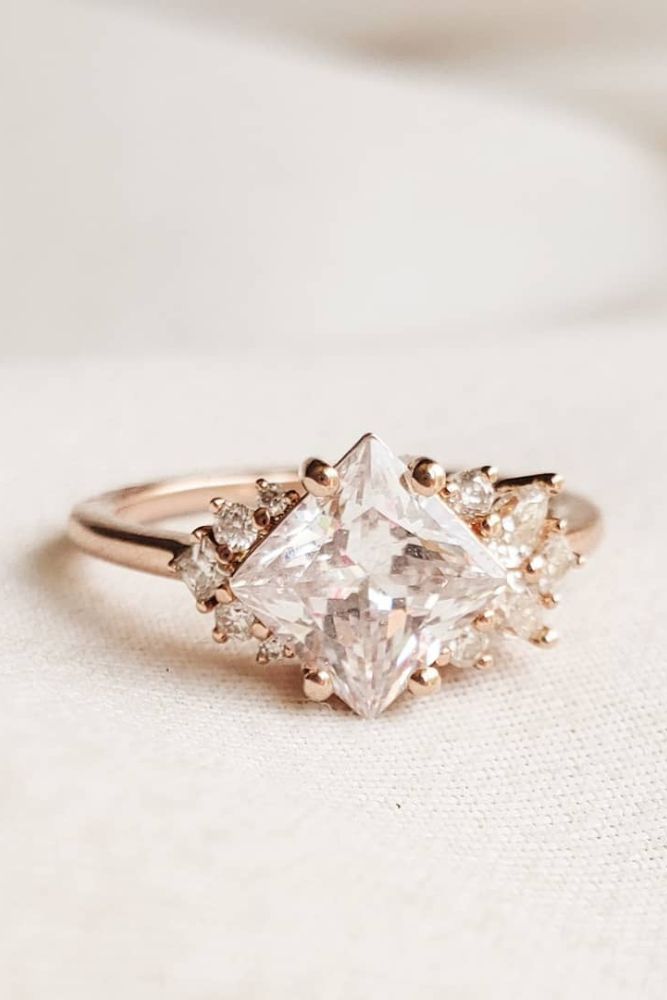 Romantic and Chic: Rose gold engagement rings offer a romantic and trendy option. The soft pink hue adds a touch of warmth to unique ring designs.
Selecting a Rose Gold Ring: Consider how the rose gold complements the center stone and design elements. The combination of rose gold with unique details creates a distinctive and alluring ring.
Unique Pear Shaped Engagement Rings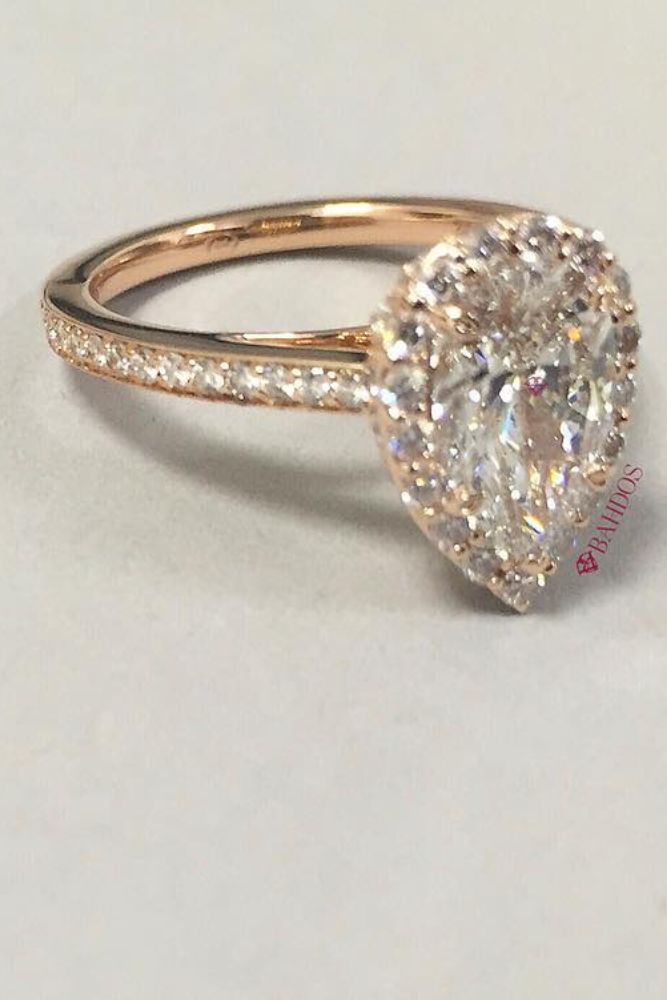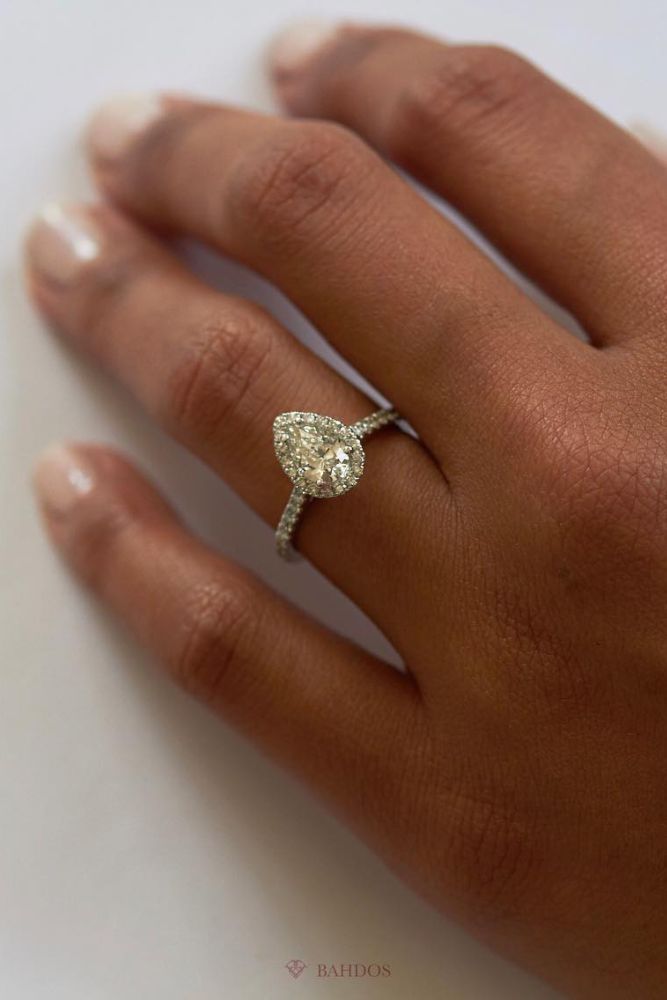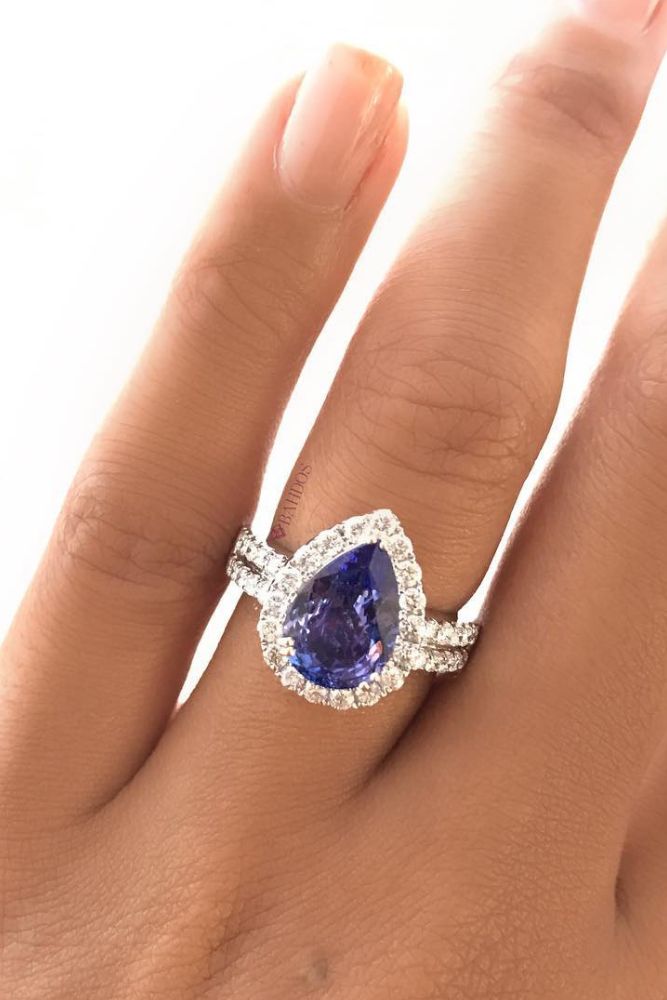 Elegance in Motion: Pear-shaped diamonds are a blend of the classic round and marquise cuts. Their unique shape symbolizes tears of joy and graceful movement.
Choosing the Ideal Pear Shaped Ring: Pay attention to the symmetry of the pear-shaped diamond, as it affects the stone's overall appearance. Unique settings that accentuate its shape can create a stunning and one-of-a-kind engagement ring.
Moissanite Engagement Rings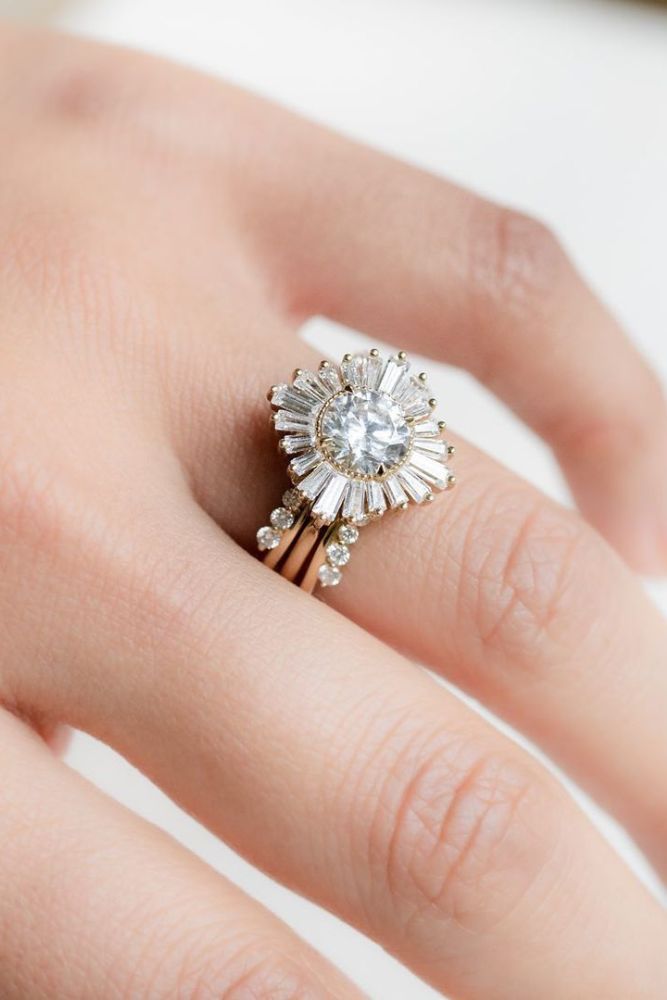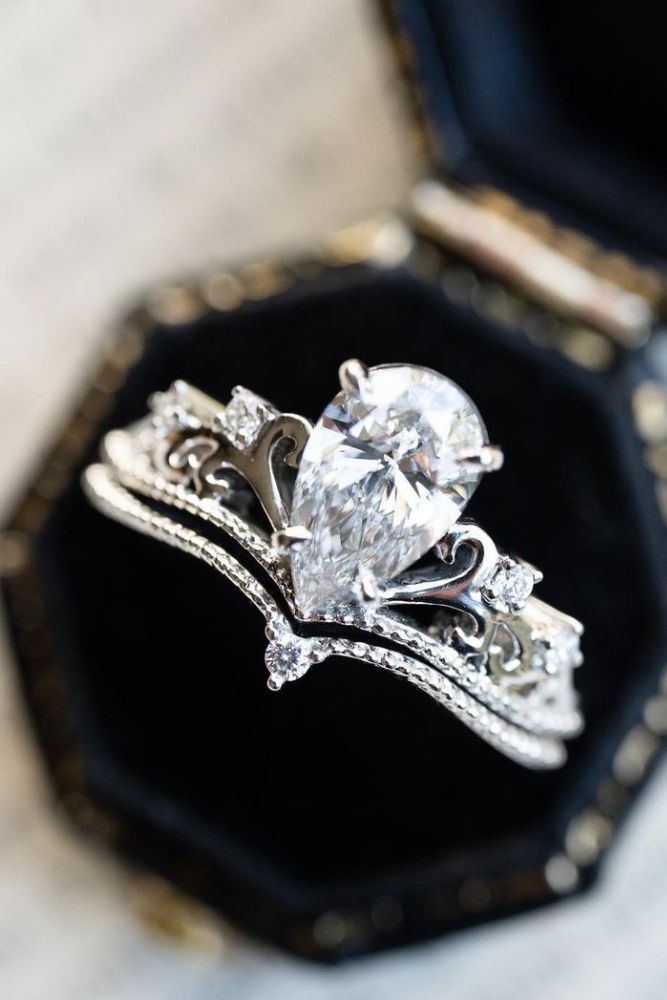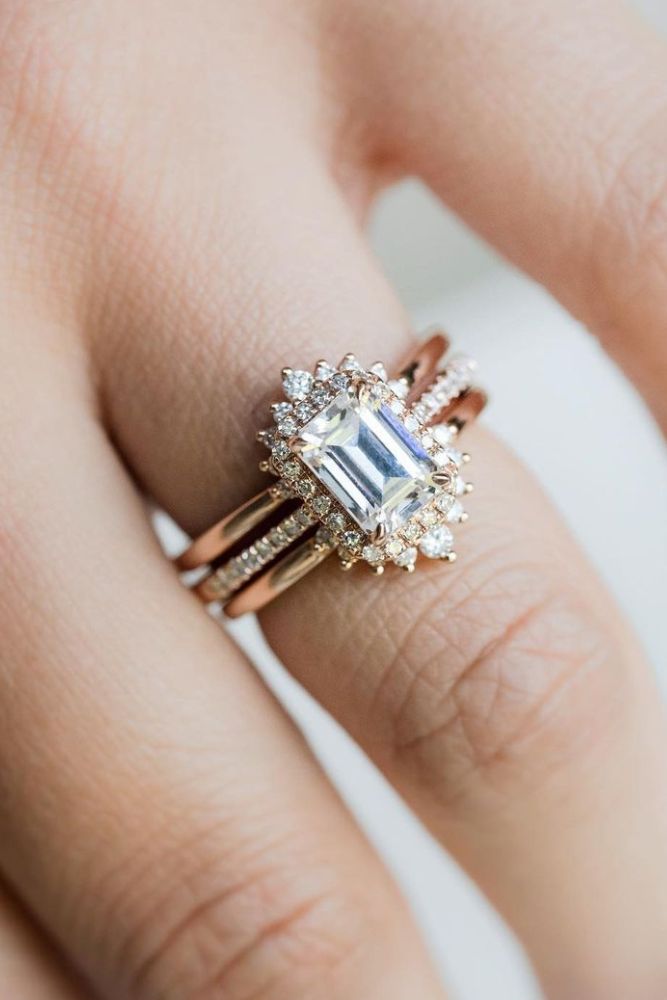 Ethical Brilliance Beyond Diamonds: missanite engagement rings shine as dazzling and ethical alternatives to traditional diamond rings. These lab-created gemstones are celebrated for their remarkable sparkle and sustainable origins.
Choosing Your Ideal Moissanite Ring: When selecting a moissanite engagement ring, take into careful consideration the size and quality of the moissanite gemstone. With moissanites available in various cuts and sizes, finding one that perfectly aligns with your unique style and budget is a breeze.