Unique proposal ideas include so many different ways for pop the question! You can choose one and only idea for you. It depends on what couple you are. If you both like traveling, what can be more fantastic than engagement on vacation? Or you can rent a helicopter. What an idea! This is so unexpected and chic way to pop the question. Even roses and candles can be unique at your proposal. You just have to decorate the place to reproduce the moment from some romantic movie. She will definitely say "Yes!". Ready to choose a unique and beautiful idea for your proposal? Read the post and get the inspiration!
Unique And Creative Proposal Ideas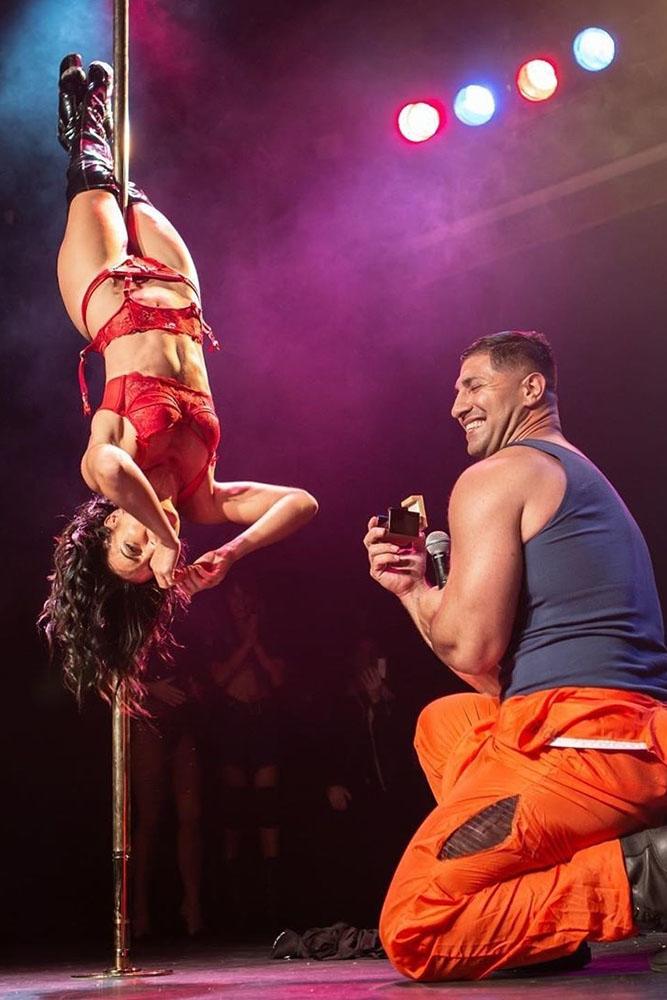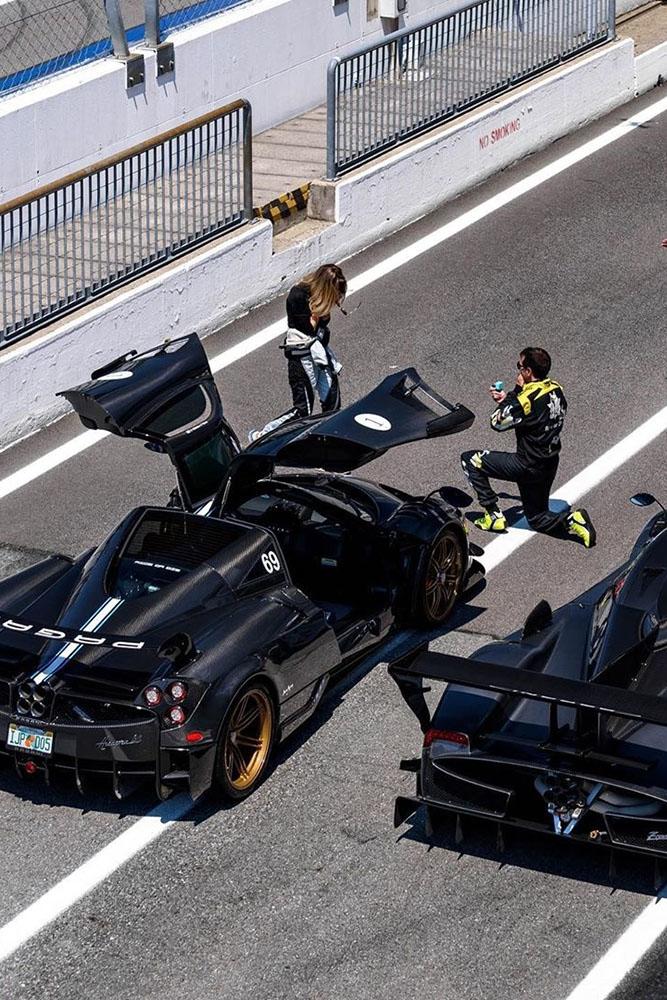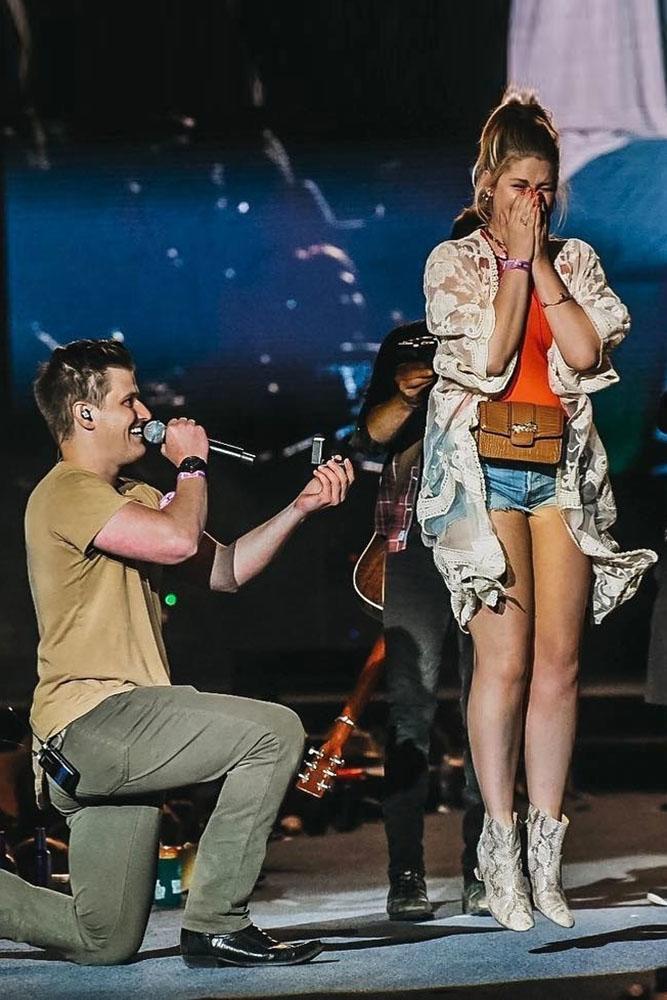 Fairytale Proposal Ideas For Inspiration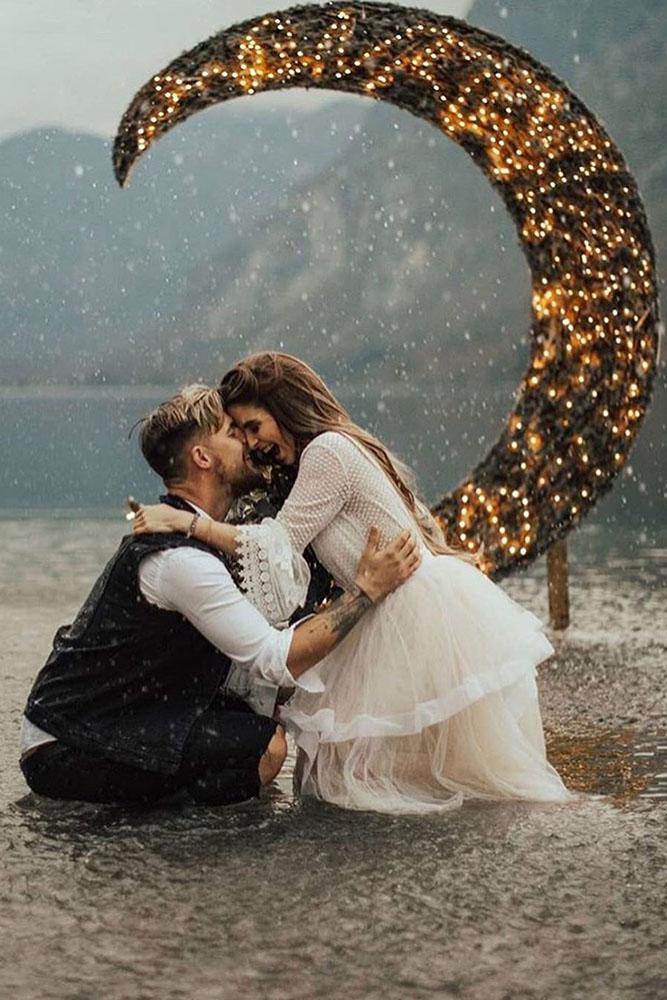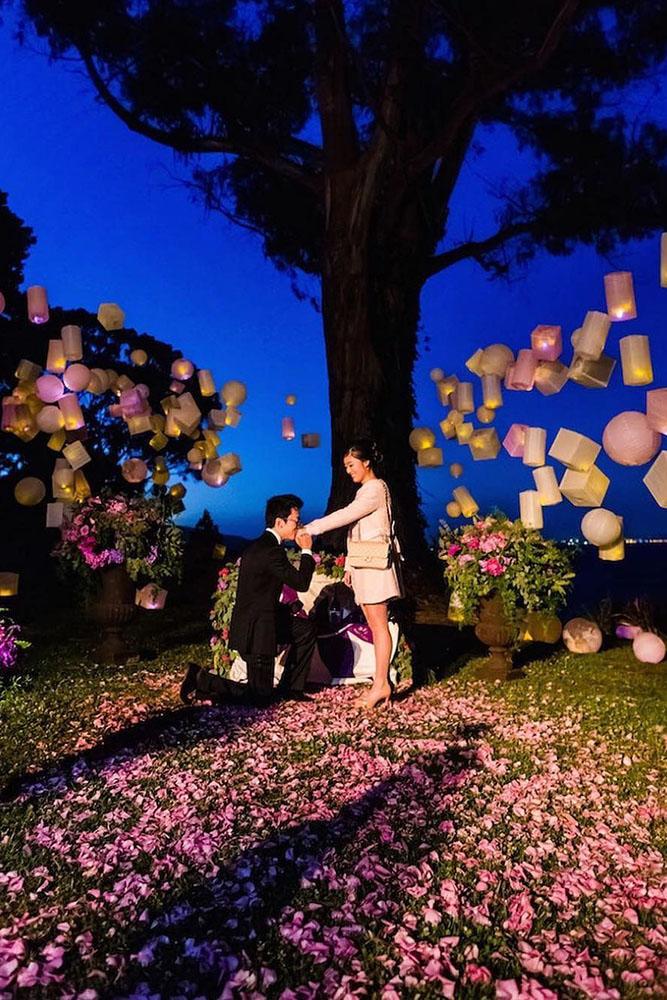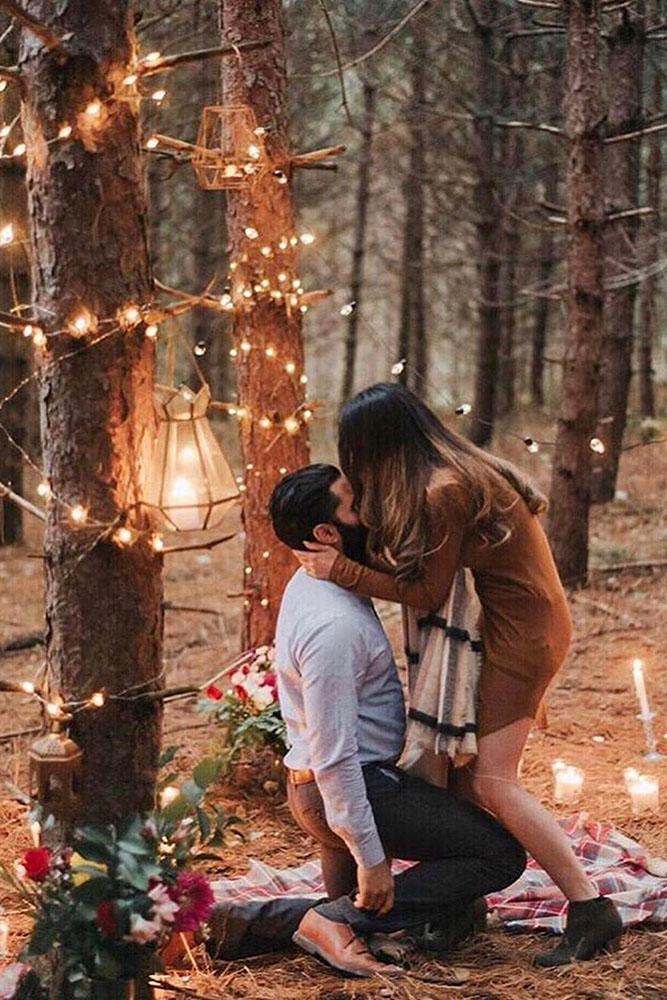 Unique Proposals With Beautiful Decoration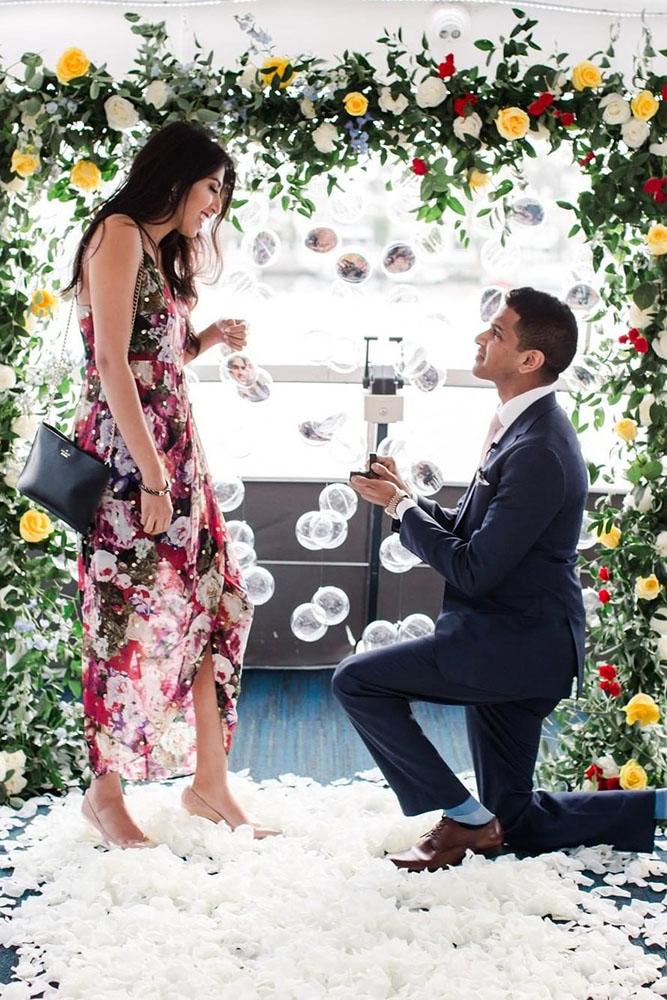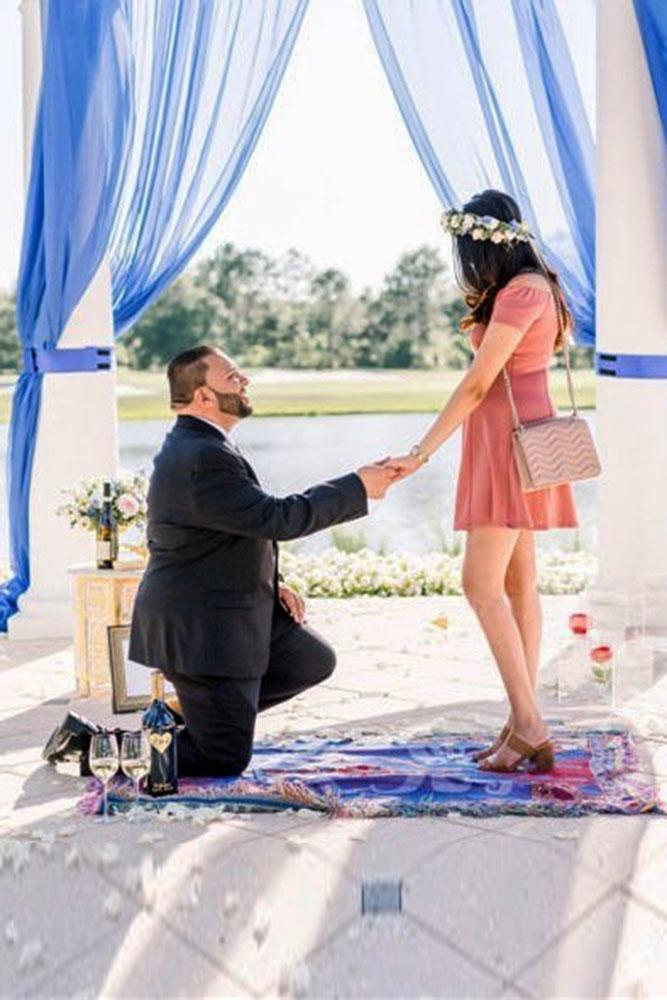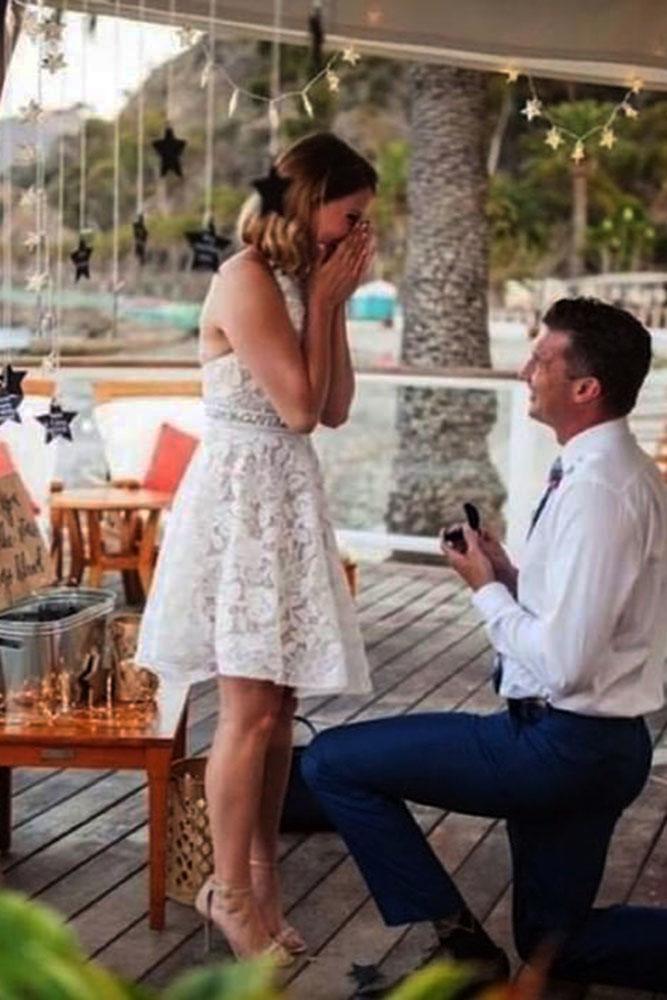 Unique Proposal Photo Ideas With Breathtaking View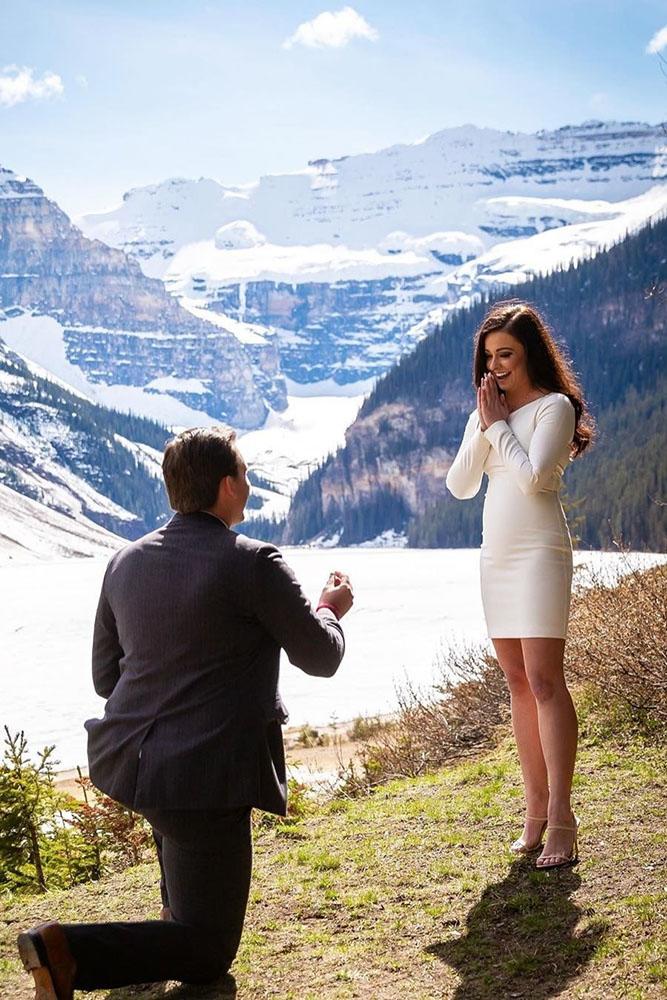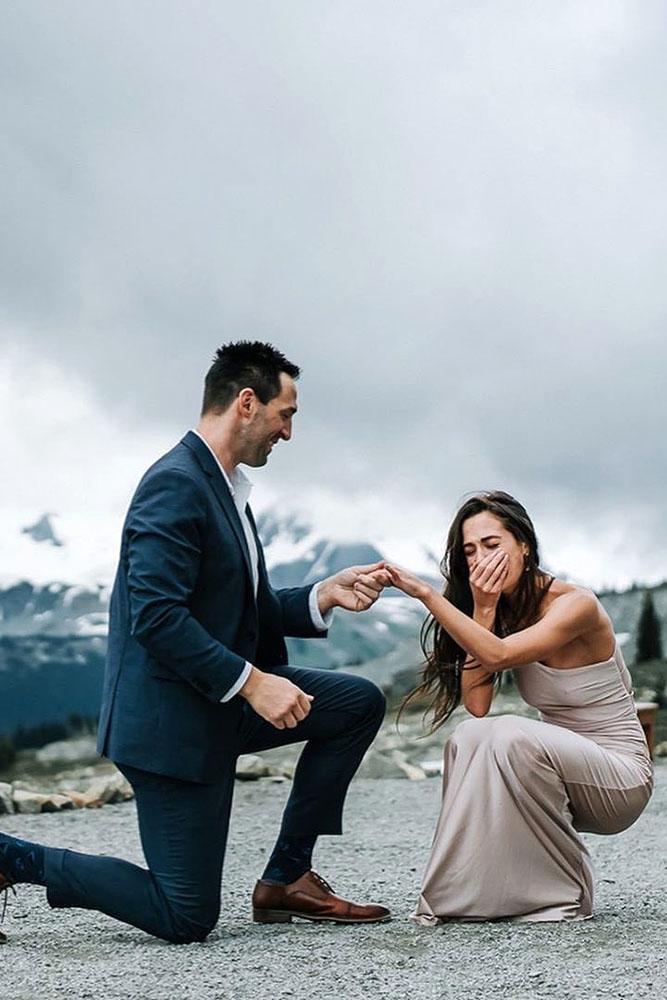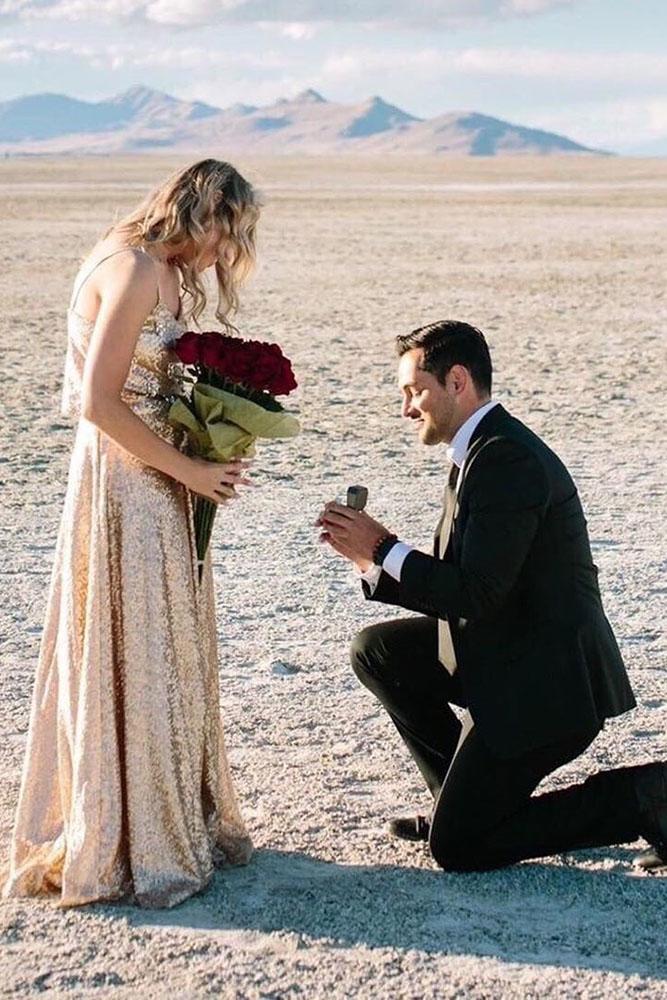 Romantic Beach Proposal Ideas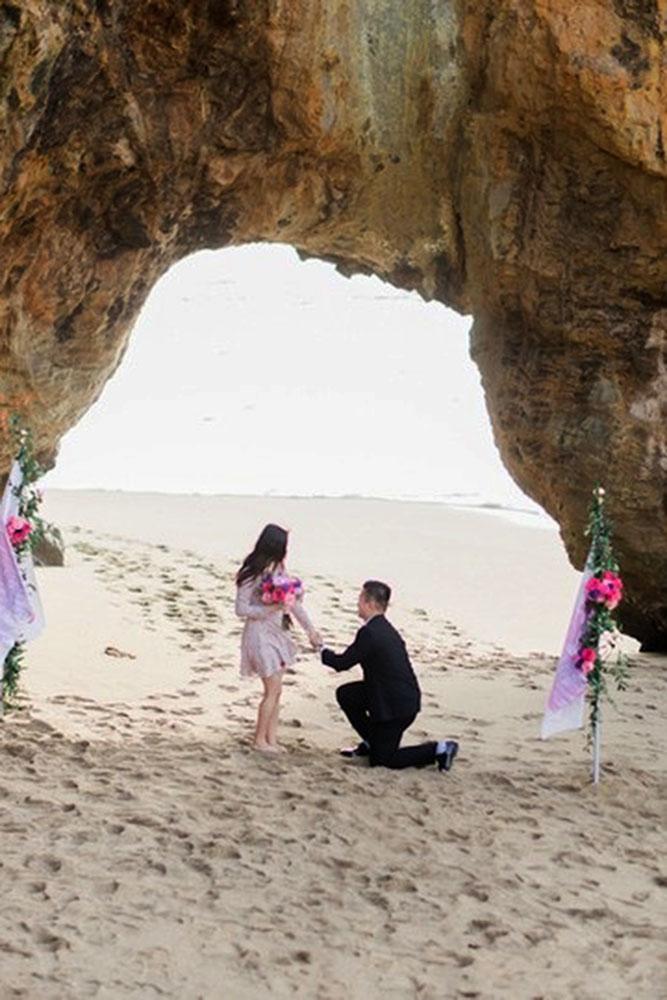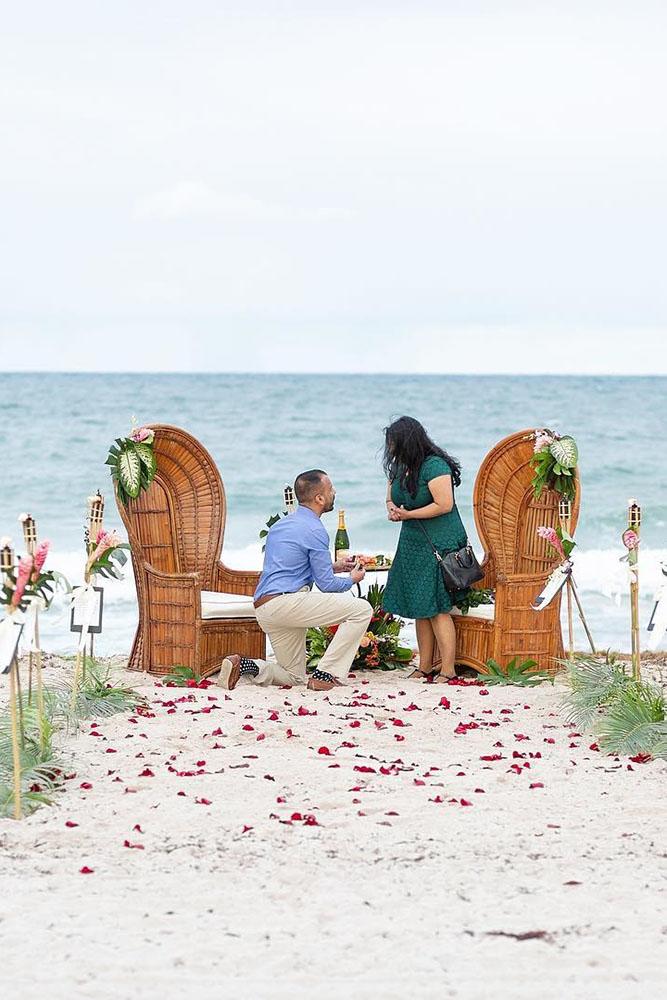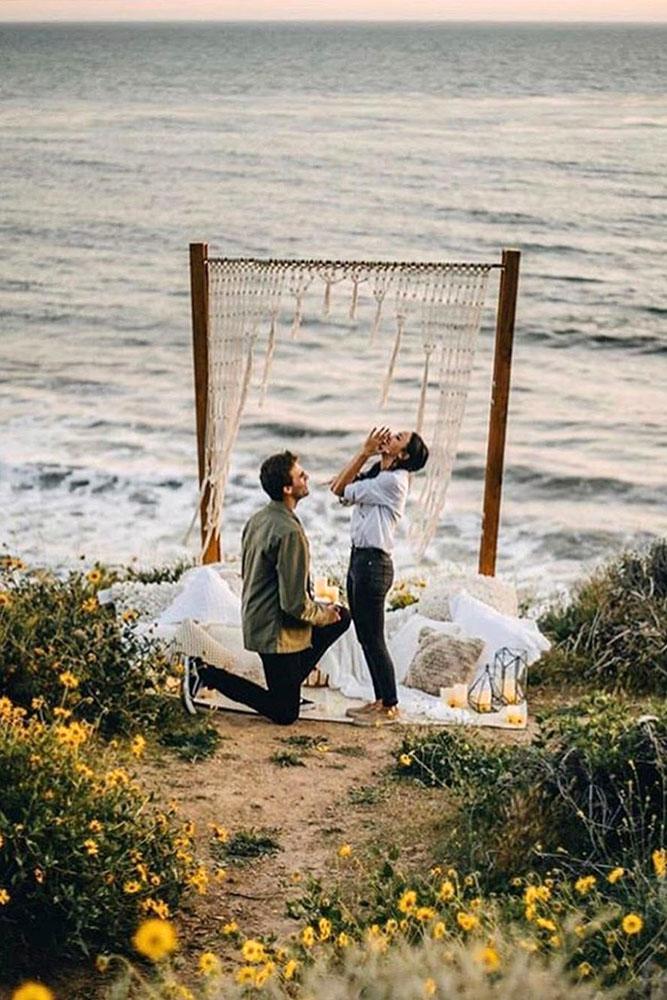 Elsa & River Lucas:  I love her more than the English language allows to describe!
Five years ago Elsa and I met through mutual friends and we instantly hit it off. She pursued me relentlessly, following me all over the nation, from Maine to Utah to Montana all the way to Alaska. I realized that not only was this wonderful woman beautiful smart and fun but she also wanted me all to herself. I loved that. So five years later I snuck a sapphire ring 220 miles down the Grand Canyon and asked her to marry me in one of the most beautiful spots on earth. She said yes!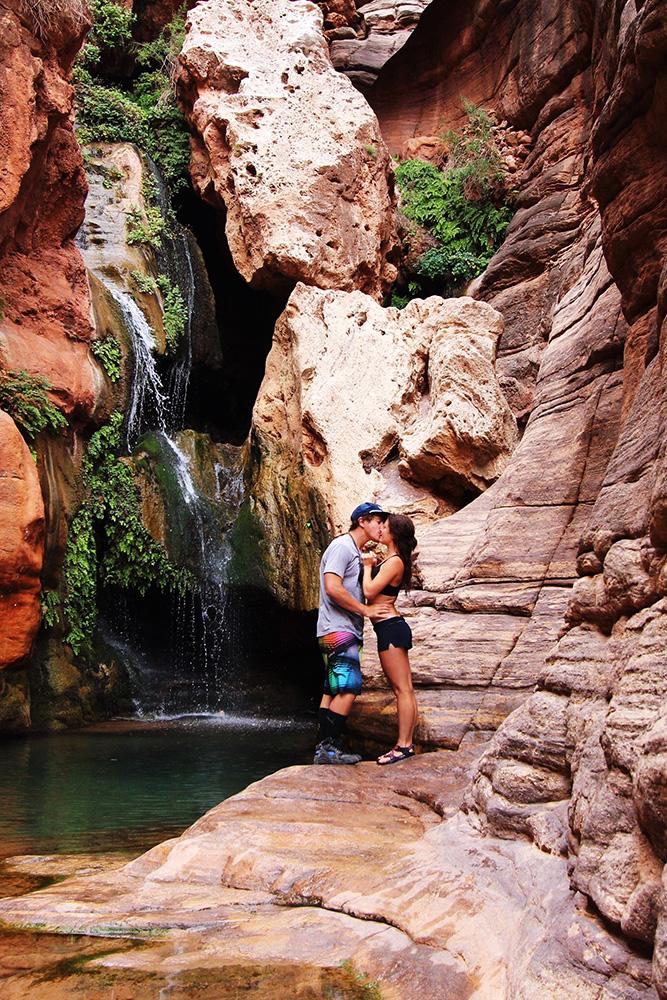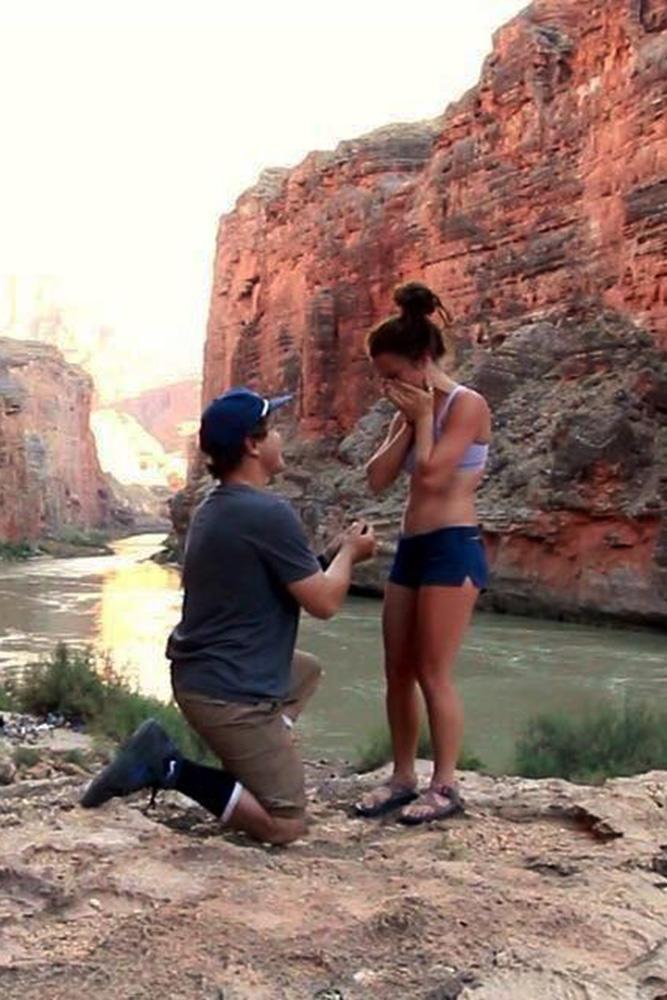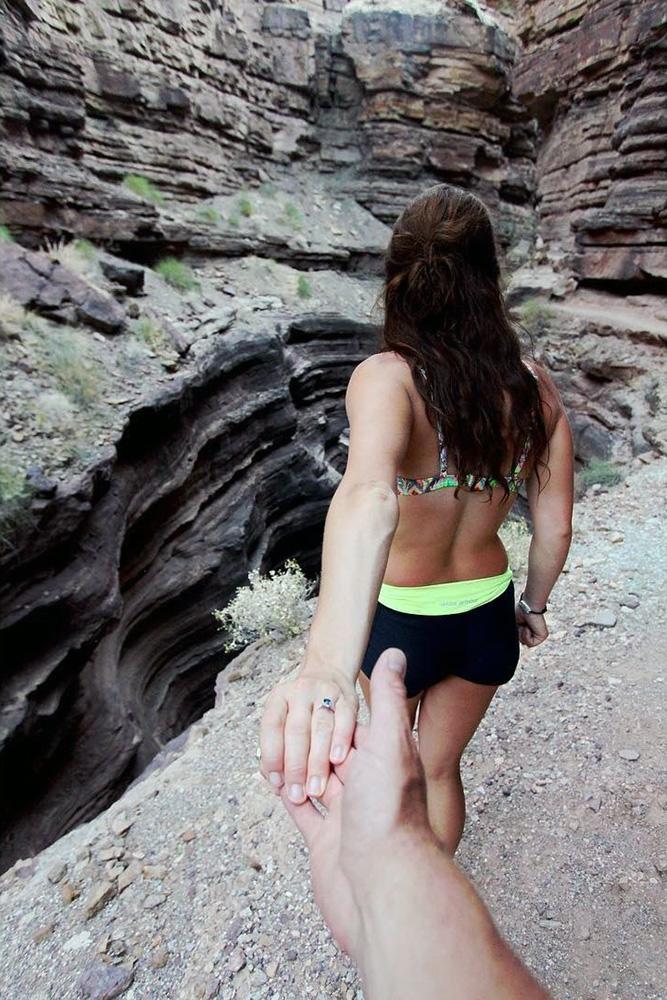 Moriah & Mike: Breathtaking Santorini Proposal
We were in Athens, Greece, and Mike woke me up early in the morning with a surprise flight to Santorini… At one point we were high up on top of a Dome with breathtaking views. Mike proposed to me right there. After giving me the ring he told me to turn around… and there stood my parents, his parents, my sister, her husband, and their kids.  I was so ecstatic to have our family there to experience this pivotal moment in our lives!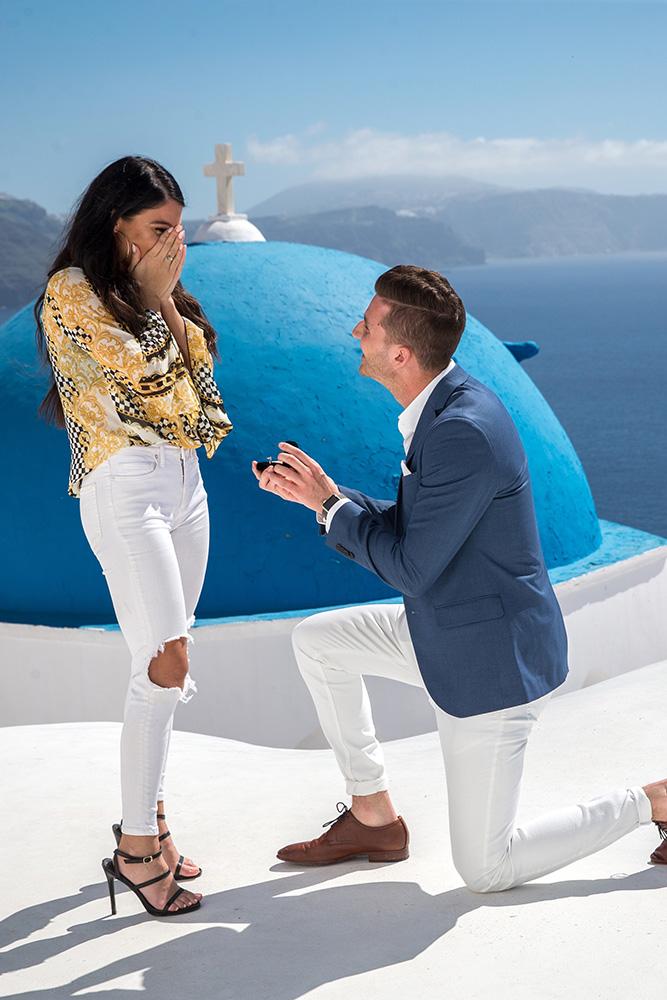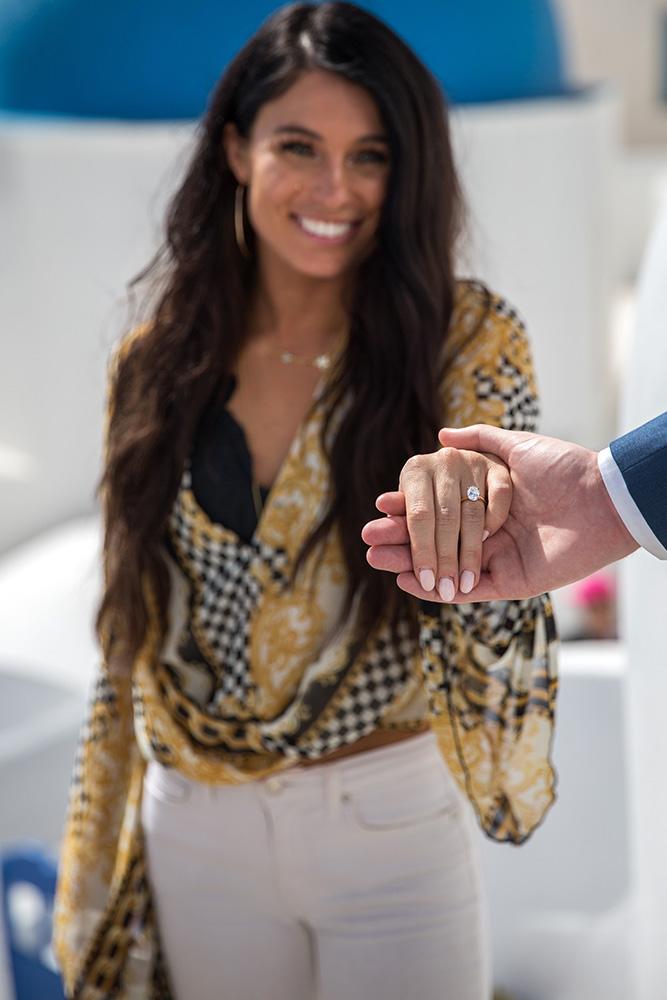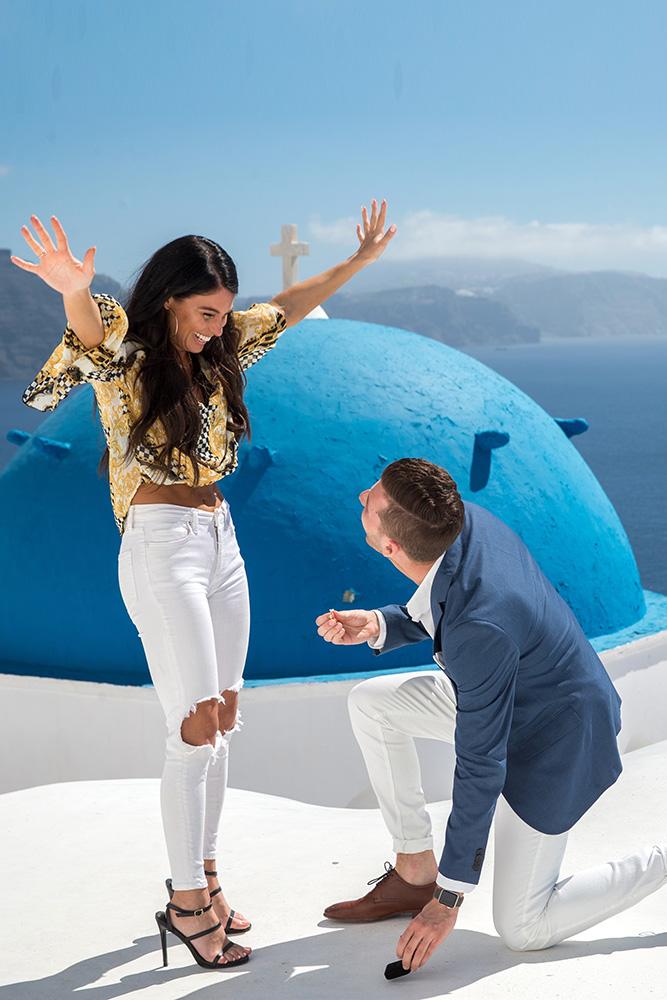 Casey & Noah: Amazing Helicopter Proposal
What better way than a sunset helicopter flight over the city? Noah asked me if I would make him the happiest man alive and spend the rest of my life with him as his wife….and one more time I said "Yes! Of course I will. You know I will!"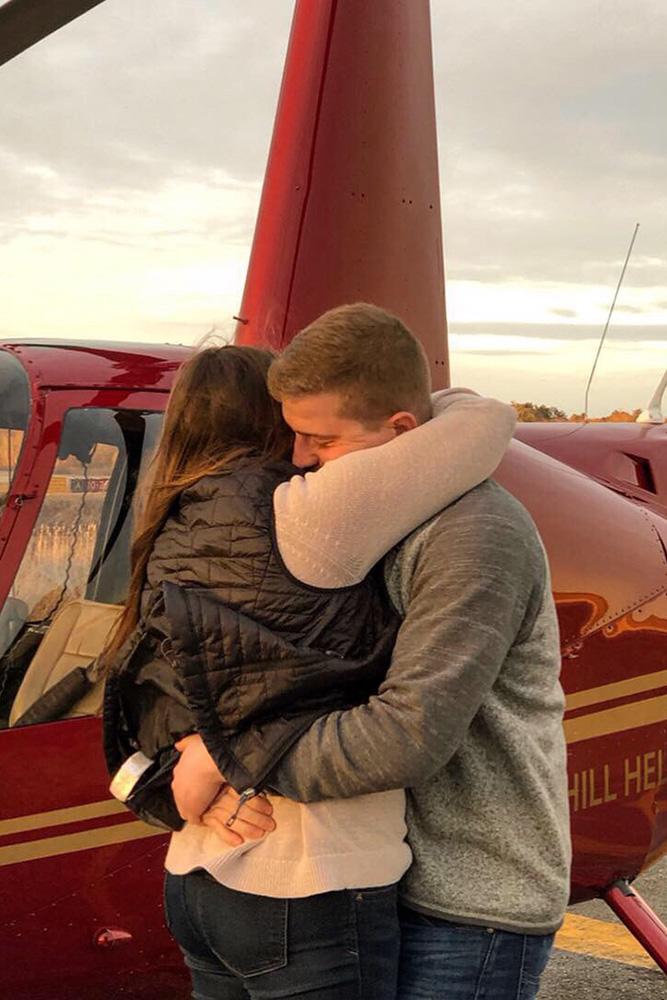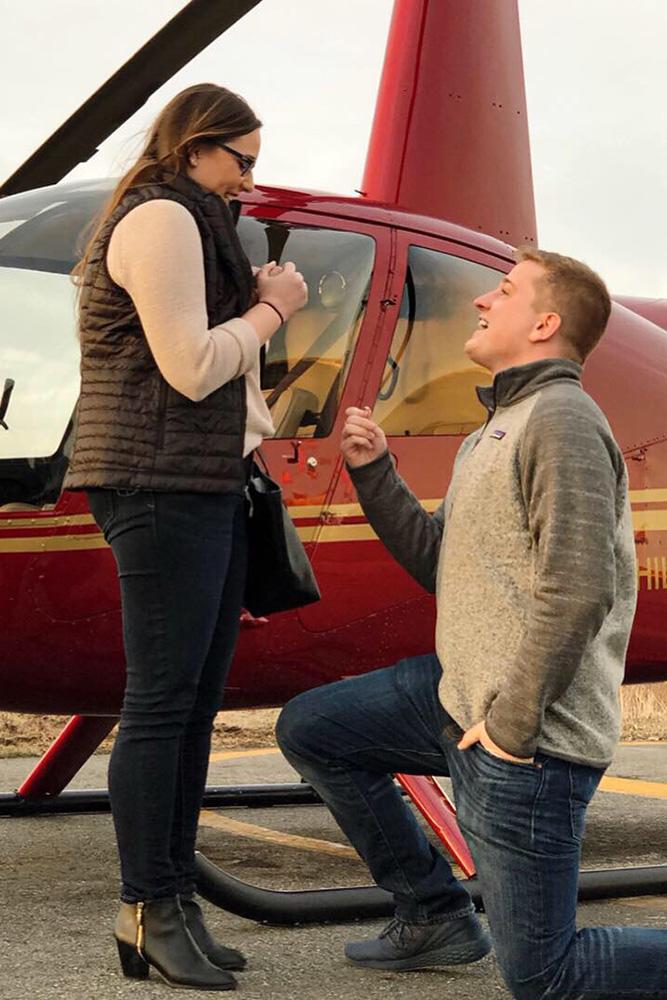 Romantic Proposal Ideas During Vacation