Simple engagement rings are what everyone's after. A minimal look, nothing too bold, not too loud, just a simple band and a beautiful diamond. It is the ultimate look that's both classic and modern in style. The common misconception is that there is a lack of choices with a simple ring, but it's simply not true. You'll be surprised just how many different types of minimal diamond rings there are.  Dreaming about a perfect wedding? Look at the most trendy and creative wedding ideas here!
Round Cut Engagement Rings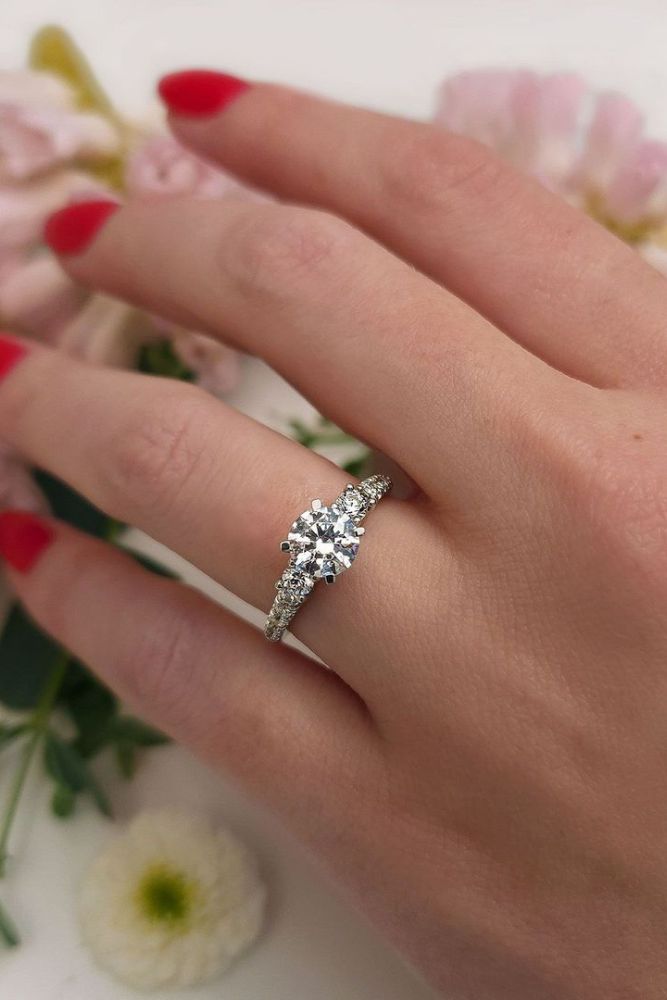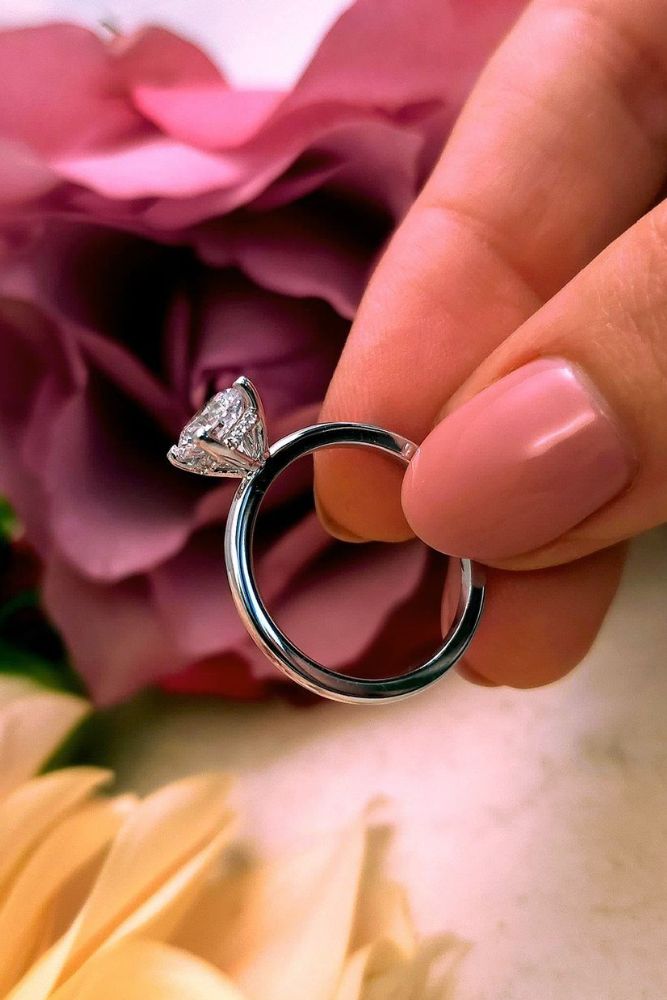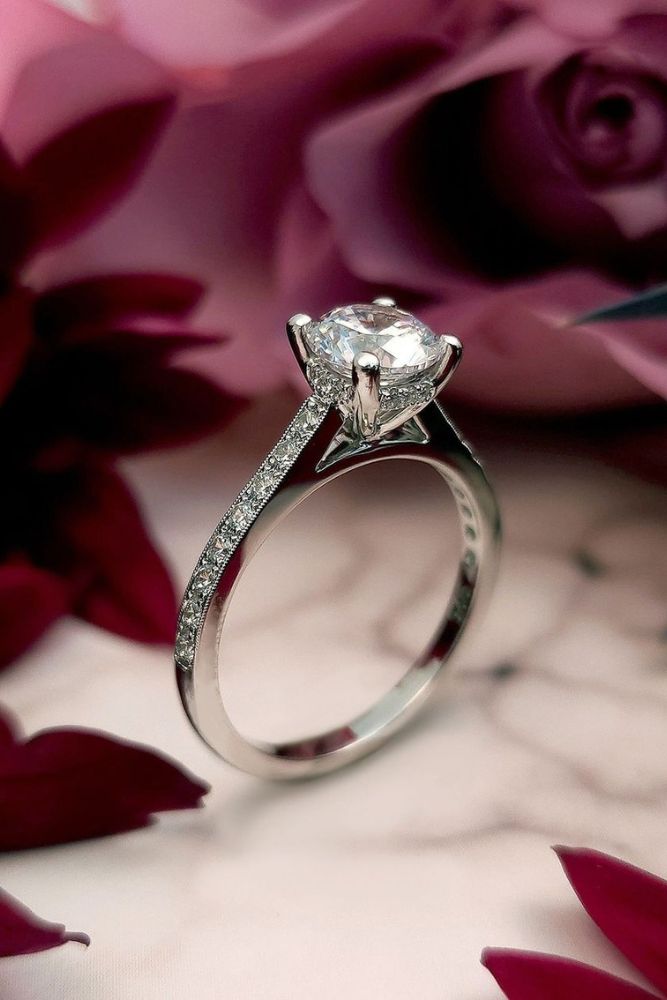 The round cut diamond ring is for every girl. It's the perfect cut for a simple gold engagement ring style. It's versatile and a timeless look. And it just so happens to be the most popular diamond cut for engagement rings. There's no specific reason why it is so popular. But the one thing we do know about the round cut is that it is the shape that is most flattering to the entire stone. It is the cut that emphasizes the brilliance and shine of a stone as it has the most facets. This does make it the more expensive cut, but it is the cut that shines from every and any angle. Maybe that's what makes it such a favorite!
Princess Cut Diamond Rings In White Gold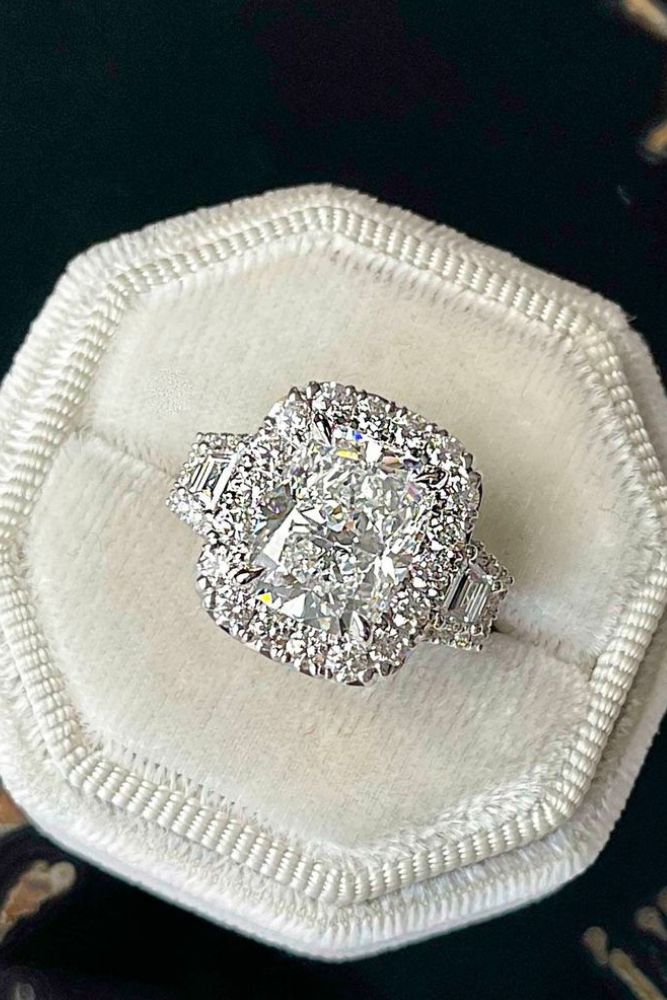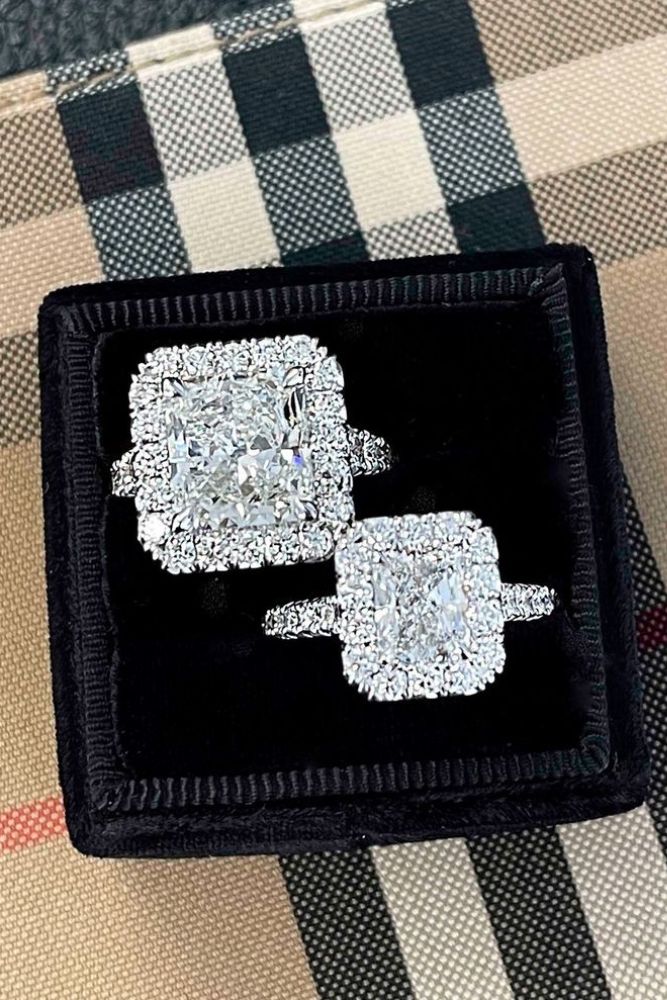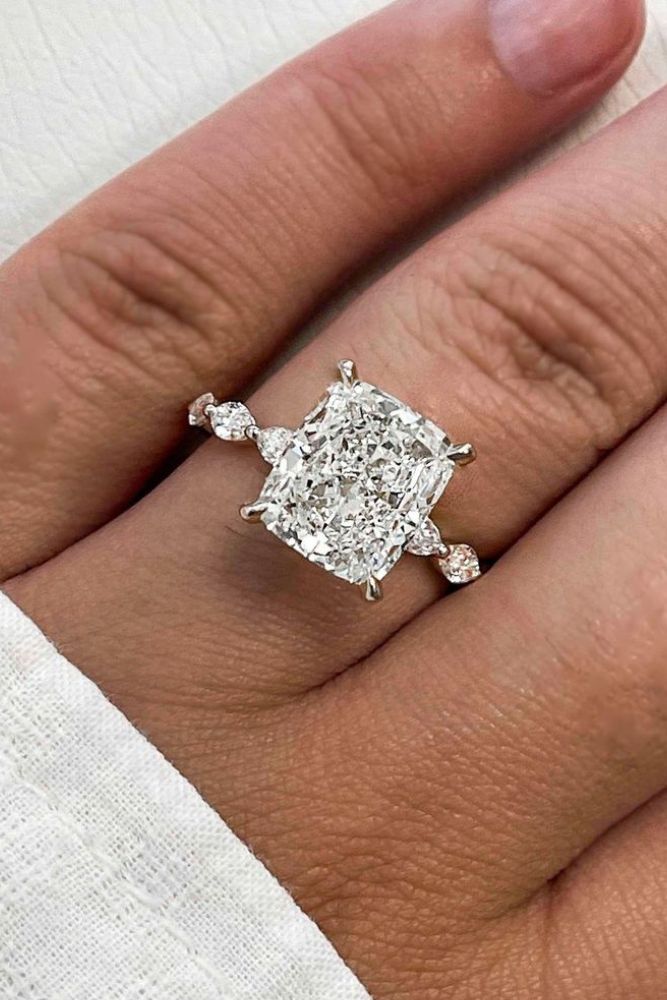 As far as classic simple engagement rings goes, you can't have a list of styles without including the princess cut diamond in white gold. It is the modern take on the classic solitaire engagement ring. The white gold band gives it the modern touch that's just hard to resist. It is for the trendsetter. The girl who dares to stand out with her style breaks the rules with her fashion and looks absolutely great doing so. The best part about a princess cut is that it is the cheaper cut out of all the diamond shapes. This is simply because it requires less work to get its shape as it closely resembles the natural shape of a diamond. It's both stylish and affordable.
Engagement Rings With Oval Center Stone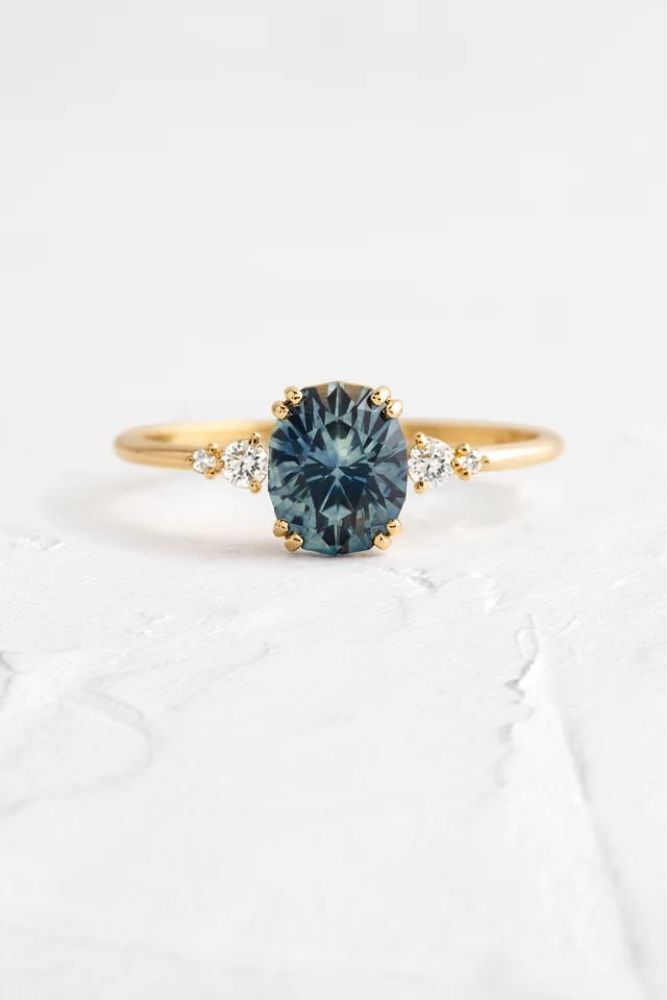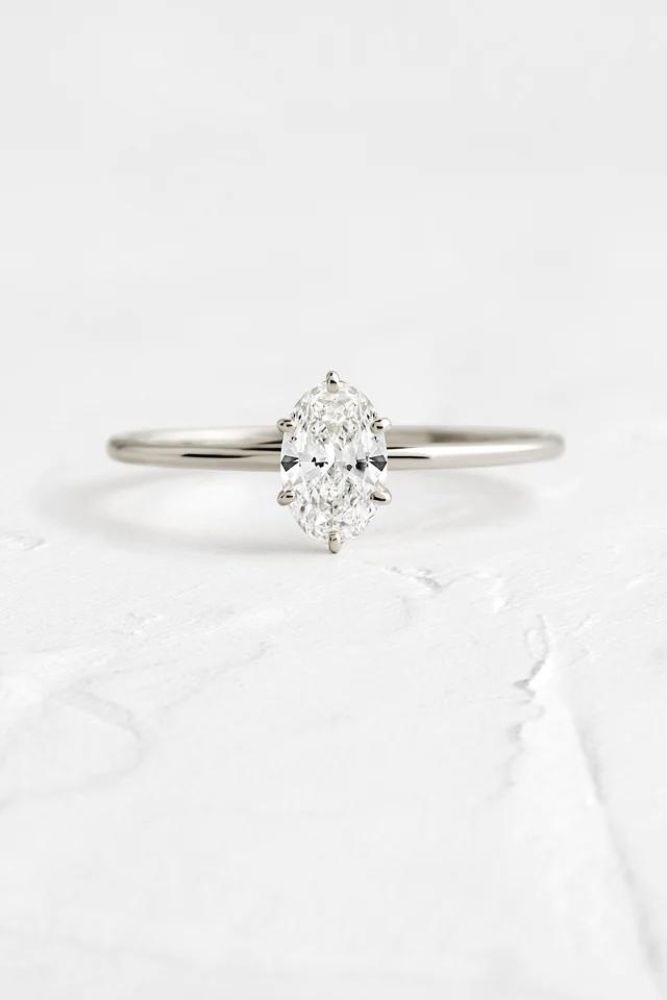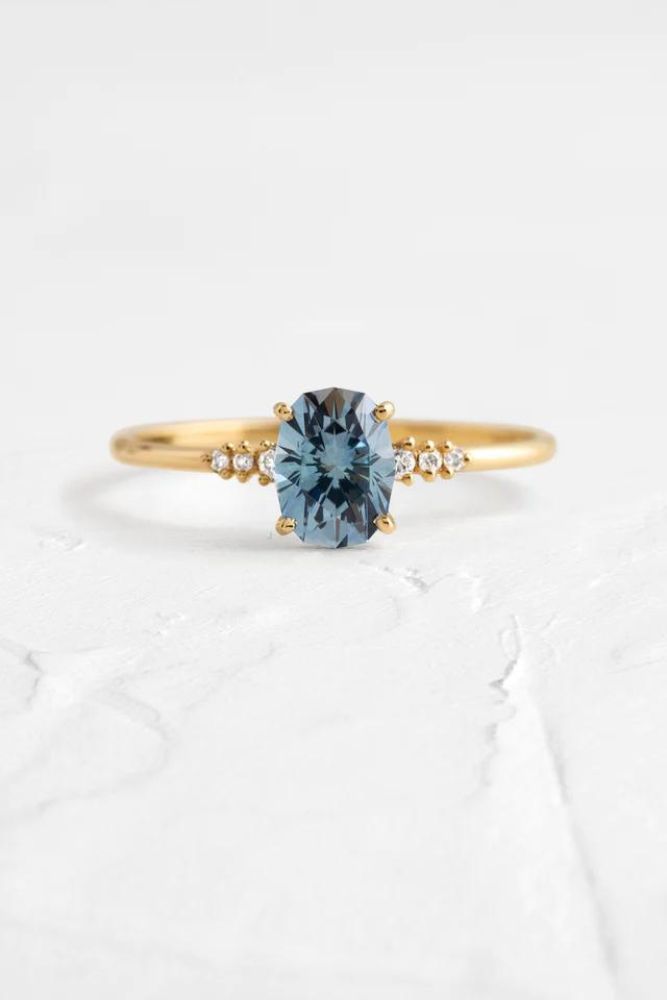 Another favorite amongst the simple engagement rings styles is the oval center stone. It can be a diamond, a ruby, or an emerald. An oval cut simple engagement ring surrounded by accent stones, is particularly more elegant than other stone cuts. It is for the girl who has an elegant style. This style is known to work best surrounded by a halo of accent diamonds. Once you see it, you can't quite find a more elegant style than the oval center stone engagement ring.
Pear Shaped Engagement Rings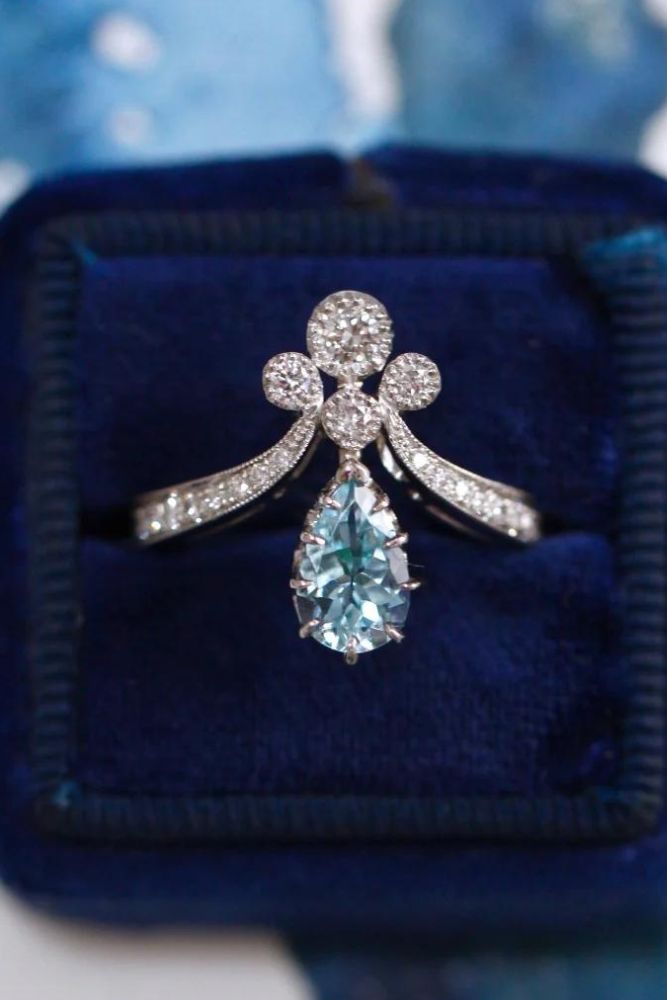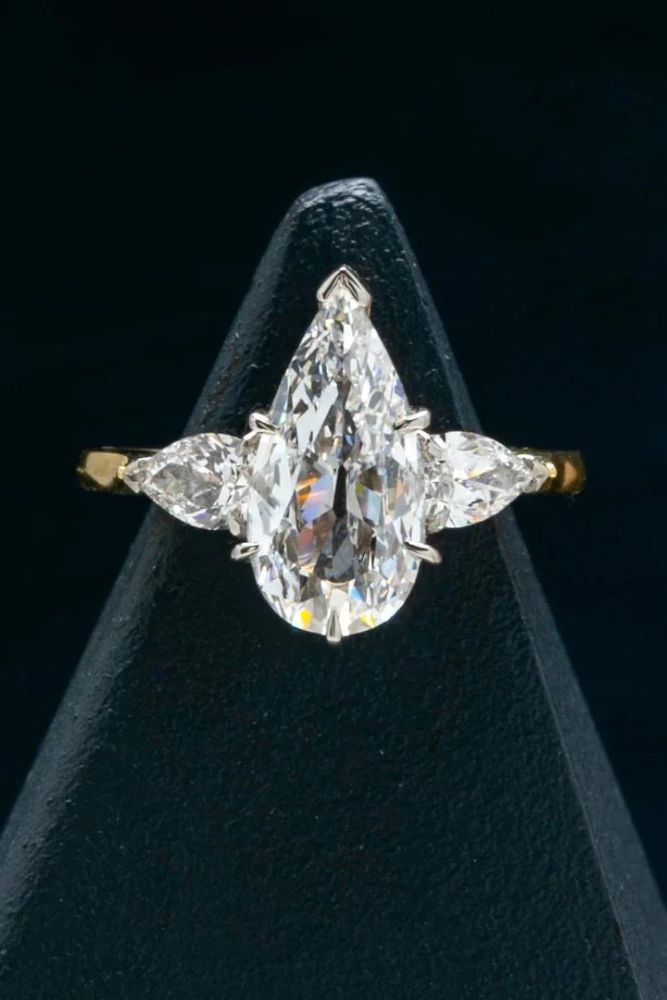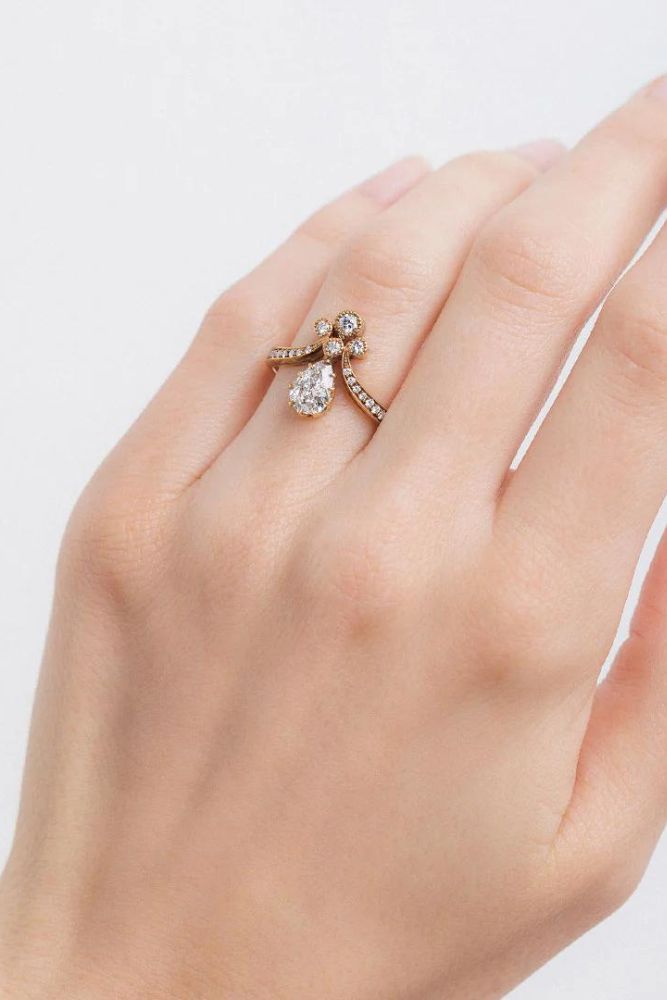 The pear-shaped engagement ring is the ultimate statement ring as it is the shape that you can immediately identify, even from far away. It is for the girl boss who needs a stone as bold as her personality! It is a shape that compliments the brilliance of a diamond just as much as a round cut. But the best news is that it is a lot more affordable than a round cut. If you're looking for simple rose gold engagement rings, the pear shape stone will work impeccably with a rose gold band. Wear it on its own, or with a matching wedding band. Either way, it'll look beautiful.
Heart Cut Engagement Rings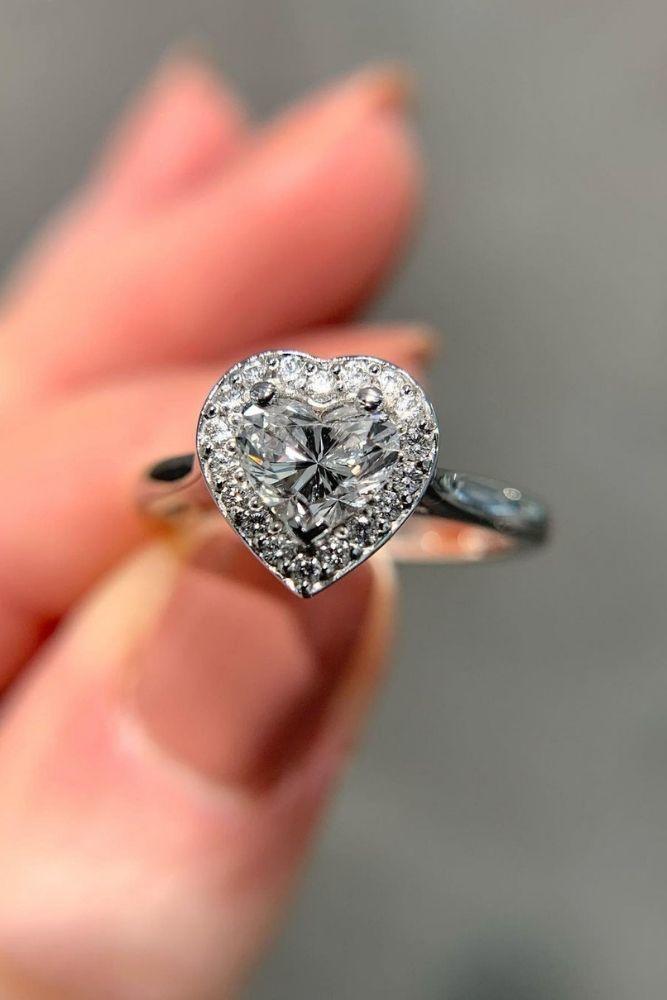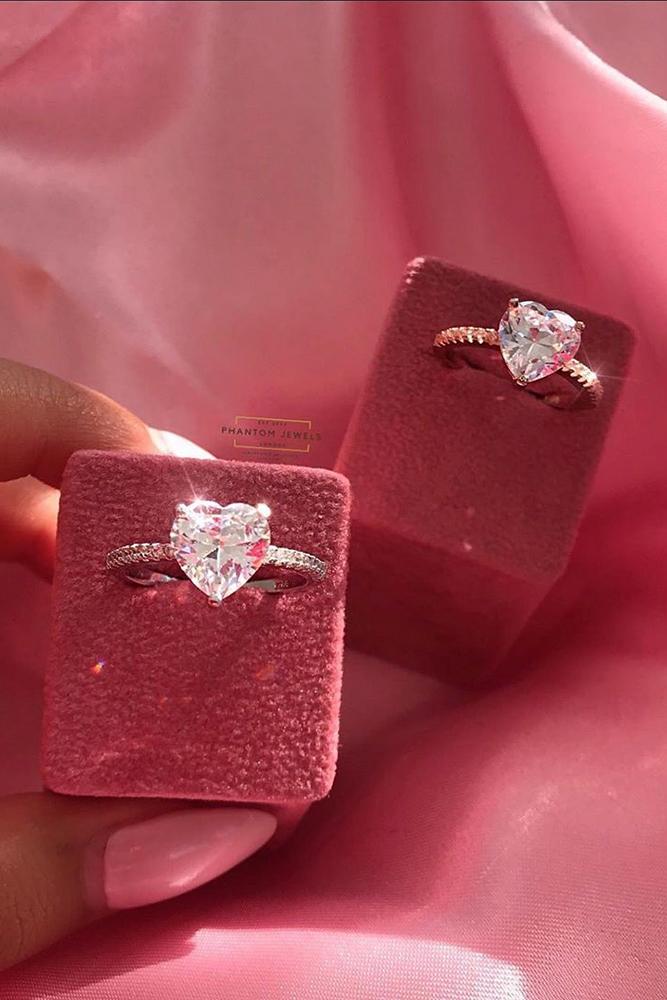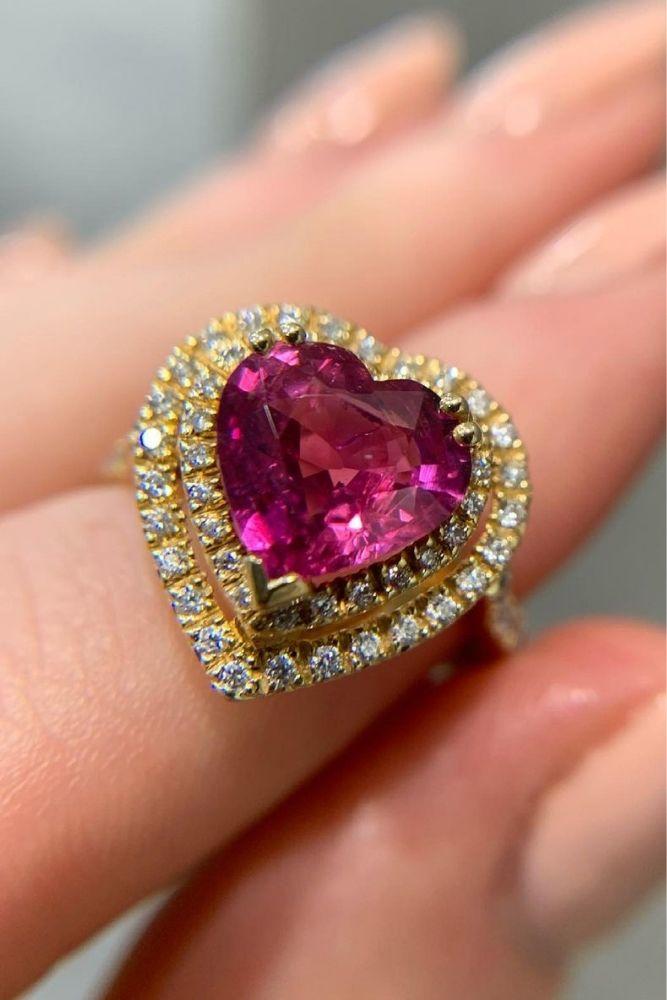 When it comes to simple engagement rings that still make a statement, a heart engagement ring is the loveliest of all cuts. This is for the girl who is romantic and wears her heart on her sleeve. The type of woman who can light up a room with the love that she gives. Give her the heart that she deserves! The heart shaped diamond ring is unique as it is the stone cut that looks bigger than its actual carat size, yet is known to be a lot cheaper than a round cut engagement ring. Add this to your list of affordable and simple engagement ring styles.
Radiant Cut Diamonds In Engagement Rings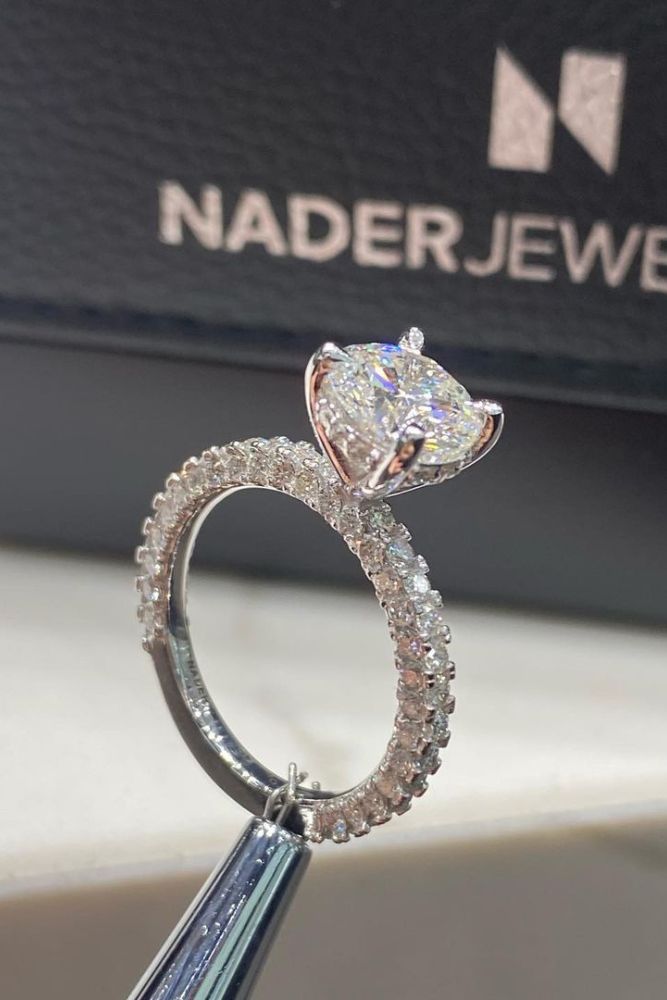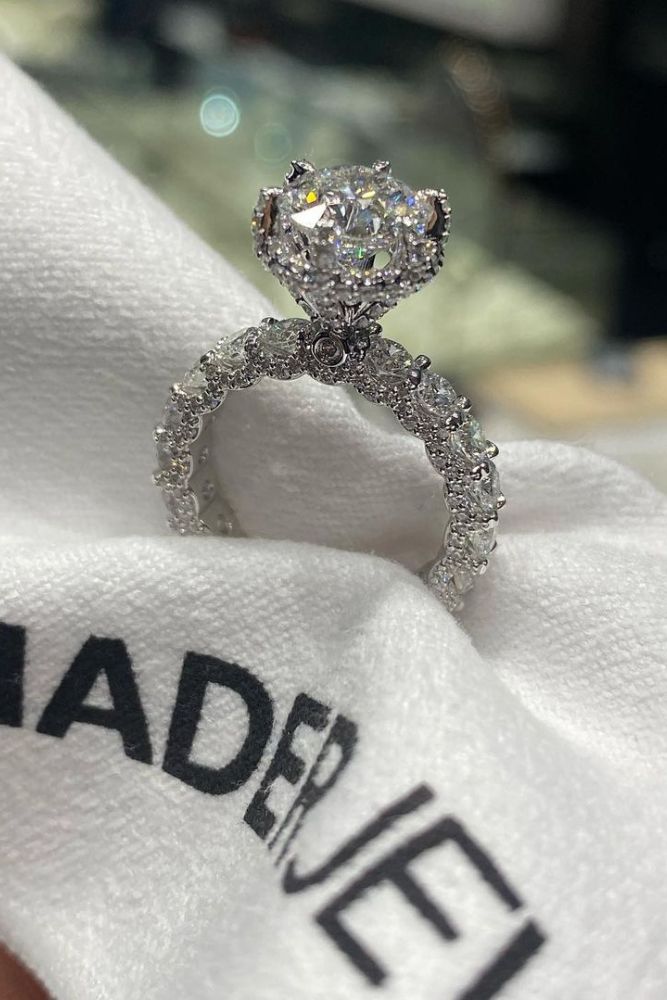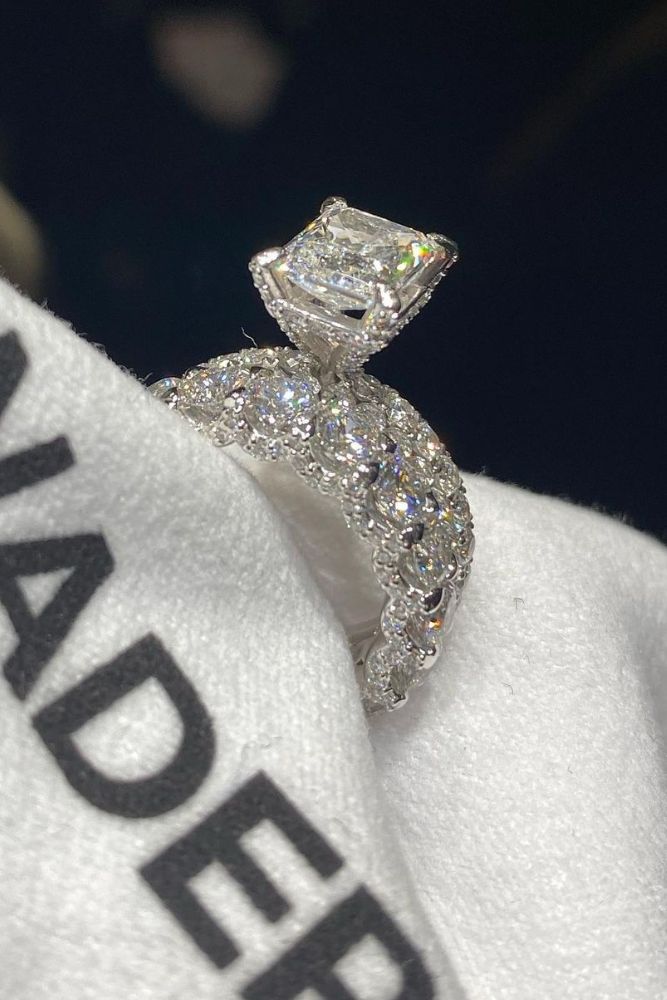 The cushion cut is known to look particularly bigger than the round cut as it has larger facets. It is a cut that we see royalty wear for thousands of years. The cushion cut, named after the fact that it resembles a pillow, is a ring style for a girl who loved timeless and vintage looks. She has seen the cushion cut worn by icons in the past, and wants her very own cushion cut stone on her finger. Although created for royalty, cushion cut simple engagement rings are far more affordable than the round cut.
Gorgeous Emerald Cut Rings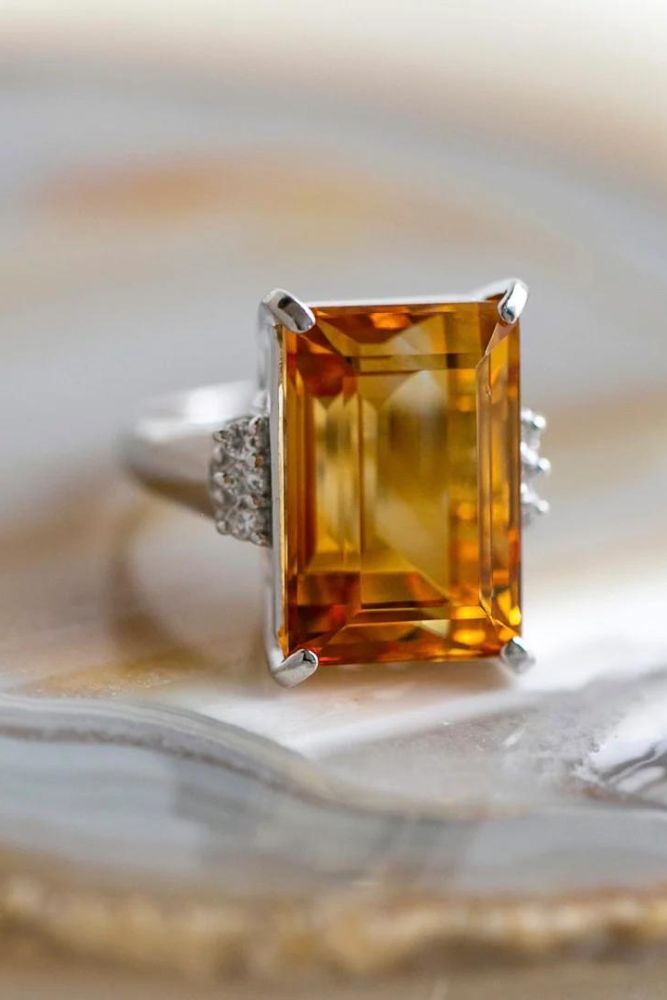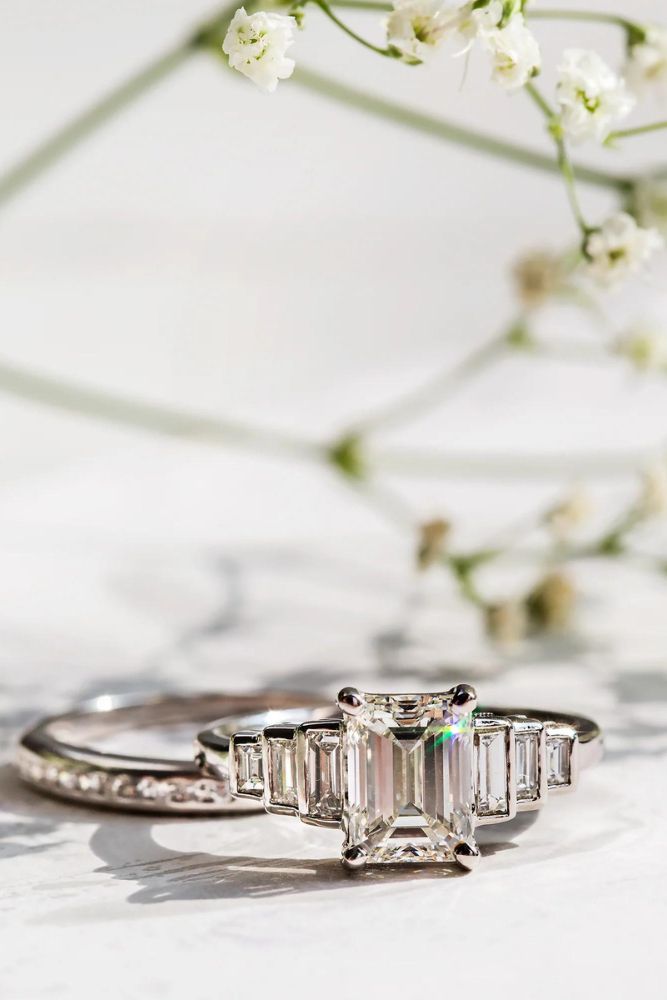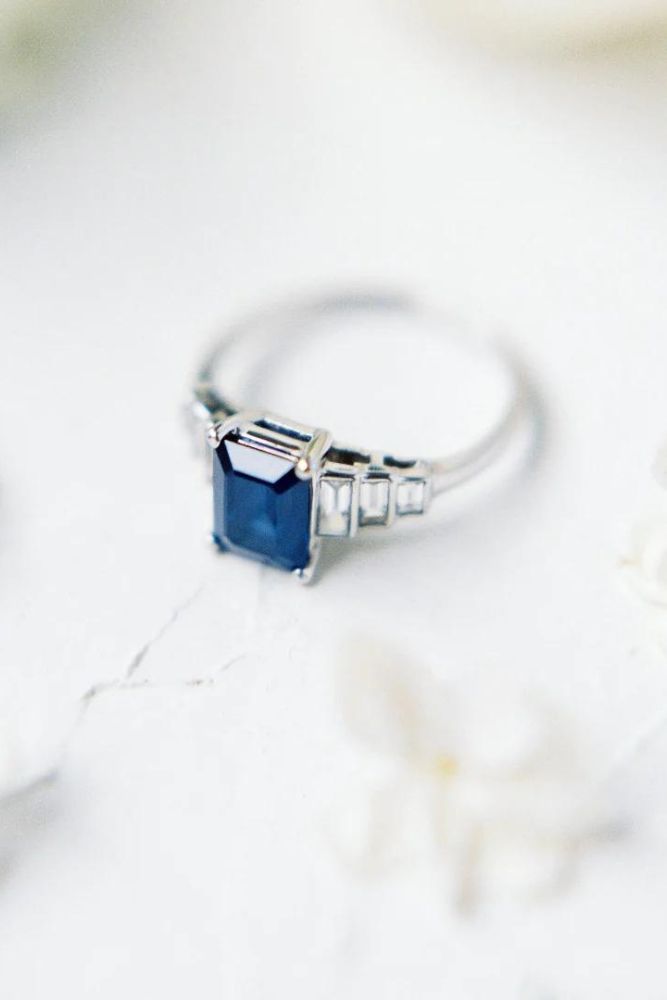 Emerald-cut diamonds are a rare cut and are known to be less than 5% of all of the world's diamonds. This makes it more expensive than other stone cuts, but one that's unique to have. It is for the girl who goes the extra mile. The girl who loves to stand out from the crowd, and be on top of her game in every aspect of her life. If you want something unique, the emerald-cut diamond is the way to go.
Simple engagement rings are beautiful in so many ways. The way that the stones are able to stand out from a simple design, makes the ring even more beautiful, no matter its size or cut. These diamond cuts are the ultimate collection of engagement ring styles that you need to consider when looking for that perfect engagement ring.
The most popular on site: