Hey, Pin One Of These Rings And Be Succesful In Your Deal!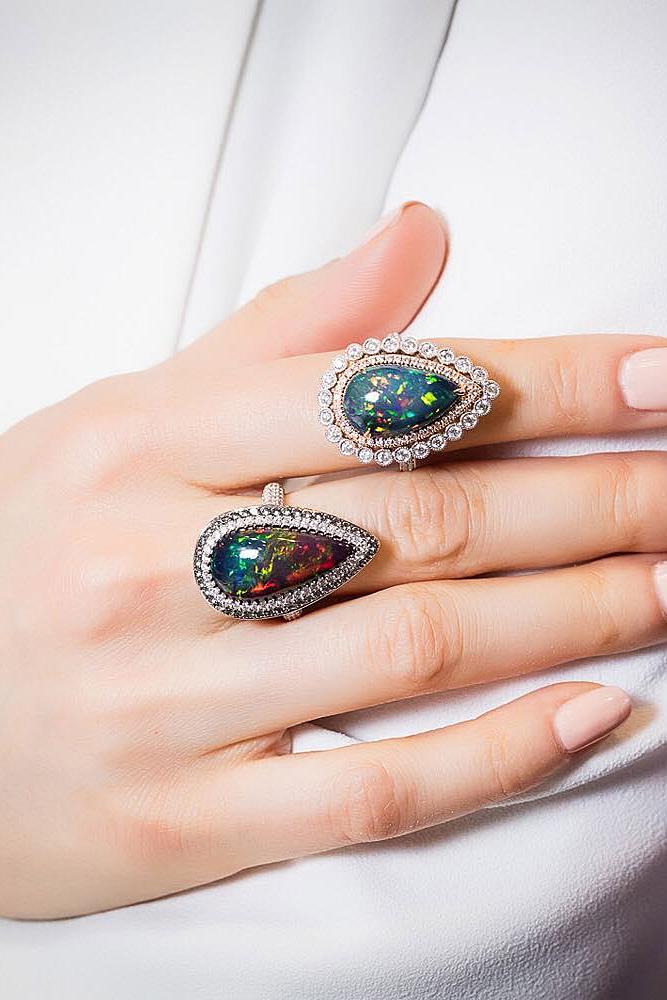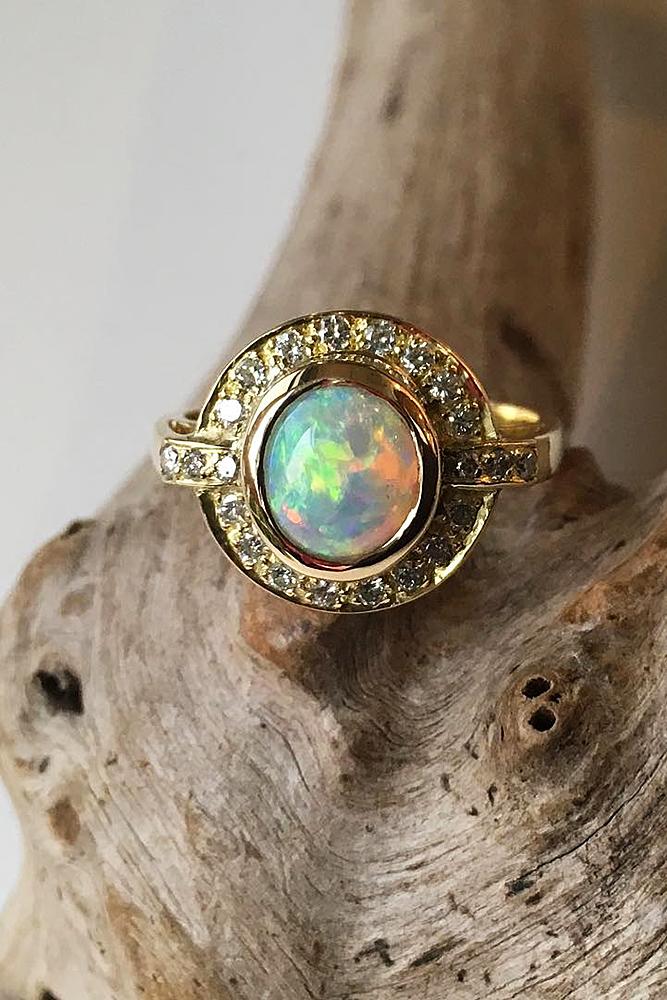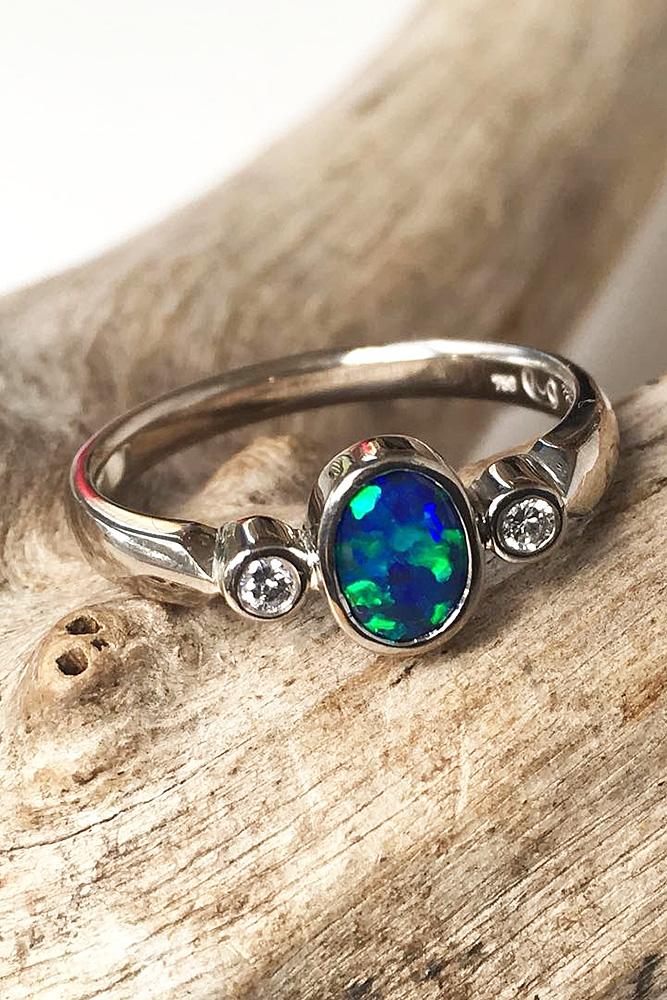 Opal engagement rings is a new precious stone growing popular in the engagement rings fashion. These tender stones offer a good way to add a unique touch to an engagement ring. Rings with opals looking very non-traditional, cute and suit romantic brides and modern women who prefer a unique jewelry.
Please, remember that opals not as strong as diamonds – so be careful with water and harsh cleaners.
These stones will hold your heart for years to come, just find your one and only engagement ring. Our post will help you to find the most beautiful engagement ring with opal. So, read the article and choose the perfect one.
Engagement Rings With Black Opal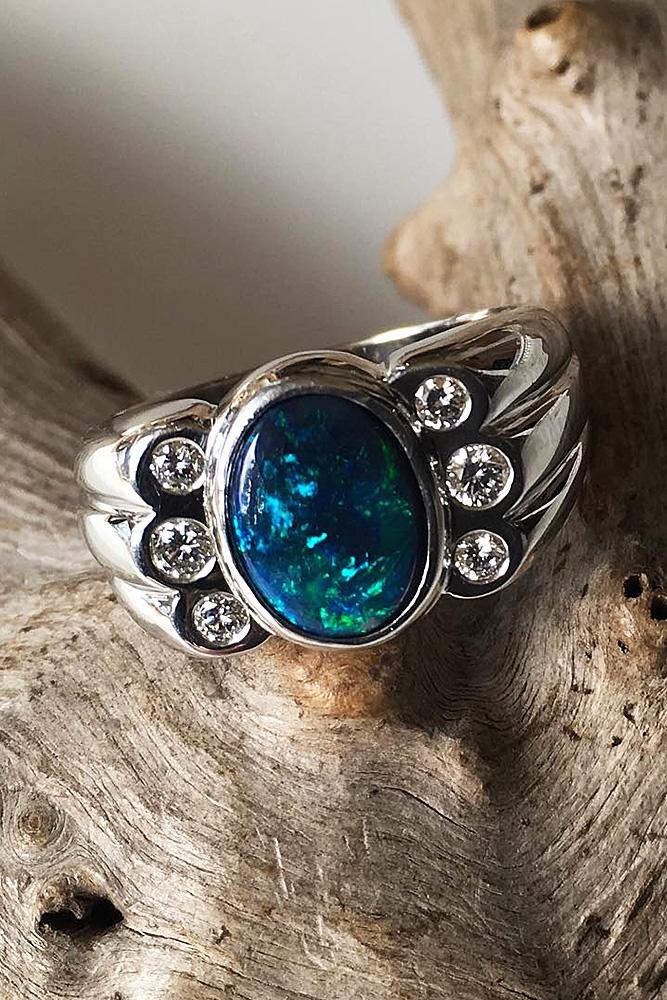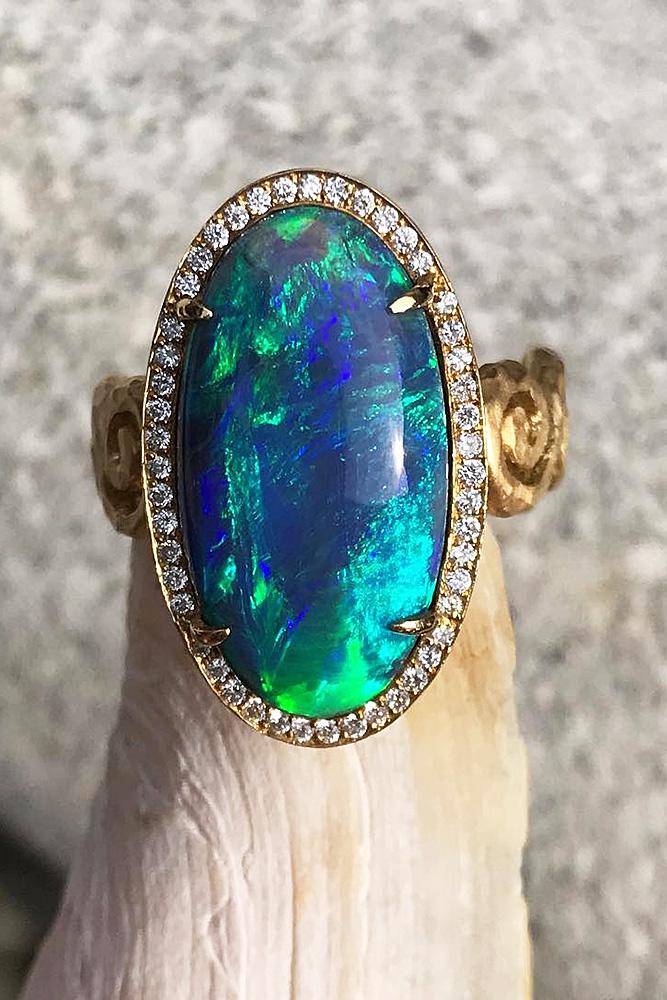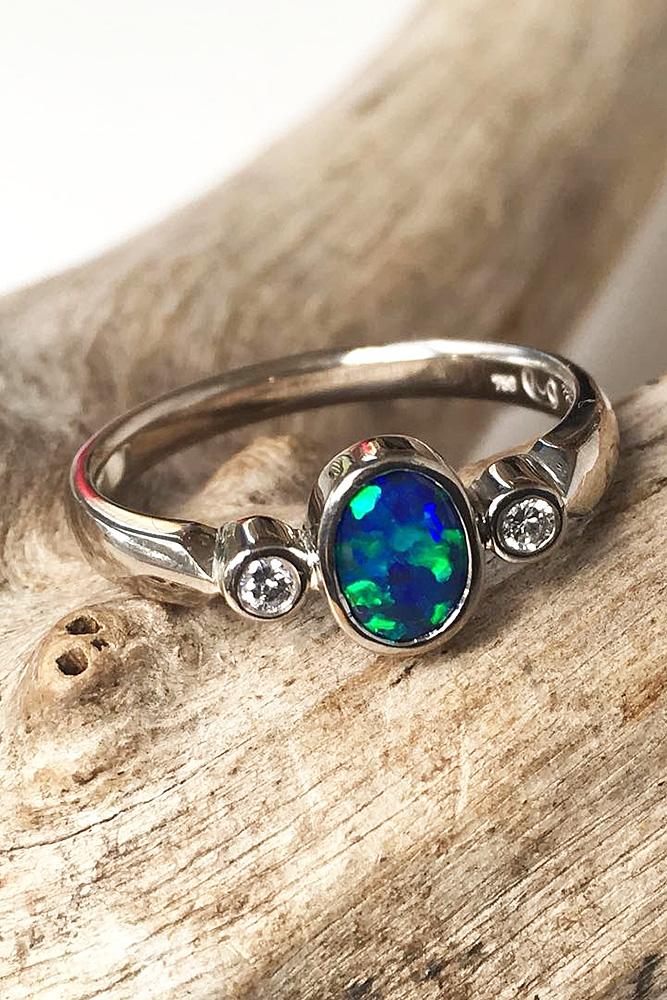 Opal Engagement Rings With Halo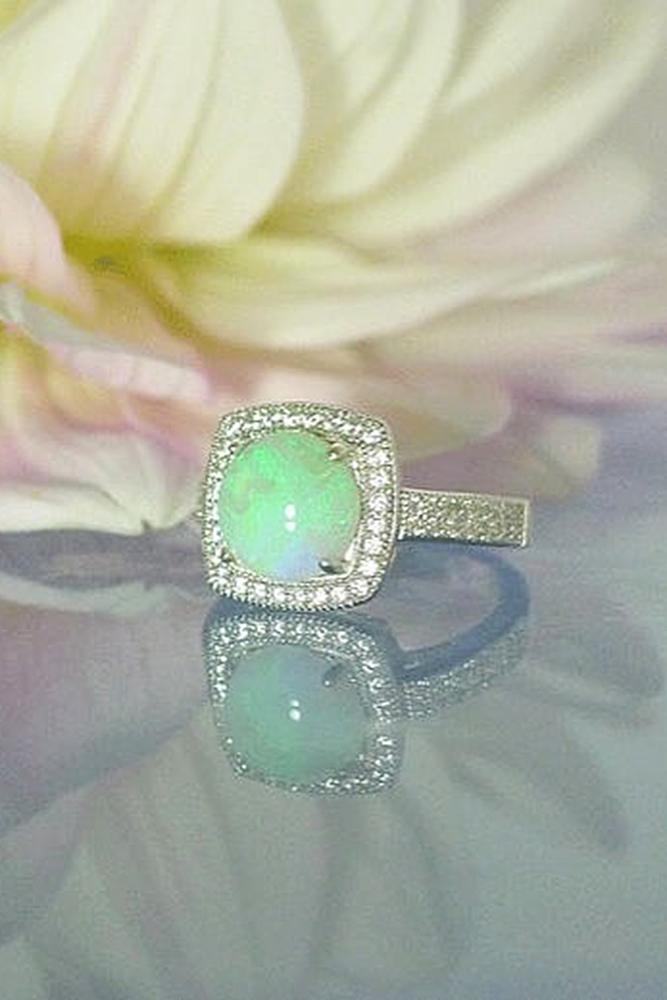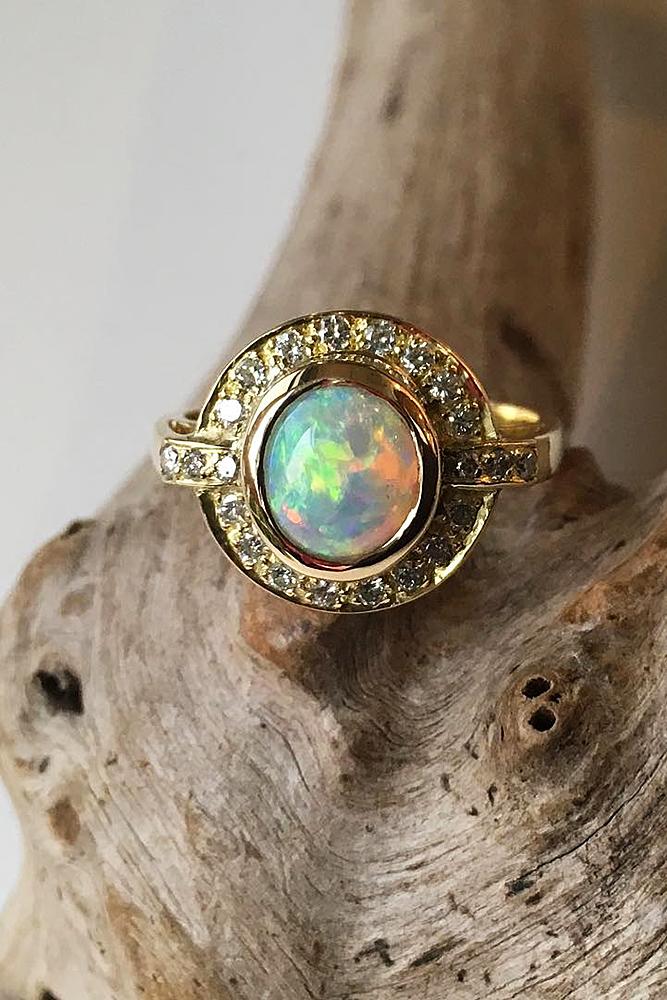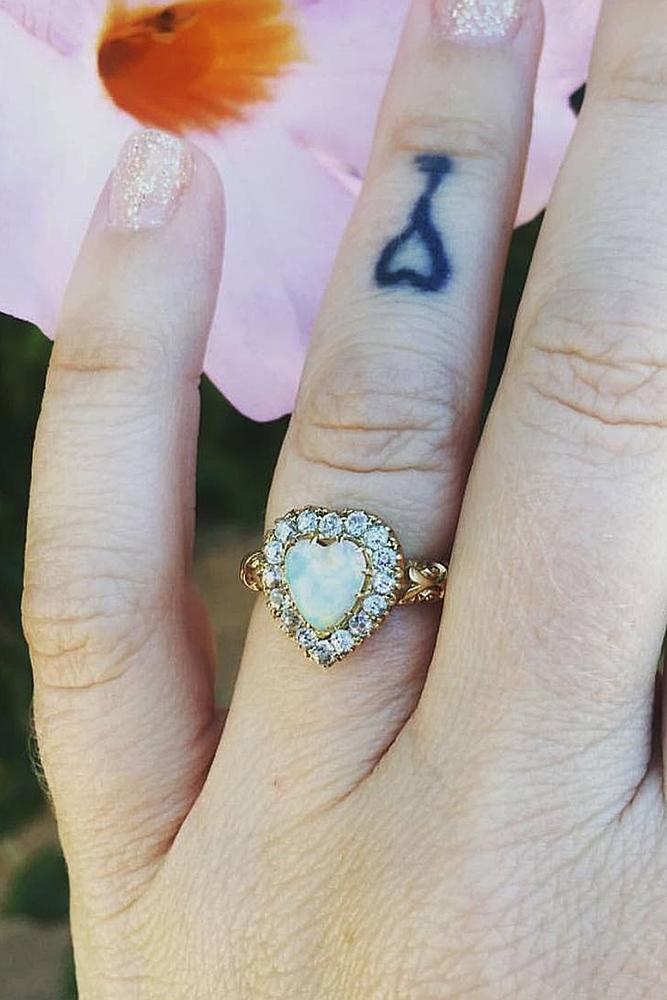 Engagement Rings With Pear Opals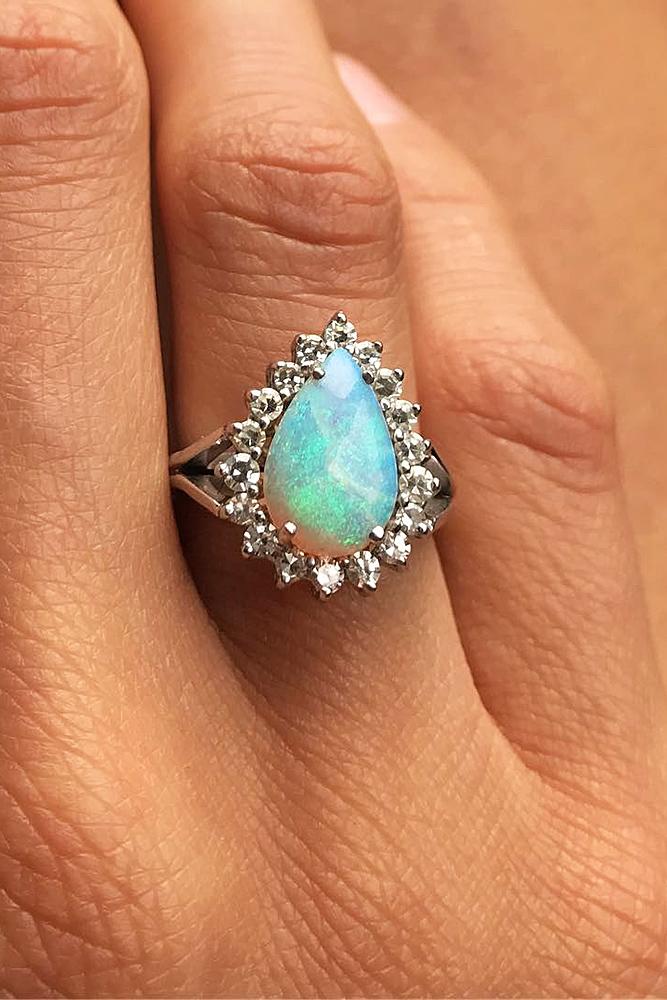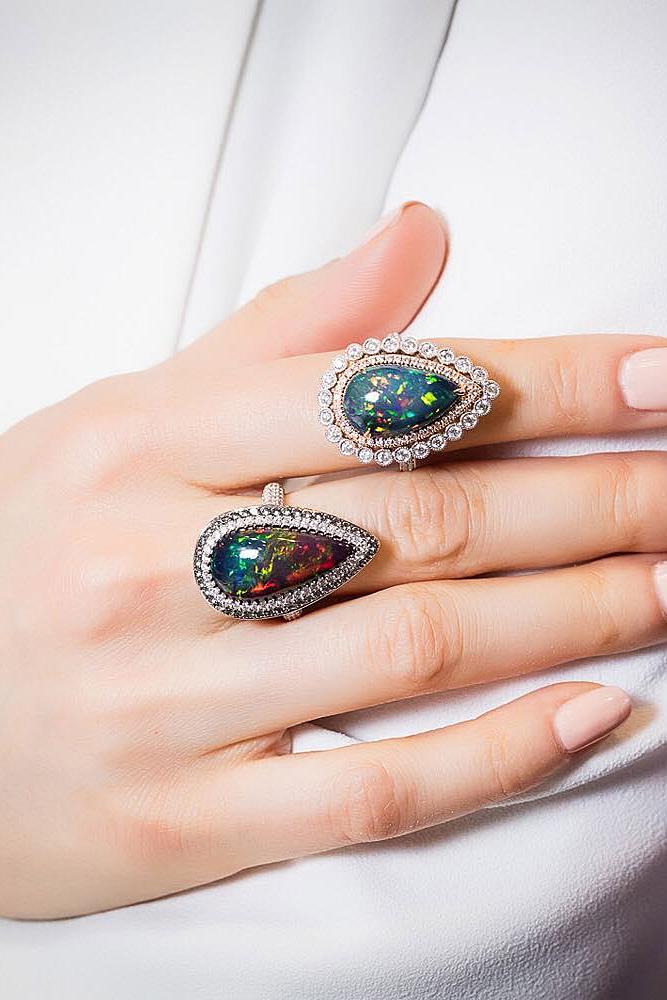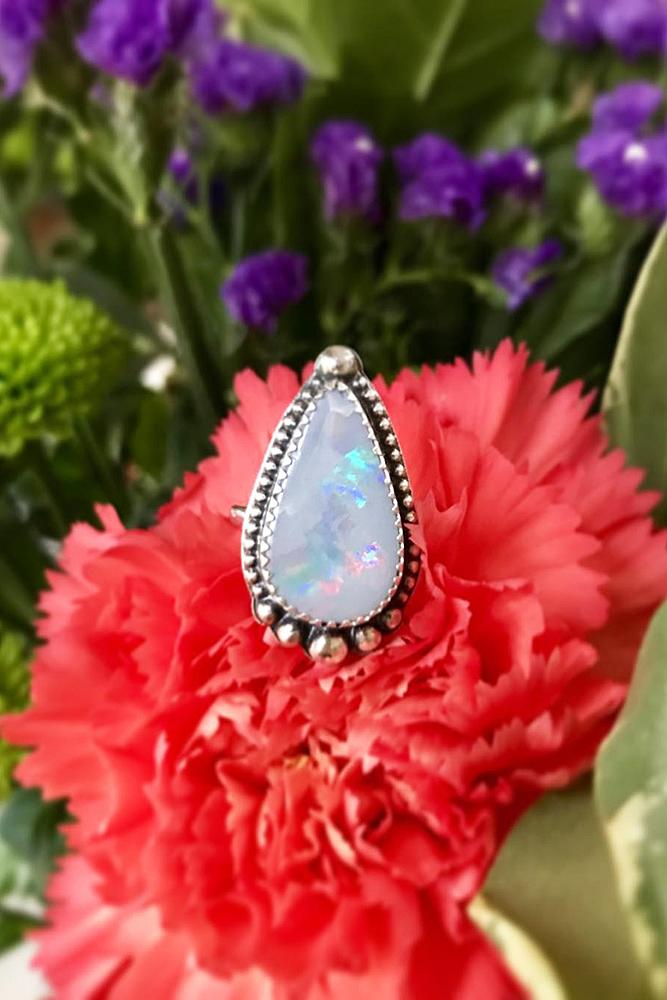 Rose Gold Opal Engagement Rings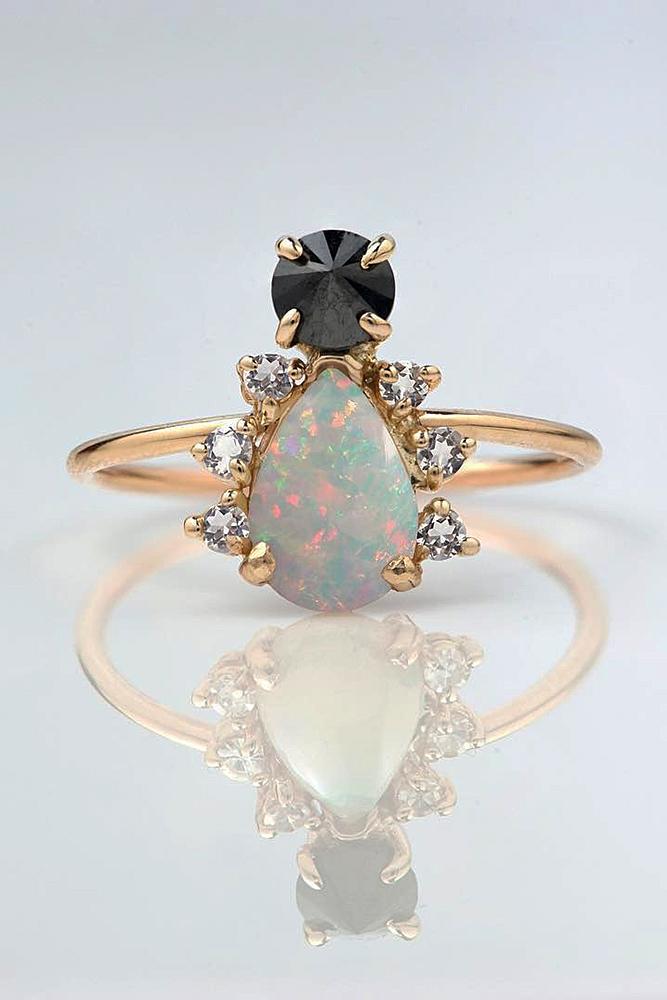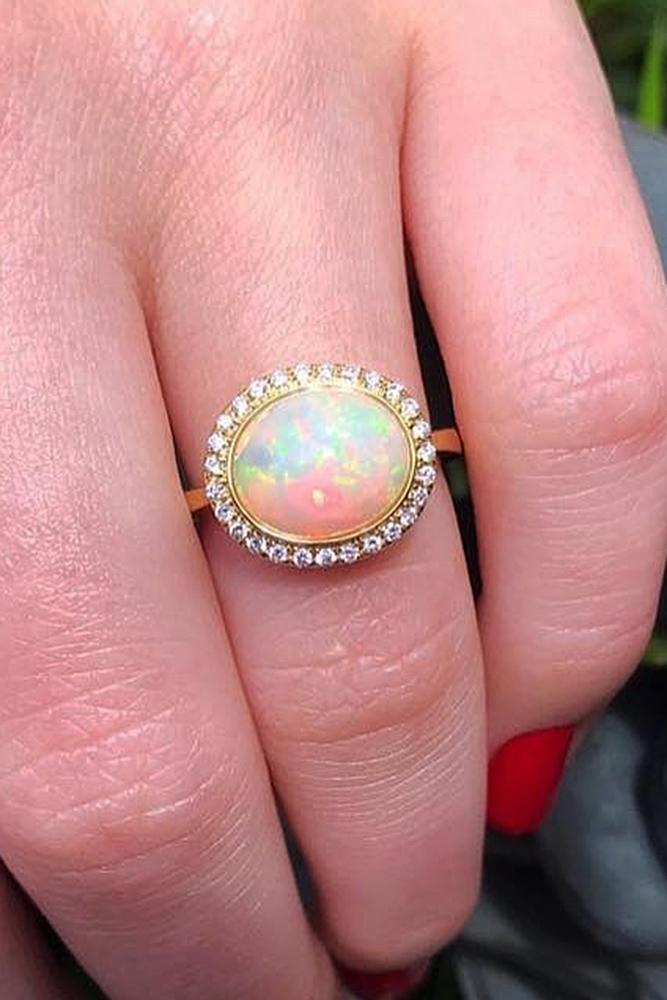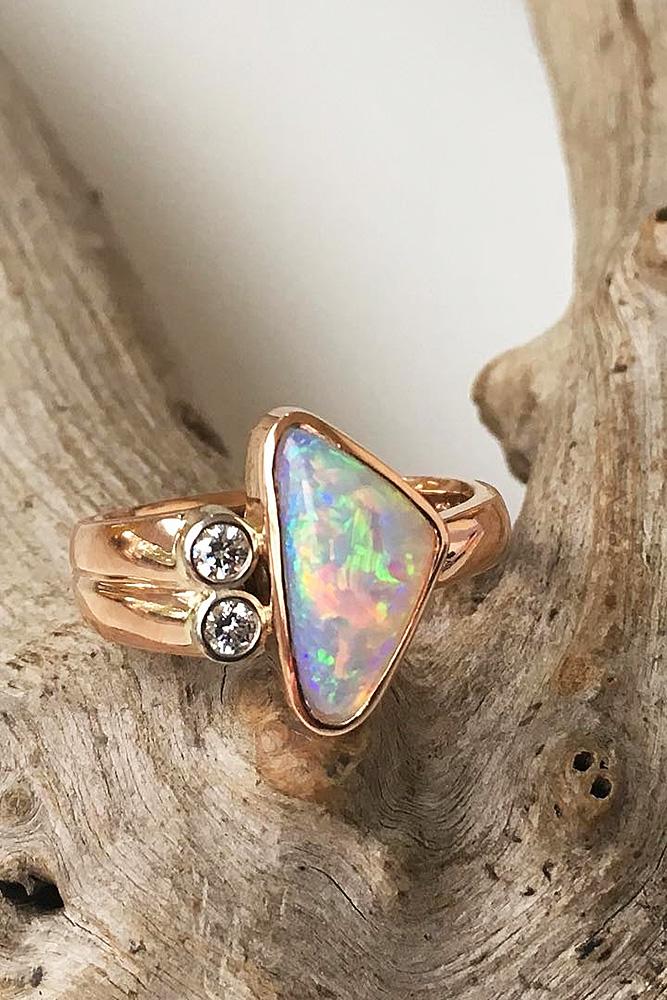 Simple Engagement Rings With Beautiful Opals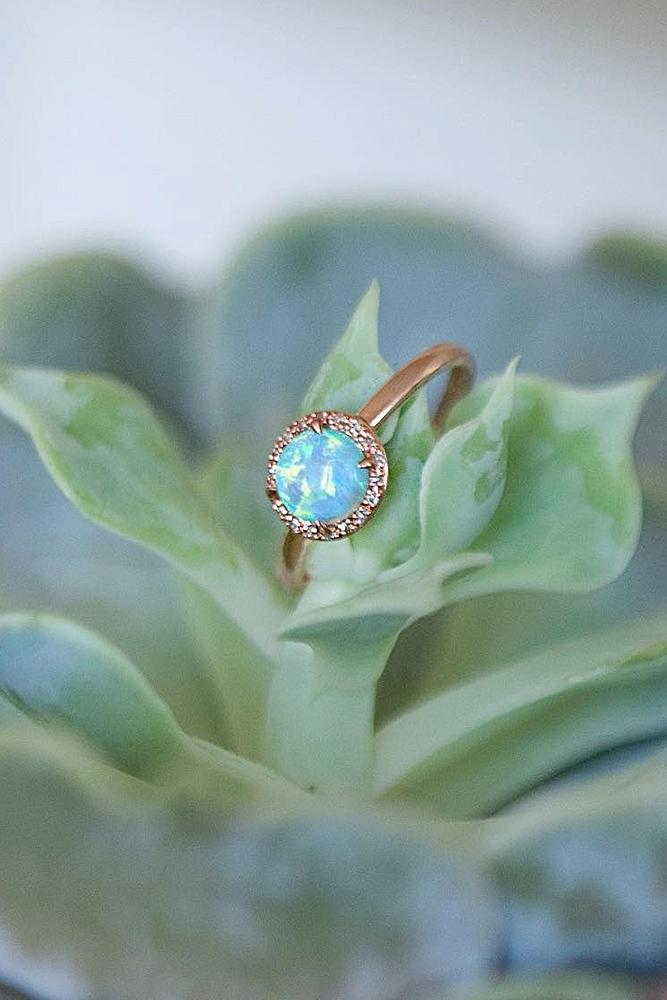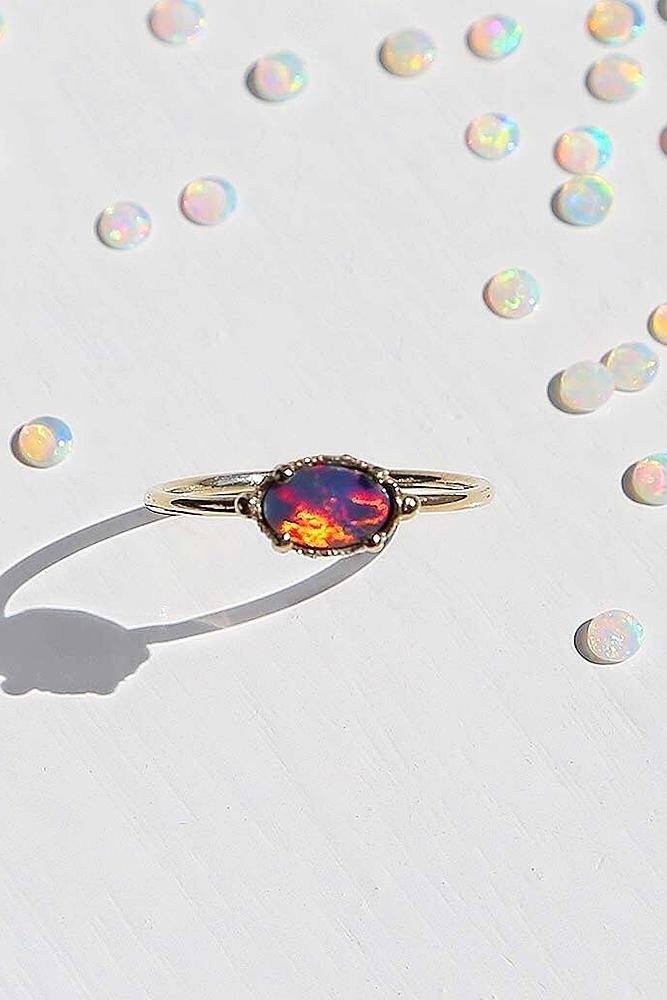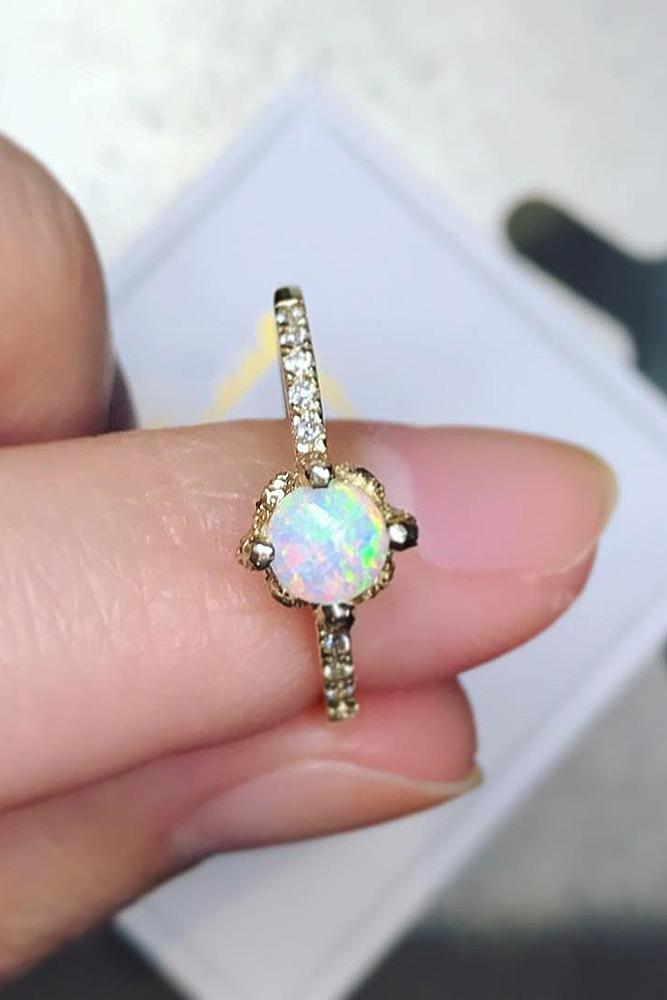 Vintage Engagement Rings With Opals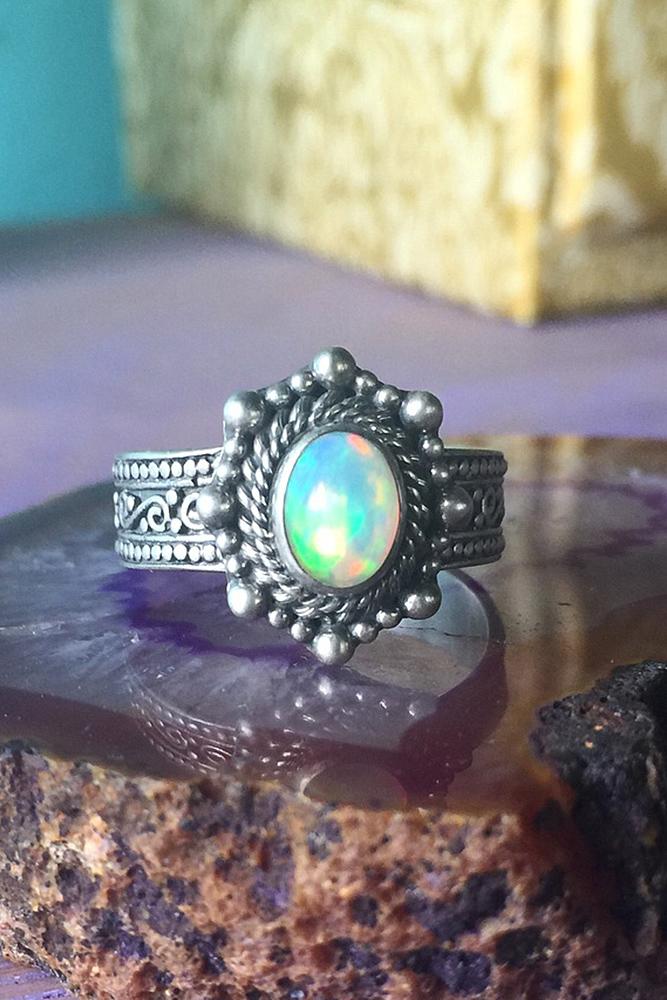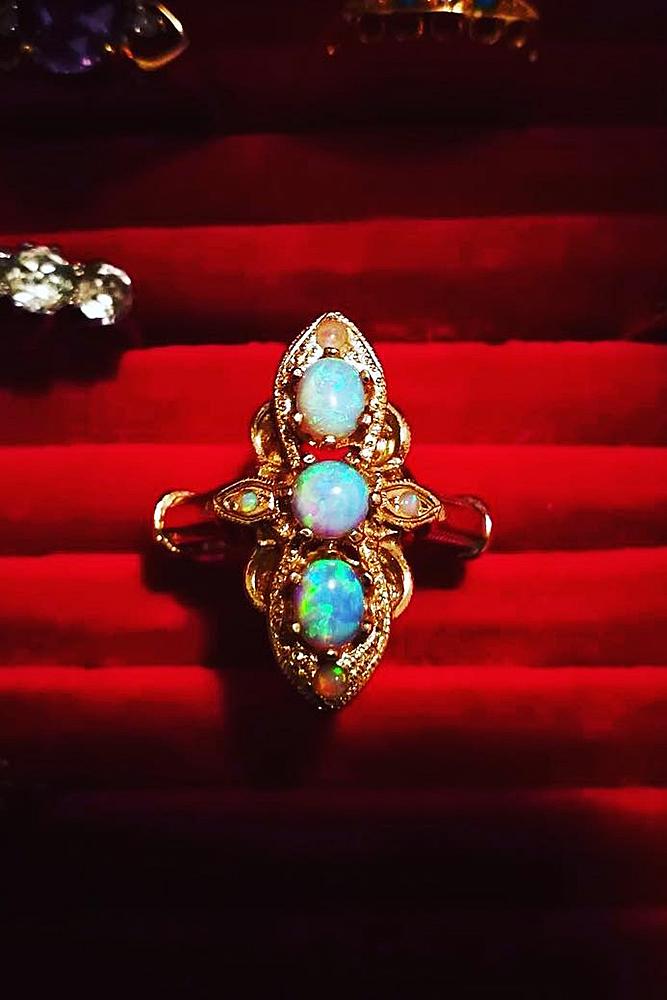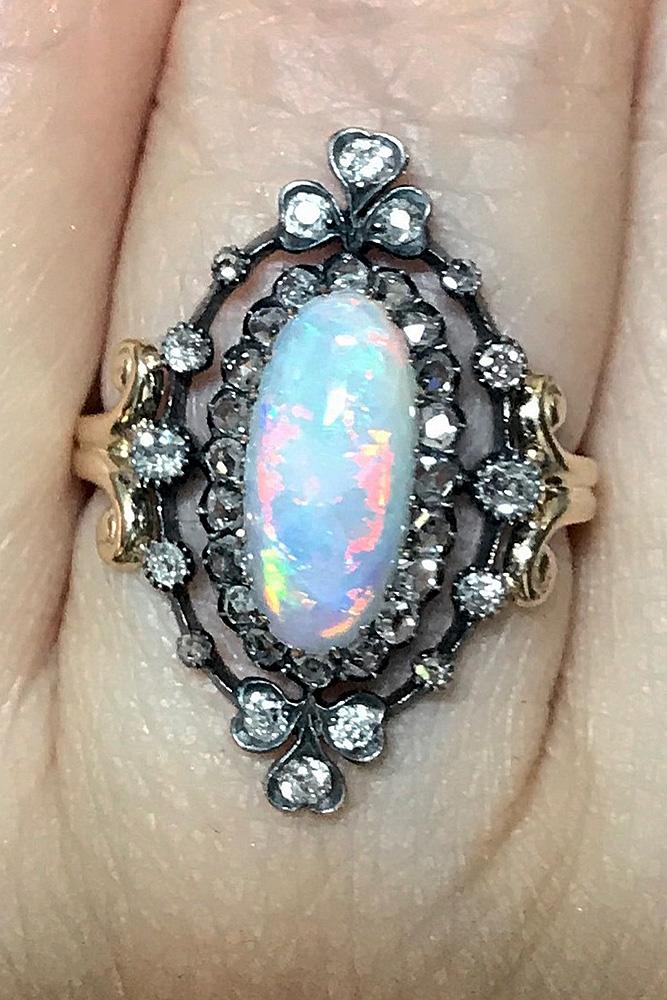 Opal Rings With Floral Inspired Halo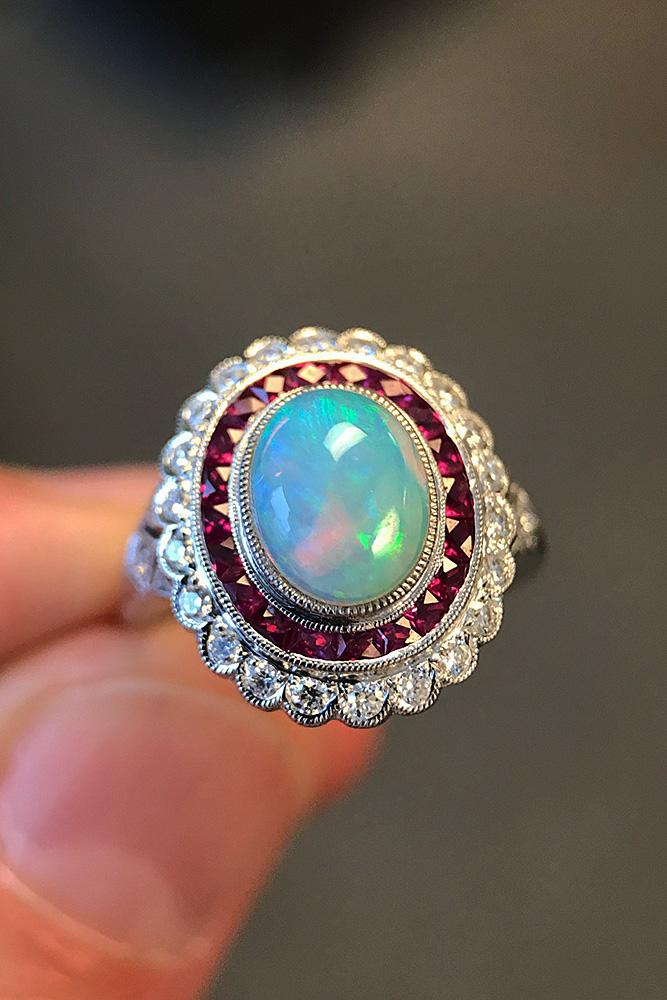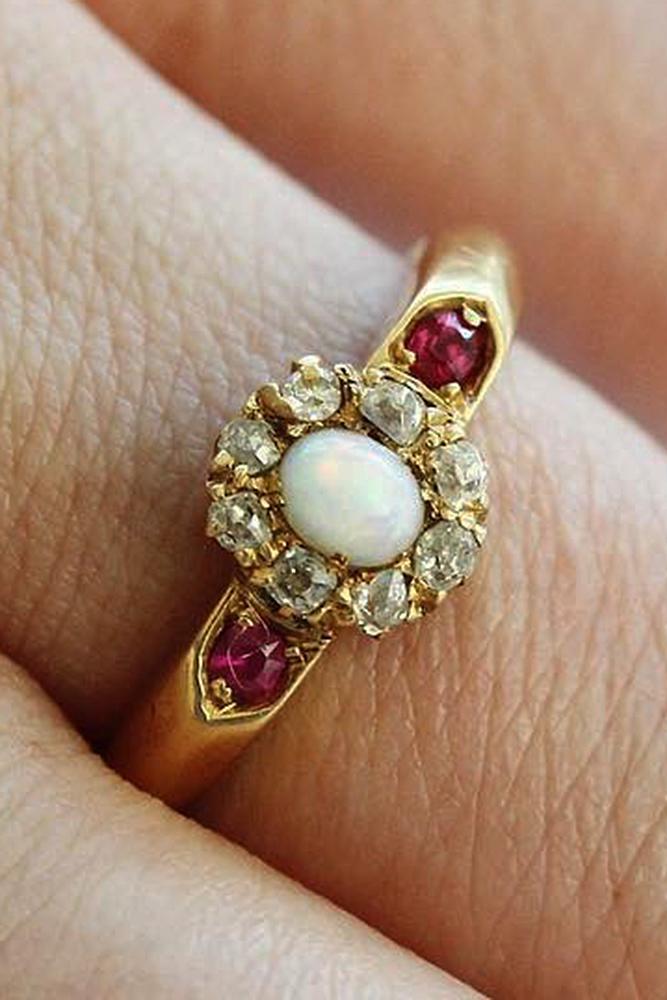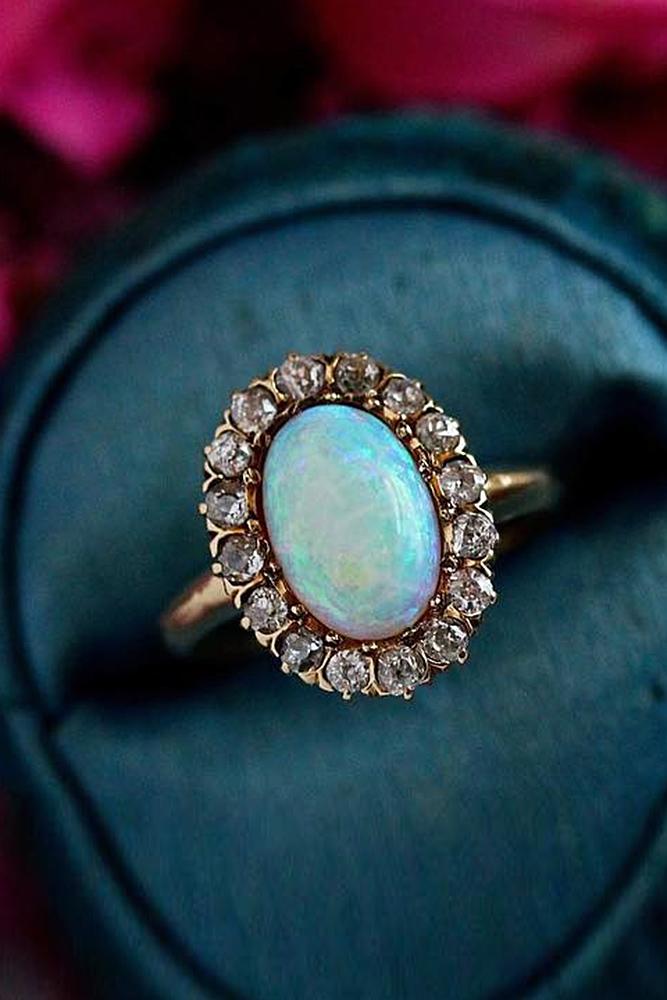 Unique Engagement Rings With Opals